Gulab Jamun with Milk Power | Toka Chef Recipe
posted by Preethi Chandrasekhar, September 07, 2017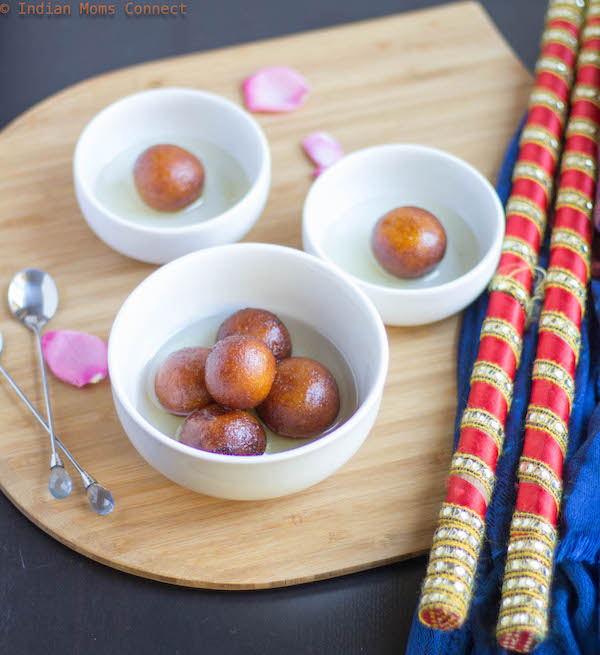 Time just flies. Here we are in September already ready to celebrate Navratri and Golu. We, at Toka Box, are super excited about the festivals as well and can you guess what we are going to create this month with our Toka Box? It's our very own dandiya sticks. Yes, subscribe to our Toka Box this month and make your dandiya sticks and enjoy the garba season. I cannot think of a festival without making some sweets.

Let us celebrate this festive season of Navratri with this yummy Gulab Jamun made with milk powder.
Toka Yum Moment

I usually add Toka Yum moment towards the end of the post. But this time, I am adding it at the very beginning as the little one requested for this recipe. I bet most of the kids love these delicious sweet balls soaked in sugar syrup. The soft texture makes it perfect for your young toddlers as well. This recipe is not something new. You can find a zillion variations of the same on the internet. Today I am going to share my version and how I make it along with the kid, excluding the frying part. The base recipe is from here.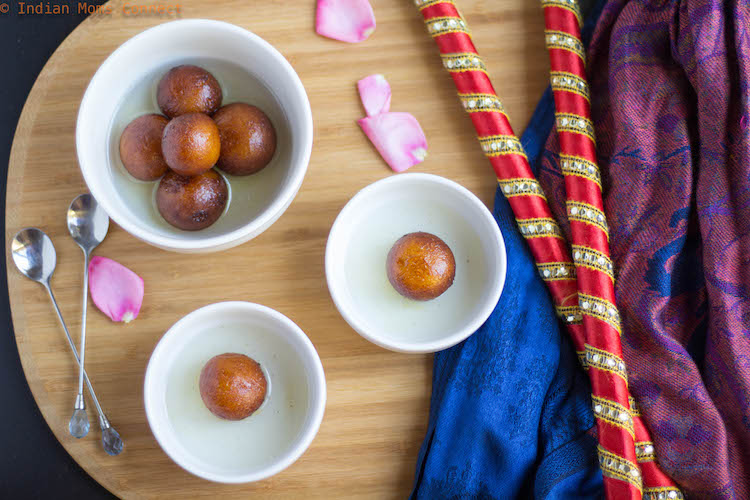 This simple Gulab Jamun teaches a lot of things. You can talk about the process of getting milk powder and the process of frying with your explorers and talk about shapes and have fun forming the balls with your juniors.
Frying

Last month we learned about the process of steaming and this month it's about frying. There are different types of frying like deep frying; shallow frying etc. Deep frying is a cooking method in which food is submerged in hot fat, most commonly oil. Deep frying is classified as a hot-fat cooking method. Typically, deep frying cooks foods quickly: all sides of food are cooked simultaneously as oil has a high rate of heat conduction. Safety is always first in the kitchen. We also need to know that cooking oil is flammable and also spilled hot cooking oil can cause severe burns. Utmost care should be taken when deep frying.
Some of the things that I usually follow are,


I always deep fry in the back burners instead of the front ones.
Keep water and other watery substances away from the cooking area.
Use a ladle (wooden or stainless steel) with a long handle.
Avoid keeping plastic items close by the kitchen area.
Milk Powder

To put in simple words, powdered milk or dried milk is made by evaporating milk to dryness. It has longer shelf life than the regular liquid milk.
I think I have written a lot. Without any further ado, here comes the recipe.
Gulab Jamun with Milk Powder
Ingredients
For the Syrup
Cardamom Powder - 1/4 tsp
For the Gulab Jamun
All purpose flour - 1 tbsp
Milk - 3 to 4 Tbsps or as required
Steps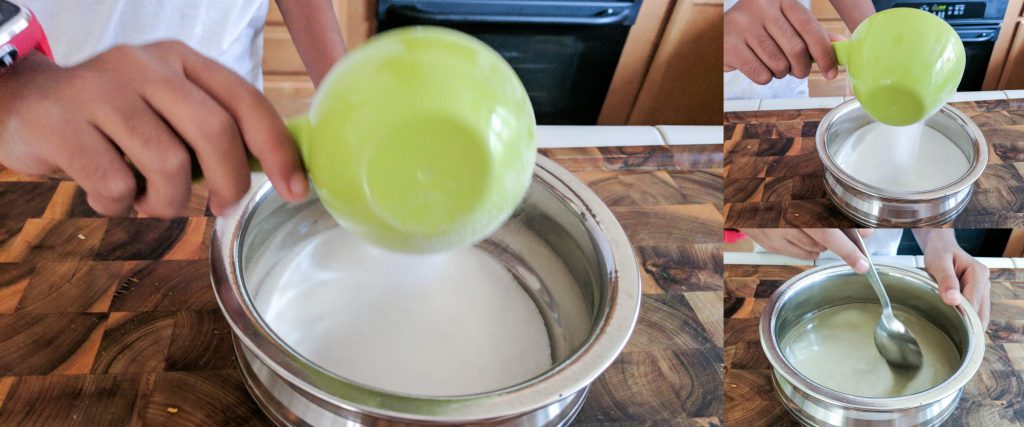 Child Step: In a wide bowl, help your child add the sugar and water. Let the child mix them together until the sugar dissolves.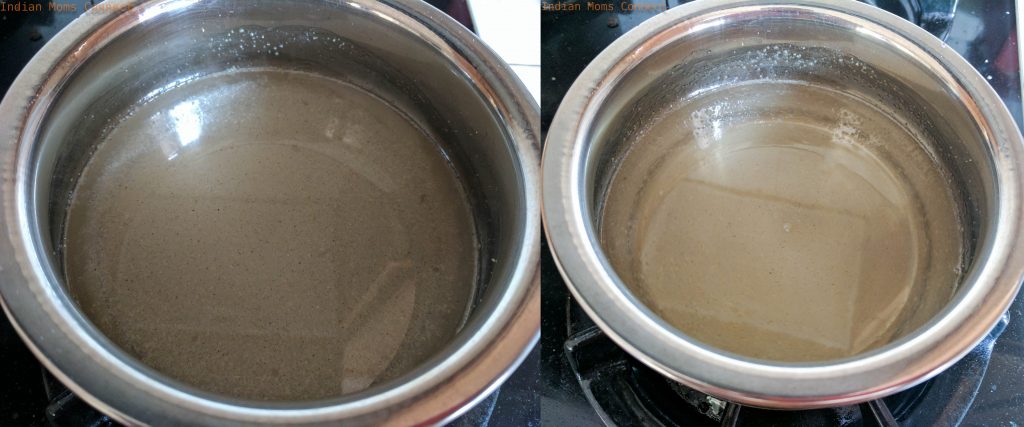 Parental Step: Heat the sugar syrup mix over a medium flame. Add the cardamom powder and let the sugar syrup simmer until the syrup is sticky.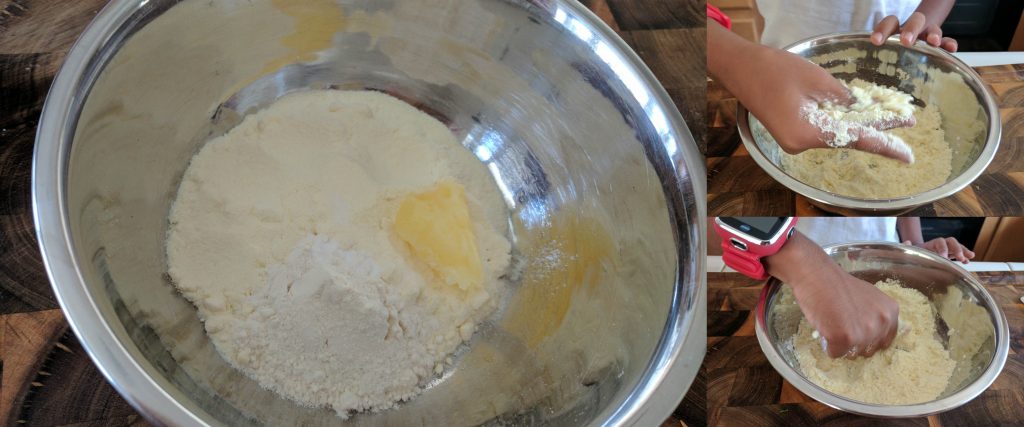 Child Step: While the sugar syrup is simmering you can prepare the dough. In a mixing bowl, help your child add the milk powder, all purpose flour, salt, baking powder, and ghee. Let them mix well.
Child and Parental Step: Add the milk 1 tbsp at a time and slowly mix to form a dough. Help your child knead the dough on required basis. Let it sit for 5 minutes.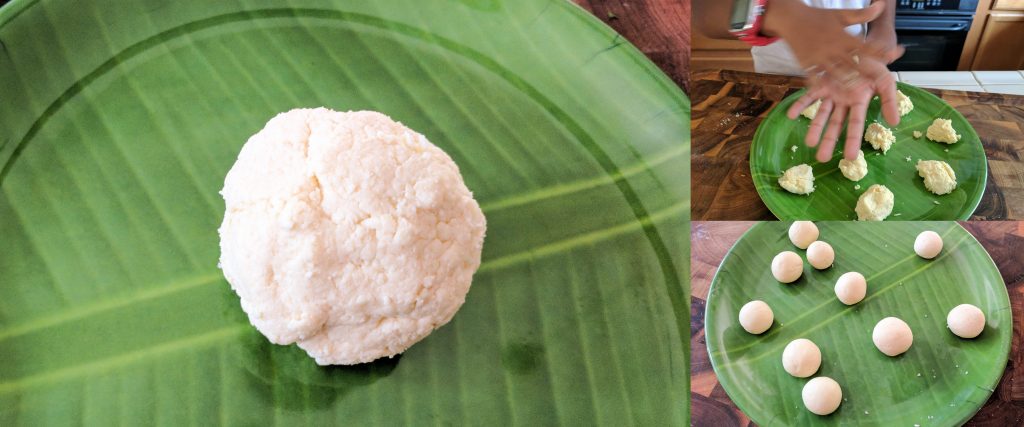 Child and Parental Step: After 5 minutes, help your child to pinch a small gooseberry sized dough and let them roll it to form a small ball. Help your child prepare the balls with the remaining dough in a similar way.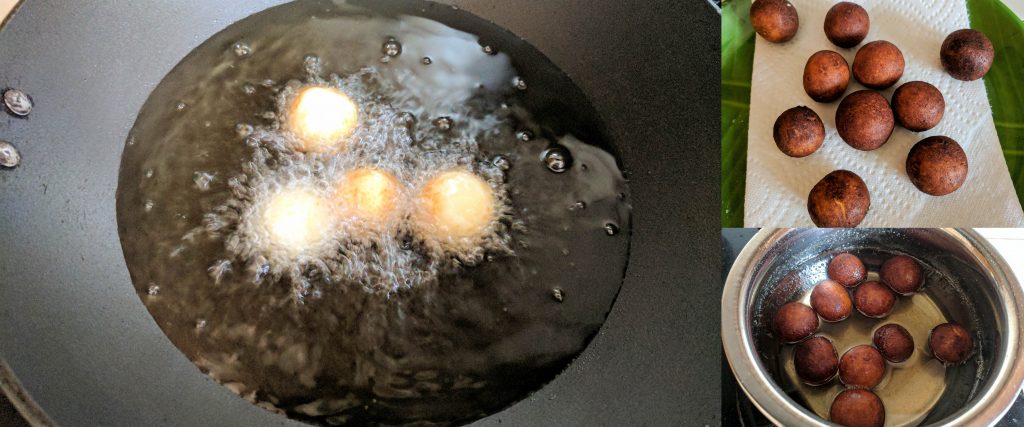 Parental Step: Heat the oil for frying and once the oil is hot, slowly drop the gulab jamun balls and fry until they turn brown. Make sure you fry the over medium heat.
Let the fried jamuns cool.
Child and Parental Process: Slowly drop the fried jamuns into the sugar syrup and let it soak for at least 3 hours before serving.

That's it. Yummy Gulab Jamuns are ready. Serve cold or warm.


Notes
I added more sugar for the syrup. Adjust the sugar measure as per your sweet preference.
Make sure you add the milk 1 tbsp at a time while preparing the dough. The dough should be firm and moist. Not too soggy.
Do not over knead the dough. Then the jamuns will become too hard.
Also, fry the jamuns over medium flame.
Let the jamuns cool before adding it to the sugar syrup.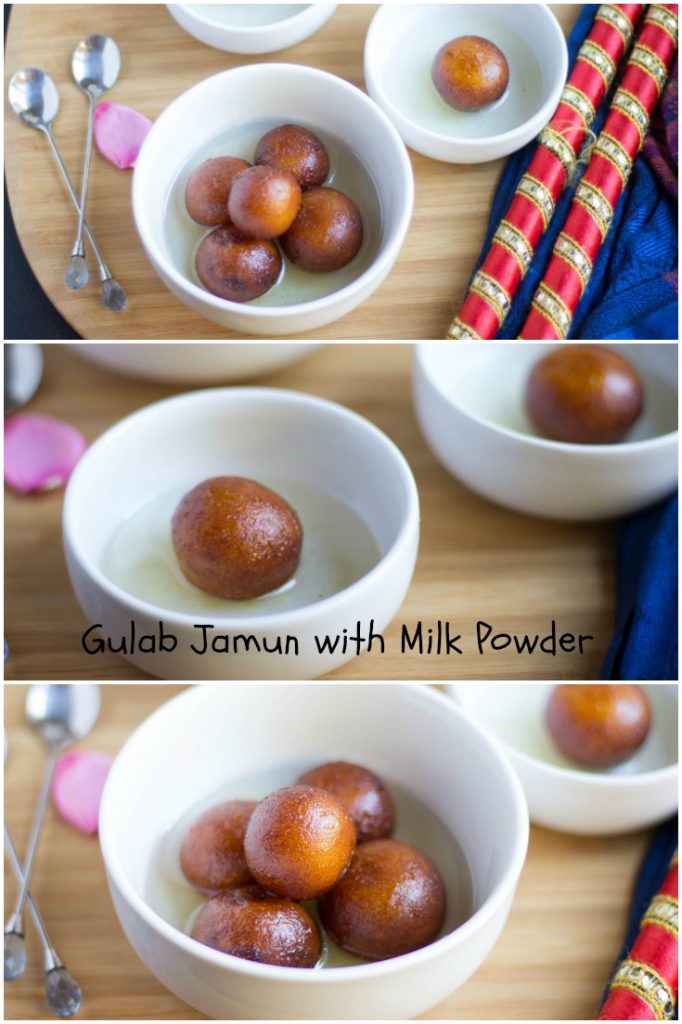 Toka Yum Moment

This measure yields about 10 gulab jamuns and it all vanished within half-a-day. The kiddo was eating this as his main course meal. And that says it all. :-) Happy Navratri folks.