Dosai Amma Dosai - Traditional Nursery Rhymes from All Over India
posted by Vidhya , April 25, 2017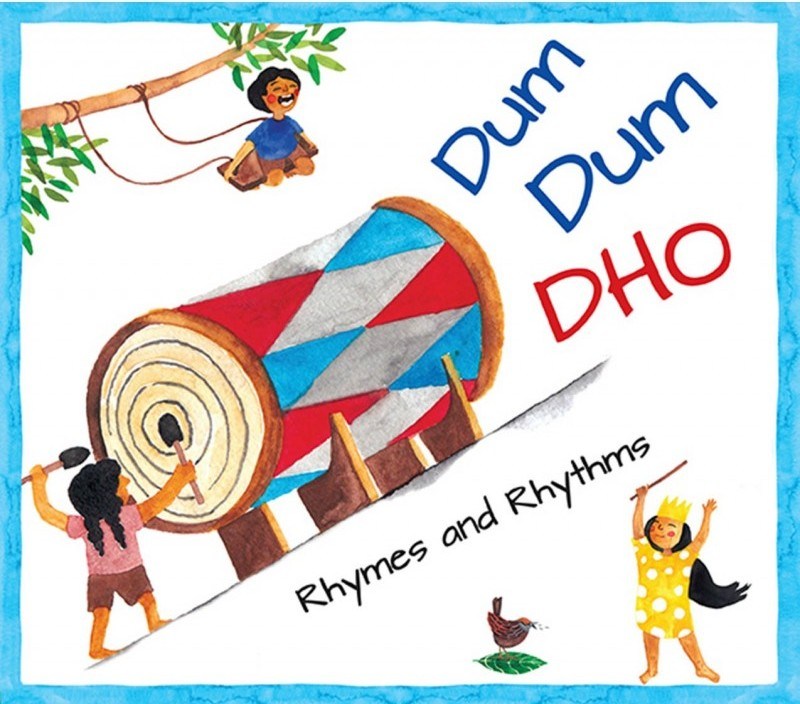 Rhythm and Rhyme play a significant role in early literacy skills and development in children. You can sing these rhymes to your kids while walking, playing and even while driving. It's not only fun, but we also teach children the listening skills, a broad range of language, phonetic skills. Pbs.org clearly puts it; Nursery rhymes preserve a culture that spans generations, providing something in common among parents, grandparents, and kids. Are you looking for your traditional nursery rhymes? No worries. Here is a book Dum Dum Dho from Tulika Publishers which caters your needs.
What is in the book?
You can find traditional favorites translated from Assamese, Telugu, Hindi, Bengali, Tamil, Gujarati, Odia, Punjabi and Marathi. I was smiling when I saw the famous Tamil rhyme 'Dosai Amma Dosai' in the book! The rhyme brought back all my fond childhood memories, and I started to read those aloud to my eight-year-old.

This book is a colorful kaleidoscope of original rhymes from well-known writers, traditional favorites from the Ooluguti Toluguti collection.

This book is perfect for kids aged 3+. With bright illustrations, it sure will attract the little ones. Each and every rhyme has its rhythm, and it teaches something new. Like the poem short-tall, big -small teaches the opposites; the poem Cheep Cheep teaches the bird sounds, the poem bumblebee rock teaches rhythmic words. Even though the book says, it's perfect for age 3+, given the benefits of singing rhymes I would suggest that parents can get this book and start singing few songs to their little ones below 3.

A perfect book for kids aged 2+ and these rhymes are a fun way to teach your little one's new words.
Image Credits: Tulika Books