Your kids will love these beautiful books on Indian cities!
posted by Shweta Sharan, February 14, 2019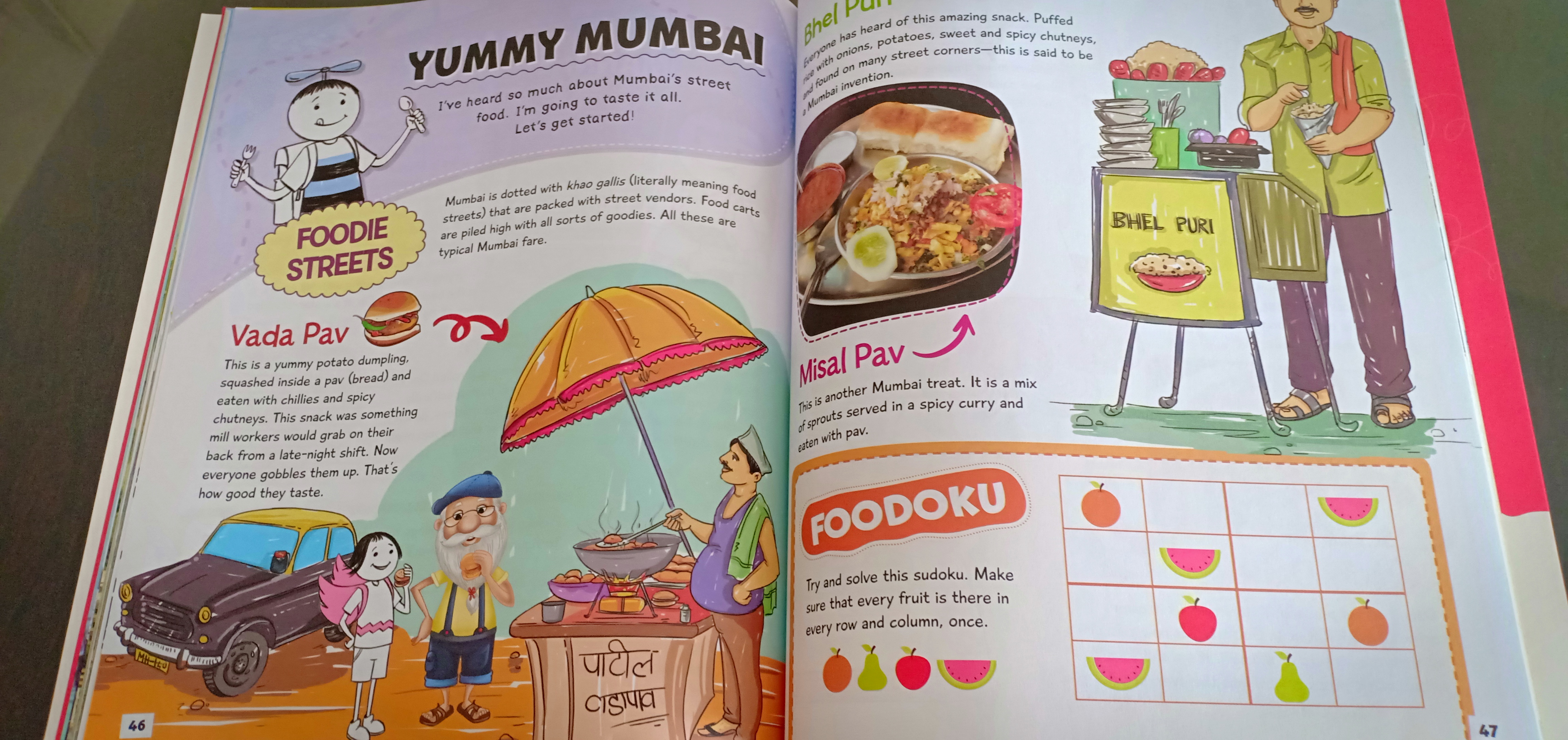 The Discover India series by Penguin Randomhouse are pinwheels of information and fun activities that introduce your child to Mumbai and Delhi, and all the magic they have to offer. We loved these books, so don't miss them!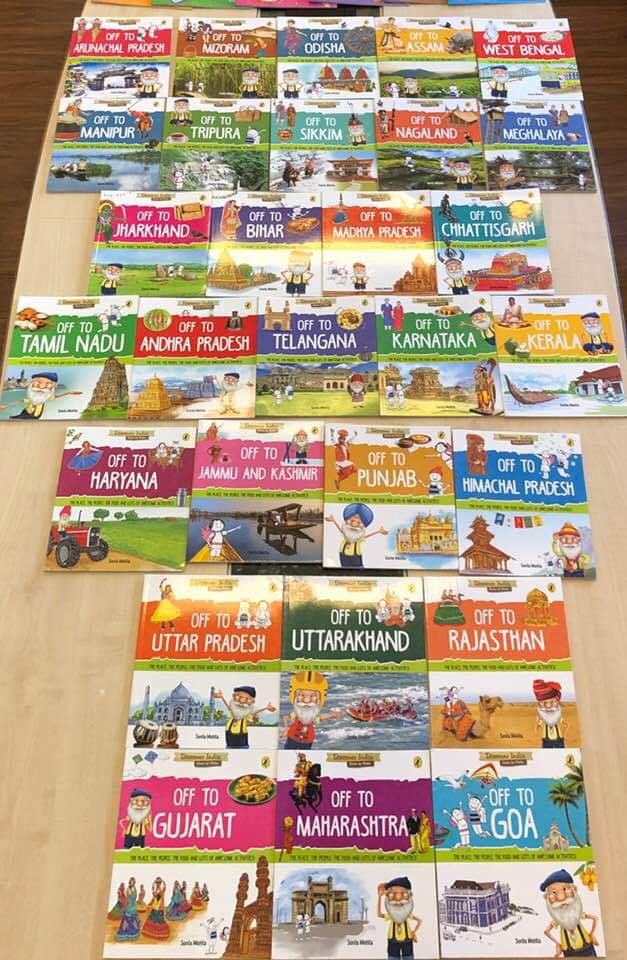 For her December holidays, my eight-year-old daughter was very keen to visit Mumbai. She wanted to see its sights and sounds but more importantly, she wanted to see the Gateway of India and the Chhatrapati Shivaji Terminus Railway Station. As soon as we landed in Mumbai, we took the gorgeous and stunning Nilambari double-decker bus tour that took us through colonial Mumbai. We loved visiting the Queen's Necklace, Hutatma Chowk, and the Asiatic Library, even as the guide gave us so much information about Mumbai's past. For instance, we were bowled over that the Rajabai Clock Tower in South Mumbai was designed by George Gilbert Scott, an English architect, who modeled it on the Big Ben in London.
The tourist bus ride was a fabulous way to get her to engage with the sights around her. Another way? The Discover India books!
Cities and states
Written by Sonia Mehta and published by Penguin Randomhouse India, every Discover India book is a colorful and astounding ride that will take your kids all over India! Toka Parent received the Discover India: City by City series. One book was about Mumbai and the other was about Delhi. The Discover India: State by State series is also available and takes your kids to every part of India, right from the nawabs in Andhra Pradesh and the highways of Haryana to the snow-capped mountains of Uttarakhand.
What we loved about the City by City Series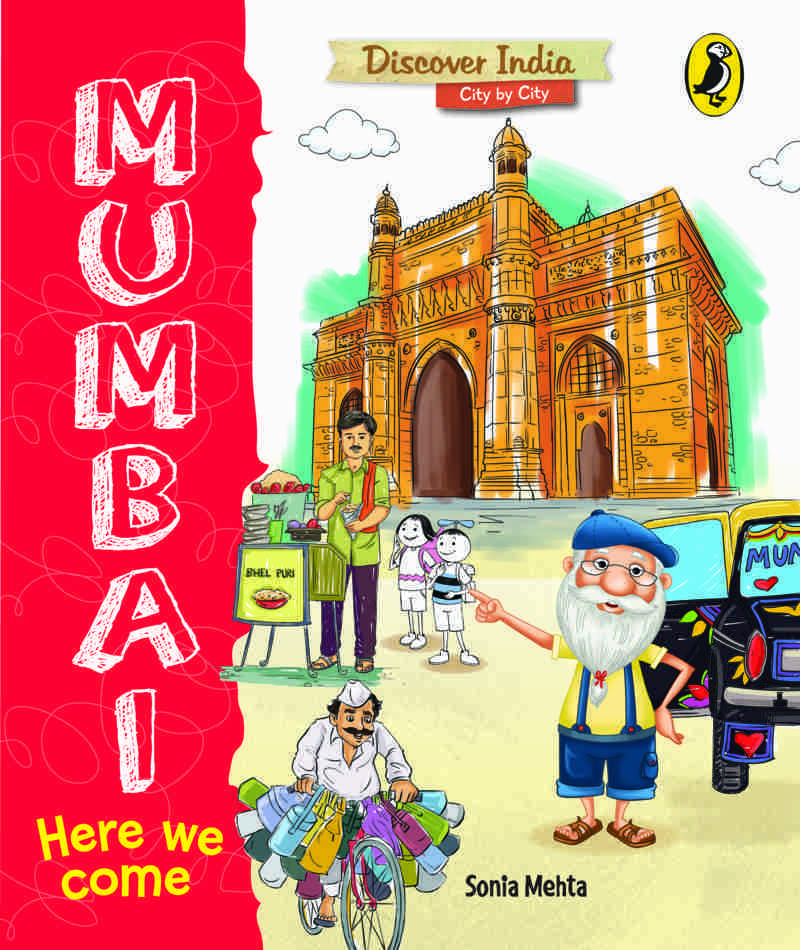 Discover India: Mumbai and Discover India: Delhi work on so many levels. They are perfect reads if you live in any one of these cities and if you want a children's book to cherish your connection with the city. They are also special if you want to introduce your child to these cities. If you plan to visit these cities, please take these books along and use them as guides for your children. They are great fun to read!
The series is split into two categories. The Discover India State by State comprises 29 books. The Discover India City by City comprises a book on Mumbai and one on Delhi. These titles are mint new and you can enjoy them now!
Sonia Mehta wrote the books as a result of her itinerant lifestyle as the daughter of an army dad. She traveled all over India and discovered that India's cities are a delightful and curious mix of the ancient and the modern. She also discovered dishes that were 'invented' in Indian cities, and fell in love with each and every city's remarkable traits. We also found it super cool that she gave kids her email address and asked them to mail their thoughts of feedback.
Aamchi Mumbai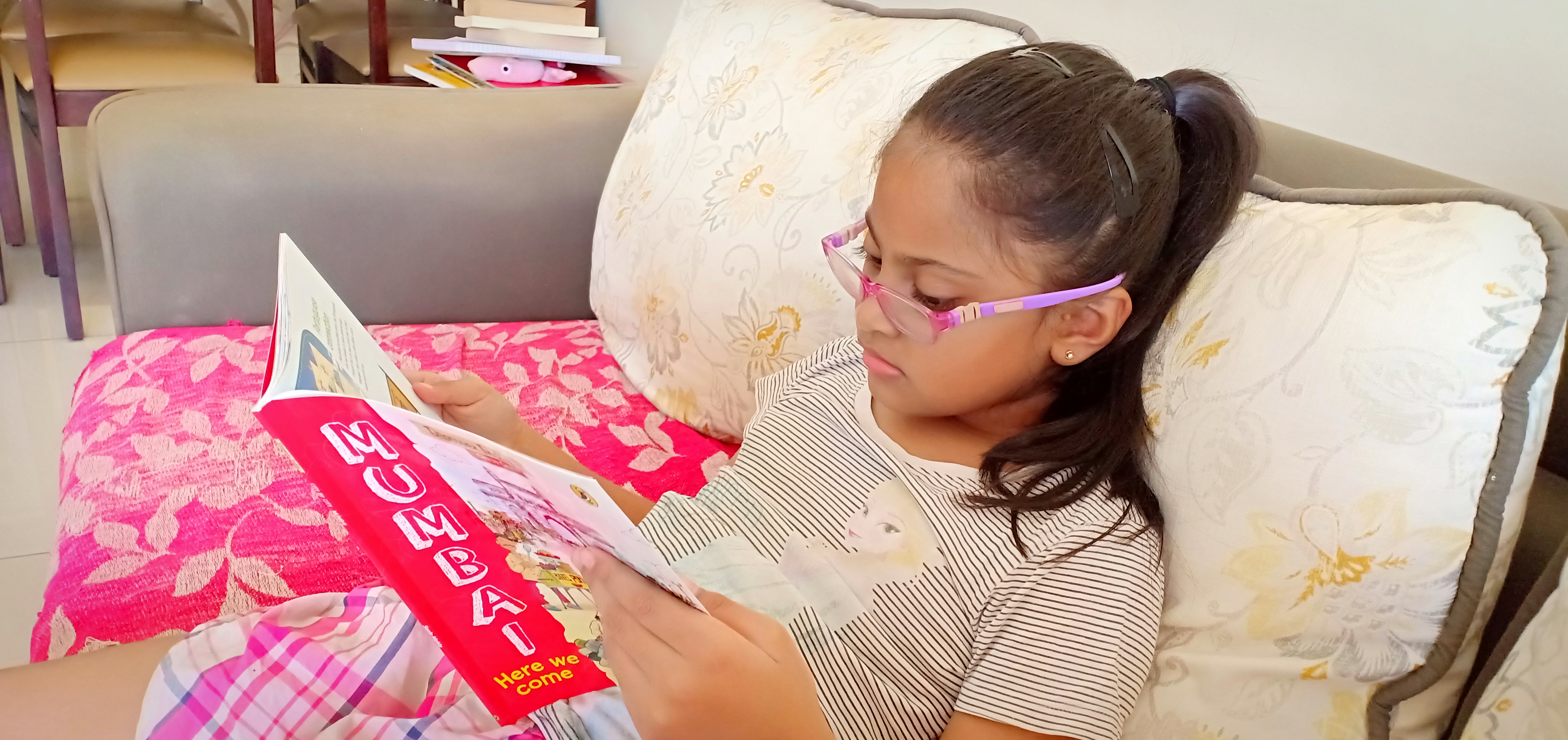 I lived in Mumbai for a few years before my daughter was born and I fell in love with the city. There is something unstoppable and awesome about Mumbai. There's never a dull moment, and the people are wonderful and always busy.

The Discover India book on Mumbai is a lovely combination of facts and In the book, a curious little girl named Mishki joins her adventurous brother Pushka and the wise Daadu Dolma to discover Mumbai and Delhi.
Unlike many children's history books on India, the Discover India book on Mumbai is not merely a dump yard of facts. It brings every aspect of the city alive. From the urbanization and the buildings to the natural beauty and the beaches, everything is covered!
There are so many stories about Mumbai that we absolutely love. You can find out how paav bhaji was invented, and discover all about the Bombay Sandwich and the Zunka Bhakri. Take a trip to Dala Street. Find out all about the Koliwadas, or tiny fishing communities in Mumbai. Did you also know that the first Indian film ever made was shot in Dadar, Mumbai, by Dadasaheb Phalke? Also, 'Chor Bazaar' is a market that means 'thieve's market. ' Discover all about the gorgeous Bandra-Worli sea link and Literary Society of Bombay, which is now the Asiatic Society of Mumbai and has over 12,000 rare coins and more than 100,000 rare books, out of which over 3000 are in Persian!
What we loved
The book is very colorful, engaging and is full of pictures, infographics, puzzles and activities that really engage the child to pay attention and learn more about the city. These are done in such fun ways that the child will love working on them! There are also spot-the-difference activities, a detective trail, word scrambles, and even a Mumbai Foodoku, or a Food Sudoku!
India's capital city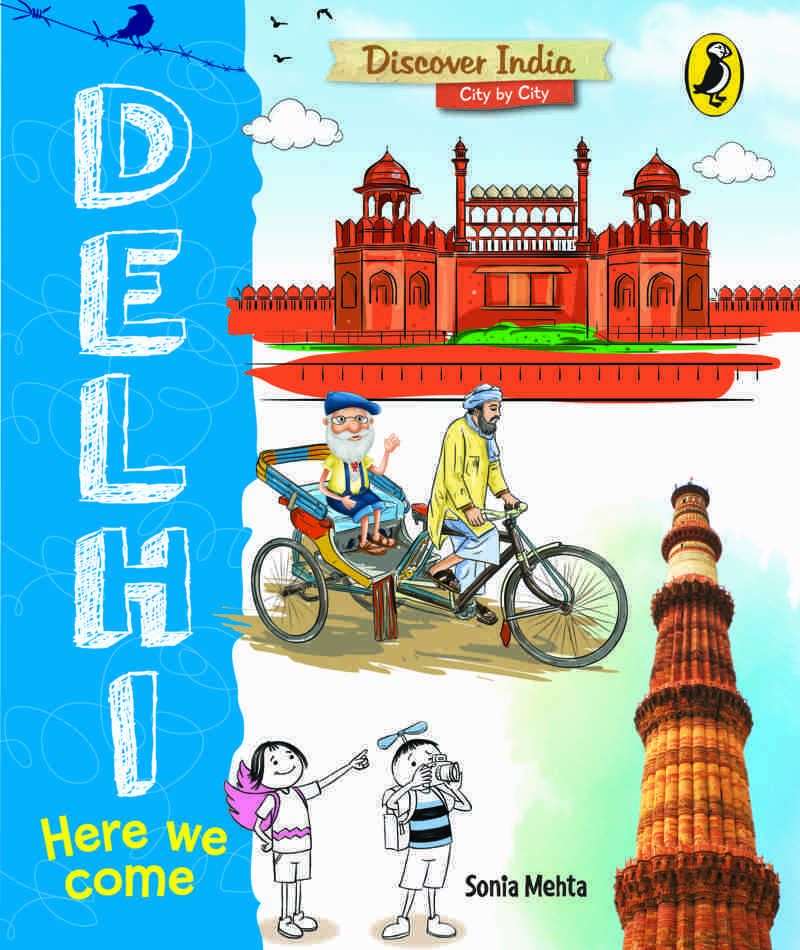 The Discover India book on Delhi is also filled with lovely details, about Old and New Delhi, the origins of the city, its layout and its mix of the old and the new. You can learn all about the Delhi Ridge, discover the weather, delight in the beautiful Yamuna that Delhi sits on, and explore its wildlife. Delhi has some of the best monuments in the world, including Jantar Mantar, Lodhi Tomb, Purana Quila, and the magnificent Red Fort. Roam the Lodhi Art District and visit the famous Chandni Chowk! The book has superb activities, including a shadow play activity, foodie puzzles, crosswords, tangles and more.
What we loved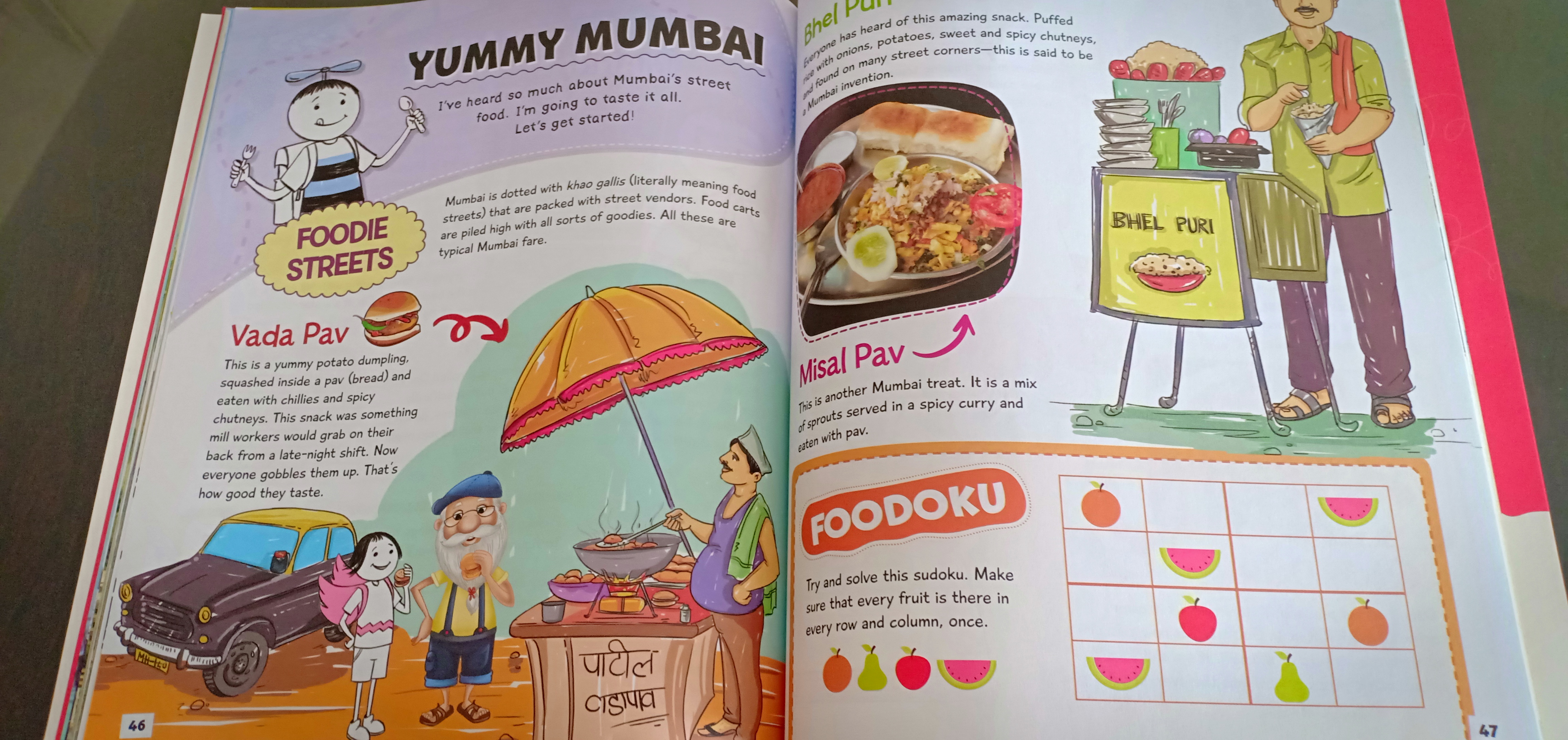 The book is a lovely pinwheel of facts and puzzles but we can really sense that Sonia Mehta loves and treasures each and every city. The book brings out Delhi's identity and its diversities. It brings out the city's different vibes, whether it is the Phoolwalon-ki-Sair (the tradition of a procession of flower sellers to get the flowers blessed at the Jogmaya Temple) or the city's awesome underground metro.
Sonia Mehta is one of our favorite authors. Check out her Dealing With Feelings series for Puffin India!
Don't miss these gorgeous books!
Buy now
Discover India: Mumbai
Discover India: Delhi