9 Colorful and Diverse Children's Books on Holi
posted by Toka Box Editorial Team , March 06, 2020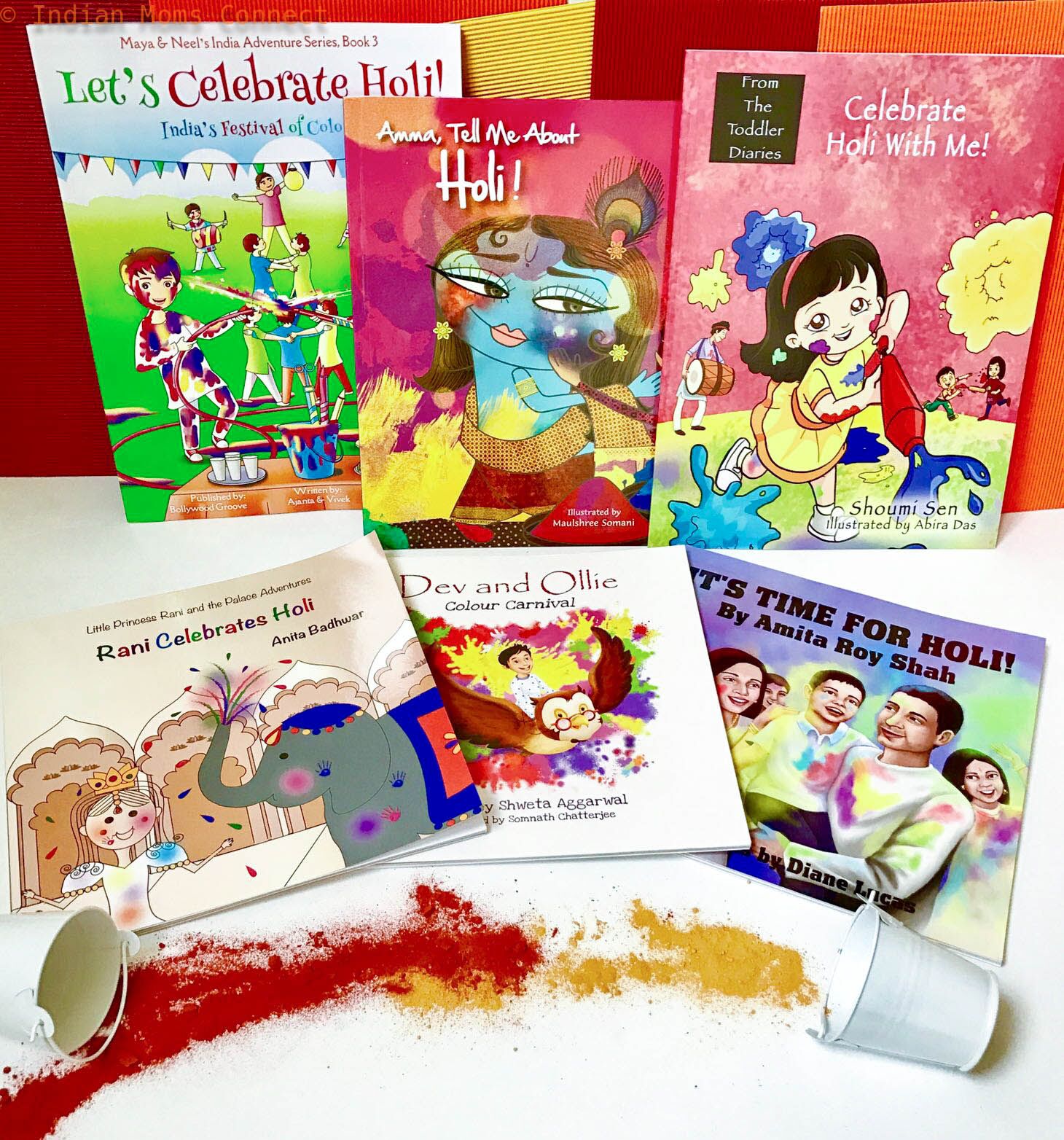 Holi, a festival of colors, is a spring festival celebrated in India and Nepal. It is celebrated to rejoice the victory of good over evil, the arrival of spring and as a Thanksgiving for a good harvest. It lasts for two days starting on full moon day somewhere between February and March. The first day is known as 'Holika Dahan' and the second day as 'Rangwali Holi'.
Holi is celebrated based on the story of Krishna and Radha as well as on Krishna's playful splashing of the maids with water, but most of all it celebrates the coming of spring with all its beautiful colors and vibrant life.
Holi is a time to reach out with the colors of joy. It is the time to love and forgive. It is the time which expresses the happiness of being loved and to be loved through colors.Holi is a special time of year to remember those who are close to our hearts with splashing colors!
There are many interesting factors about Holi which are shared by our authors through their books -
1. Celebrate Holi With Me
Age 3+


Author Shoumi Sen brings out this ancient story in her book to go along with all the fun elements of Holi, which will appeal to most kids. She uses a lot of Hindi words like – abeer, gulal, pichkari to name a few. This made the reading more fun. Plus the book is so colorful, any child will love it.
Check out the Toka Box featuring this book!
Buy the book here :
2. Holi Colors by Rina Singh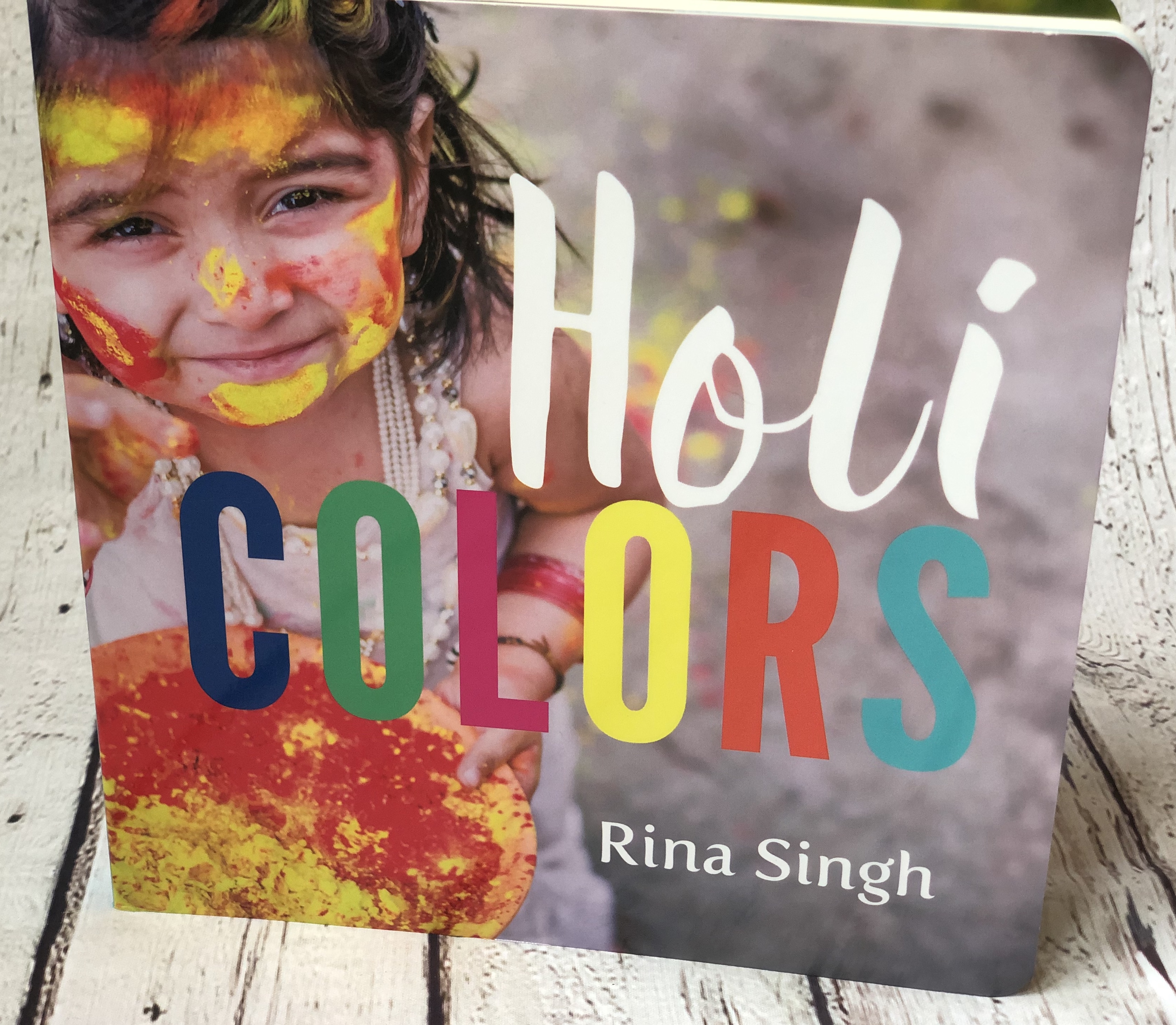 A beautiful board book that gives your little one a vicarious front-row seat to a Holi celebration, Holi Colors is filled with stunning photographs and words that will move you and strengthen your bond with your baby on this festive and colorful occasion. The board book is so vibrant, fun and can also be used to teach colors.
This book is part of our Toka Peanut Box for February 2019! The box comes with a curated, age-appropriate activity.

Check out the Toka Peanut box for babies featuring this book!
Buy here
3. Rani Celebrates Holi!
Age 2+

Rani is an Indian Princess with a pet parrot Hari and an elephant called Bindi. Everyone is excited to play Holi except Bindi the elephant because she hates to get messy. How Bindi gets convinced to participate and ends up enjoying Holi is what the story is about. We spoke to Author Anita Badhwar earlier.


Buy the book here :
4. Dev and Ollie Color Carnival
Age 5+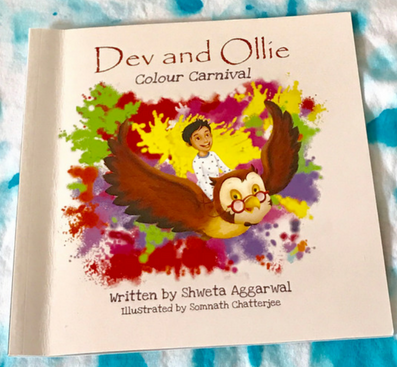 Enjoy this lovely read-aloud from the author of the book Shweta Aggarwal.
Dev is a curious young boy who doesn't like messy games like muddy puddles, playing in sand or painting expect for football.
Ollie, Dev's magical night owl wants to show him a new world of color, how Holi is celebrated and how these messy games can be fun. So they both start their journey one night to the beautiful land of Delhi. However, instead of landing in Delhi, they crash-land in Agra. But Holi is celebrated all over India, so they both start to explore Agra and they bump into kids playing color balloons.
So did Dev like Holi? Did he start to enjoy all messy and mucky games?
Check out the Toka Explorer box featuring this book!
Buy it here :
5. Let's Celebrate Holi
Age 5+

This book brings us Holi through the eyes of two kids, Maya and Neel, (accompanied by their pet Chintu) who visit their cousin Ameya in India, just in time for Holi. They are all set to turn their pristine white clothes into souvenirs of celebrations.

Starting off with the story of Prahlad and Holika, the author moves on to explain why and how the festival was celebrated initially and the gradual changes made to the celebration over a period of time. Maya and Neel understand the concept of Holi by witnessing sequential customs, reading books and through friendly interactions/inquiries. After imbibing all they could about the much-awaited festival, Maya and Neel stride to the market and equip themselves with 'gulaal', 'pichkari' and balloons to enjoy with friends and complete strangers too. Of course "Everyone is your friend on the day of Holi". 'Gujia' and 'Thandai' during 'Holi Milan' in the presence of the enchanting moon- Oh mouth-watering!!
Toka Shop | Amazon USA | Amazon India
6. Amma Tell Me About Holi
Age 5+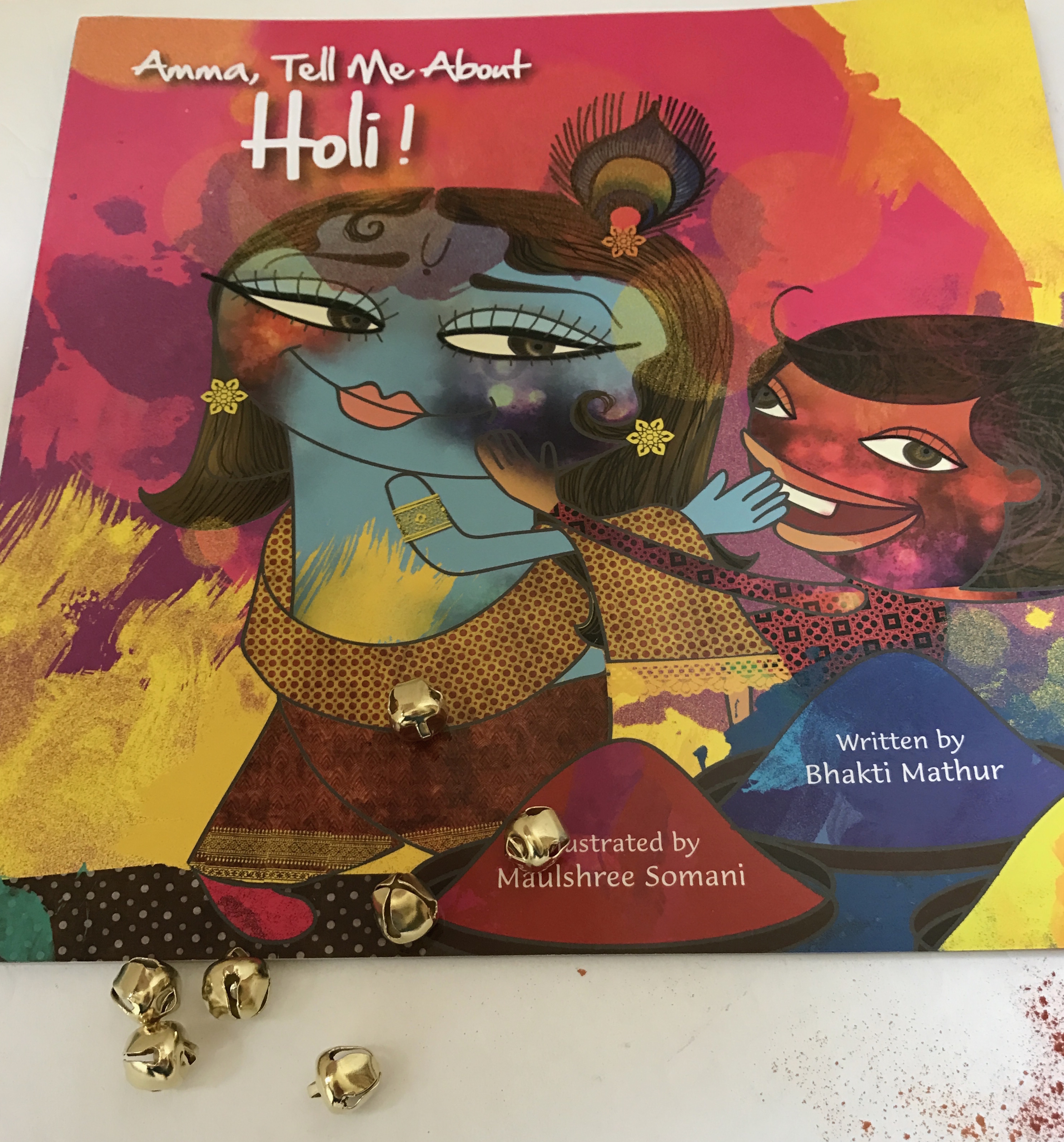 Klaka loves listening to stories told by his Amma. Amma tells him about the "biggest party of the year" where you can be naughty as you want. Why do we color each other for Holi? Amma tells Klaka the story of Krishna and Radha. It is followed by Holika Dahan and how Holi gets its name and the story of Prahald and Hrihanyakashipu. A perfect introduction to all things Holi from our favorite Amma Tell Me Series.
Buy the book here :
Toka Shop | Amazon USA | Amazon India
7. Festival of Colors by Surishtha and Kabir Sehgal, Vashti Harrison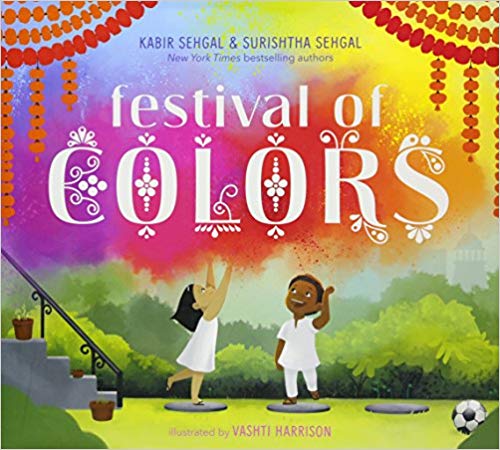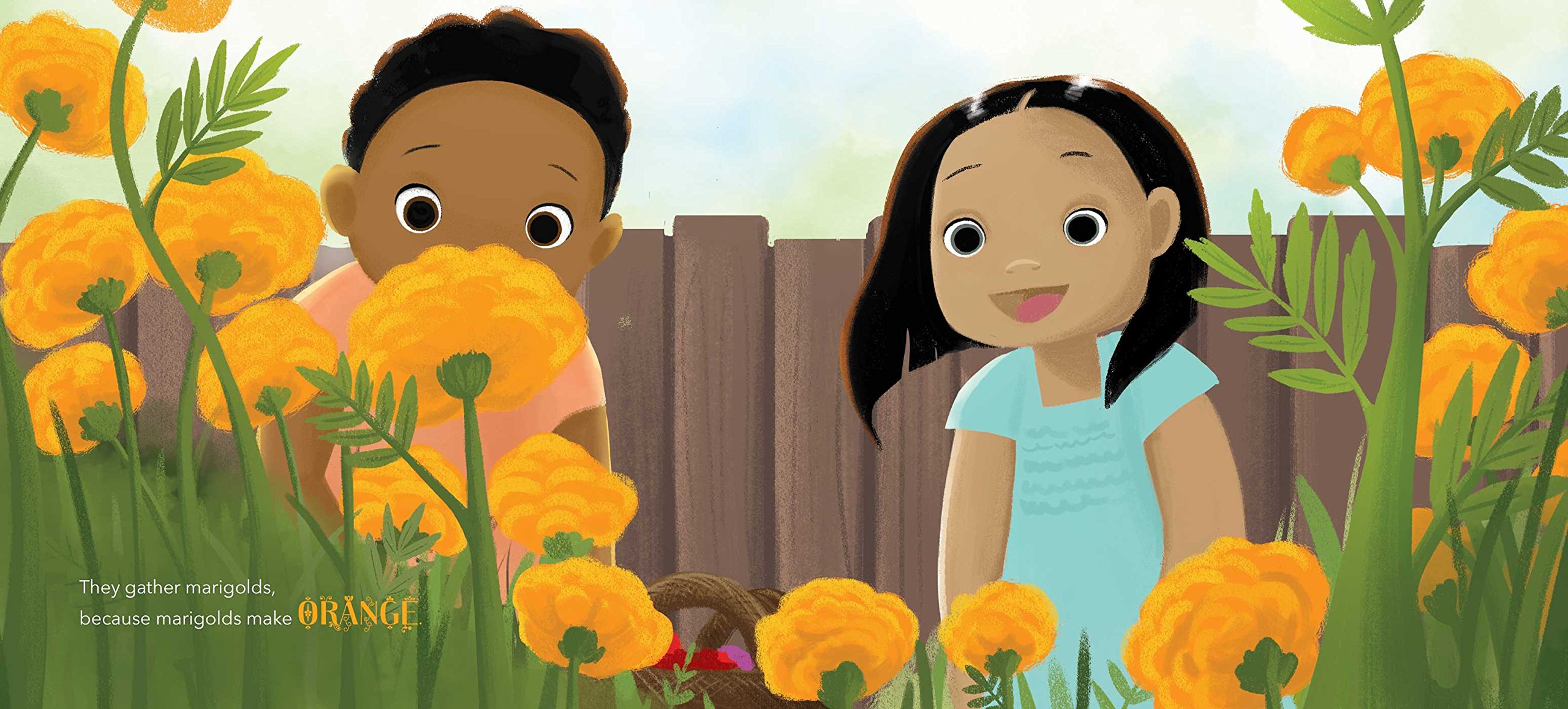 Don't miss this bestselling picture book about Holi, the Indian Festival of Colors, the mother-son writing duo, Surishtha Sehgal and Kabir Sehgal. The book is about Mintoo and Chintoo, siblings who gather with their friends and family to celebrate an entire day filled fun and color. Beyond the excitement, it also dives into the deeper significance of Holi and the importance of relationships
Buy here
8. It's Time for Holi
Age 5+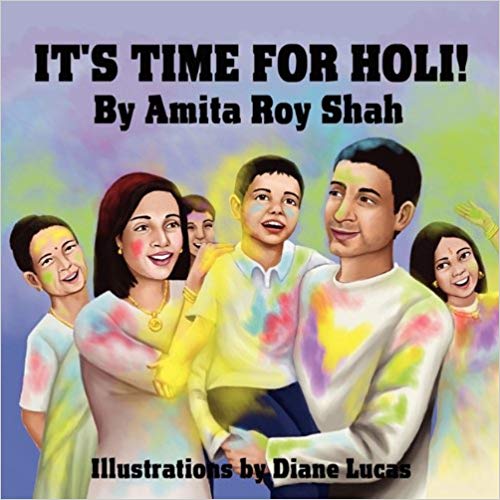 Winter is when everything is white from the white, white snow. When spring is near red roses bloom, blue birds sing and green grass grows. And we celebrate the arrival of spring and of color with Holi celebrations with friends and family.
A simple story from the eyes of an Indian American boy and his Holi celebrations.
Buy the book here :
9. Why Holi? by Riyanka Khanna


My daughter loved this book by Riyanka Khanna, which is part of her 'Why Series.' The author wrote these books with the intention of introducing readers to mythology in a fun way. This book is about why Holi is celebrated and the story of Prahlad. The story is about King Hiranyakashyap who was an evil king and who tried to kill his own son. The story presents it in a child-friendly manner, with a sense of fun and rhythm. Check it out!
Wish you all a very Happy Holi!