Book Review: She Persisted Around The World by Chelsea Clinton and Illustrated by Alexandra Boiger
posted by Preethi Chandrasekhar, July 10, 2018
I have always admired Chelsea Clinton and her way with words. When she spoke about her mum during the Democratic Convention in 2016, I immediately thought of my own mother. My mum used to leave notes too whenever she'd go to work or travel out of town. I missed her for sure but I was also proud that she was out there, teaching people and making the world a better place.

It was during Clinton's talk that I first heard about A Wrinkle in Time (surprising, given that it is such a famous book). The way Clinton spoke about that book made me so eager to read it. I picked up the book, read it, fell in love with it and it remains one of my favorite books till date. I think the manner in which Clinton talked about it also colored my view of the book.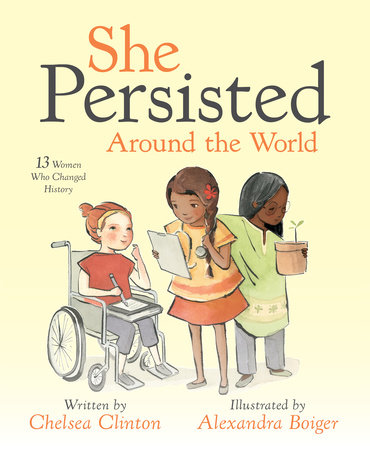 Chelsea Clinton has a way with words

As soon as I heard that Chelsea Clinton had written a book for kids, I was thrilled. When I received my copy of She Persisted Around the World, I was very eager to read it and also to share it with my eight-year-old daughter. My daughter is already a huge fan of Goodnight Stories for Rebel Girls and She Persisted is very much in the same vein.

The book is about 13 women from around the world who persisted in doing what they wanted to do or believed was right. We read stories about women that I had not even heard about before. For example, the story about Viola Desmond and the racism she fought in Canada was truly an eye-opener. Of course, we were familiar with JK Rowling and Malala. However, the beauty of Clinton's writing is that it is simple, elegant and honest. This makes us appreciate the stories about known personalities like Marie Curie, as if we are reading about them for the first time! Each story is selected because the woman it talks about overcame a certain obstacle.

During an interview once about her movie Albert Nobbs, Glenn Close said that the movie worked because the writing was superb, like clear water in a glass. That's exactly how Clinton writes. The writing sparkles with clarity and free-spirited grace.
Persistence and Determination

I really appreciate the book's onus on hard work and determination. In her book The Growth Mindset, Carol Dweck demystified the 'wow' moments that prevail in the scientific profession. Real life, she says, is never as romantic as a bulb switching on because of Edison's genius. In actual fact, it takes years and years of hard work, toil and determination to achieve something so remarkable. Also, Edison worked in a group and not alone. The idea that we need to work hard and with others is something I reinforce in my daughter constantly. It also encourages women organizing themselves into strong support systems for marginalized people of any gender.

Books like She Persisted show my daughter that no one can tell her what she can or cannot do. A lot of the world's successes are attributed to brains and luck but determination and strength of character matter incredibly.

In this book, every woman's story has the words 'she persisted' woven into them, but hightlighted with particular care. It is clear to see that Chelsea Clinton believes in tenacity and moral courage.
Diversity of ideas and issues

Clinton has written about a very diverse group of women. My daughter and I had great fun reading about such interesting professions. Ballerina, forest preservationist, trauma counselor, suffregette, judge - the world needs more such wonderful and diverse careers. For instance, the idea of activism as a profession really appealed to my daughter. She hadn't even thought about it as a profession before but the fact that it was one really excited her.
Illustrations that speak of worlds of possibilities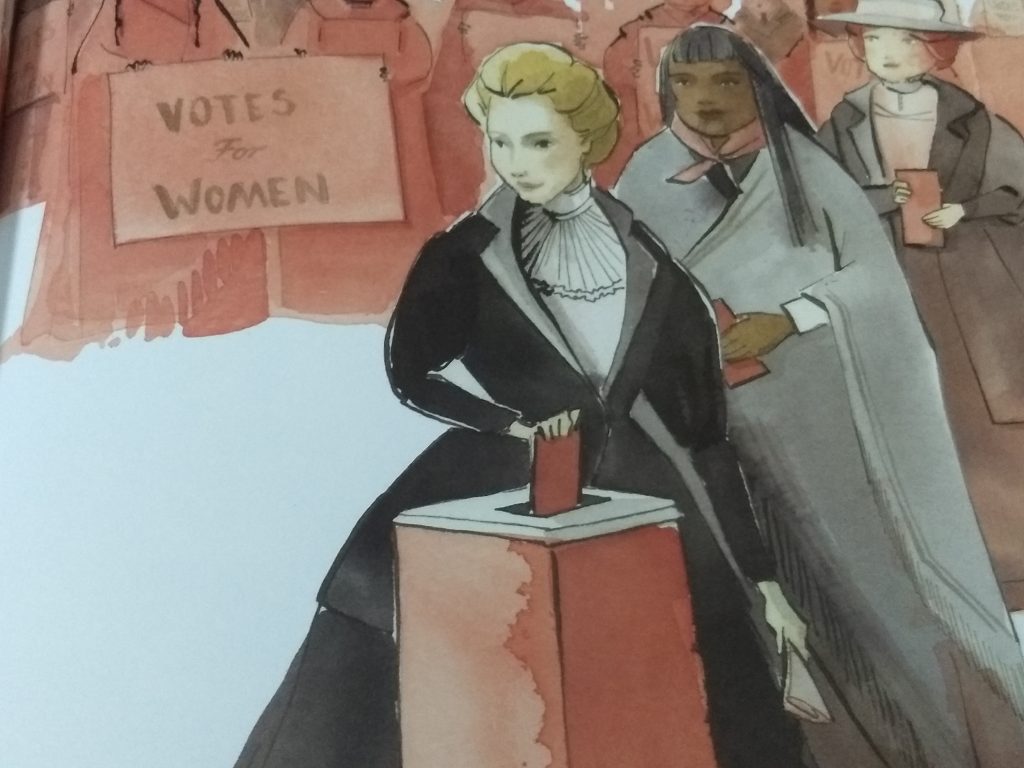 We fell in love with these diverse careers in part thanks to Alexandra Boiger's fabulous illustrations. The way she draws Kate Shephard, for instance, gave me goosebumps. We can see the zeal and the electricity in the air as these women spoke, commanded and led a change.

I highly recommend Chelsea Clinton's book to mums and dads, boys and girls everywhere. Read it to your children. Read it with them. Encourage them to read it on their own. Insist that copies should be kept your child's school library. Read it in your community book club. It is an absolute treasure.
Buy now!
Want to win a copy of Chelsea Clinton's She Persisted Around the World? We have 6 free copies to give away and one of them could be yours!

All you have to do is subscribe to our Weekly Book Love newsletter and we will send out the contest details next week. Subscribe now!

Please note. This contest is open only to subscribers of residents in India.