Book Review: When Bholu Came Back by Kavitha Punniyamuruthi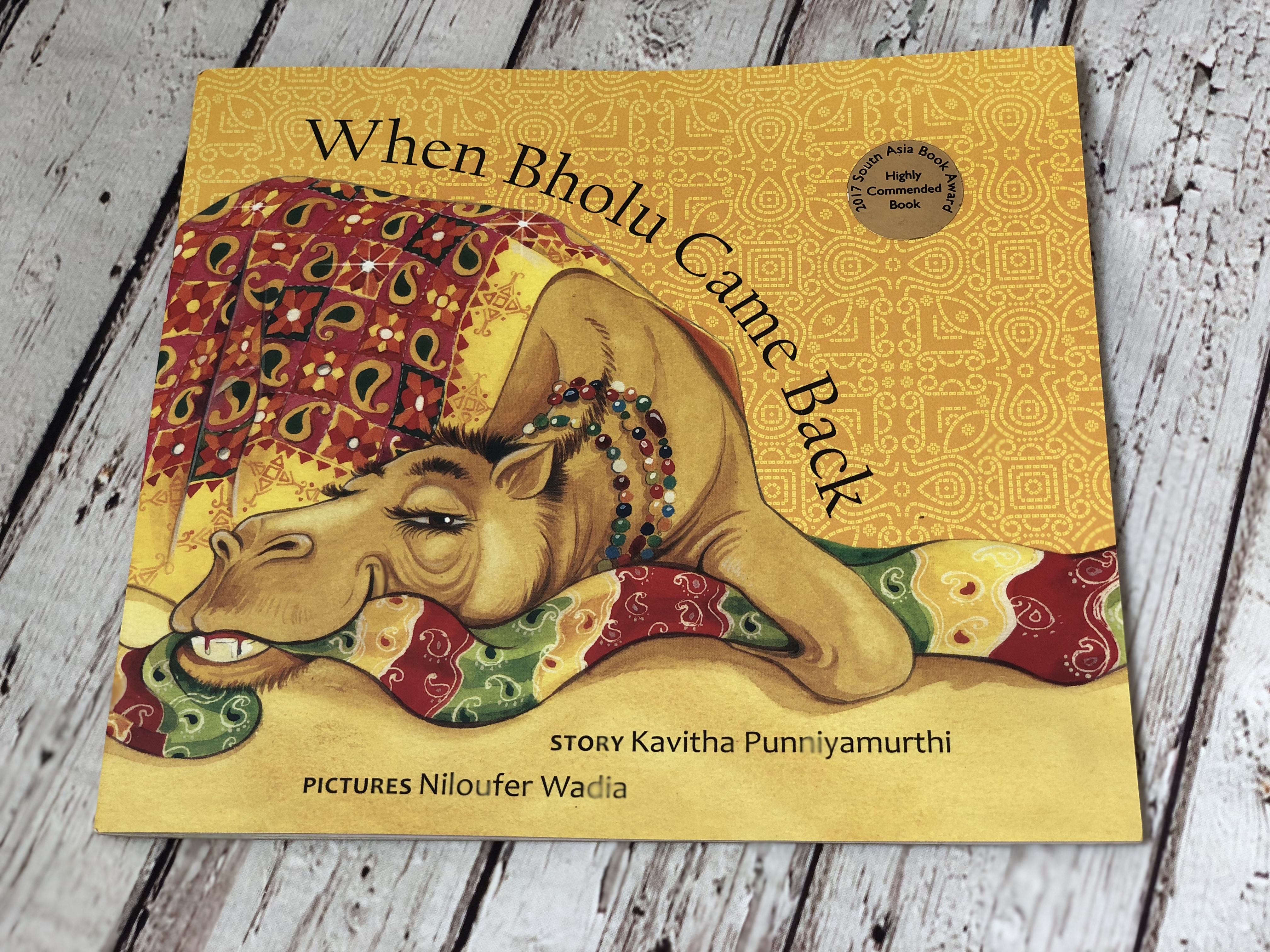 Stunning illustrations and fabulous storytelling make When Bholu Came Back an instant classic! It is also a winner of the prestigious South Asia Book Award in 2017.
When Bholu Came Back is a superb find from Tulika Books that offers a rather unusual storyline about camels and life on the desert. I love such books that give a peephole to a fresh concept. It gave a whole new set of conversation starters between me and my son!

His question session began with: "What is a turban? Why is he clapping with holey Shoe? Is Sarangi a guitar? Can we ride on a camel too? Why don`t we find camels here?"
A truly unforgettable story
When Bholu Came Back by Kavitha Punniyamurthi is about Bholu the camel and his master Beni Ram. Bholu stayed loyal to his master and loved his company. Beni Ram reciprocated his love heartily but is forced to sell Bholu off as he was victimized by the moribund camel cart business.

The villagers use vans now instead of camel carts and nobody wanted to give Beni Ram a job anymore. Beni Ram tried to sell reluctant Bholu five times and every single time, he managed to dodge the new owner and duly trot back to his loving master. Beni Ram was at the brink of losing hope.

Thanks to a storm of luck in the form of a stubborn girl, the upbeat ship of the desert returned the smile back to Beni Ram!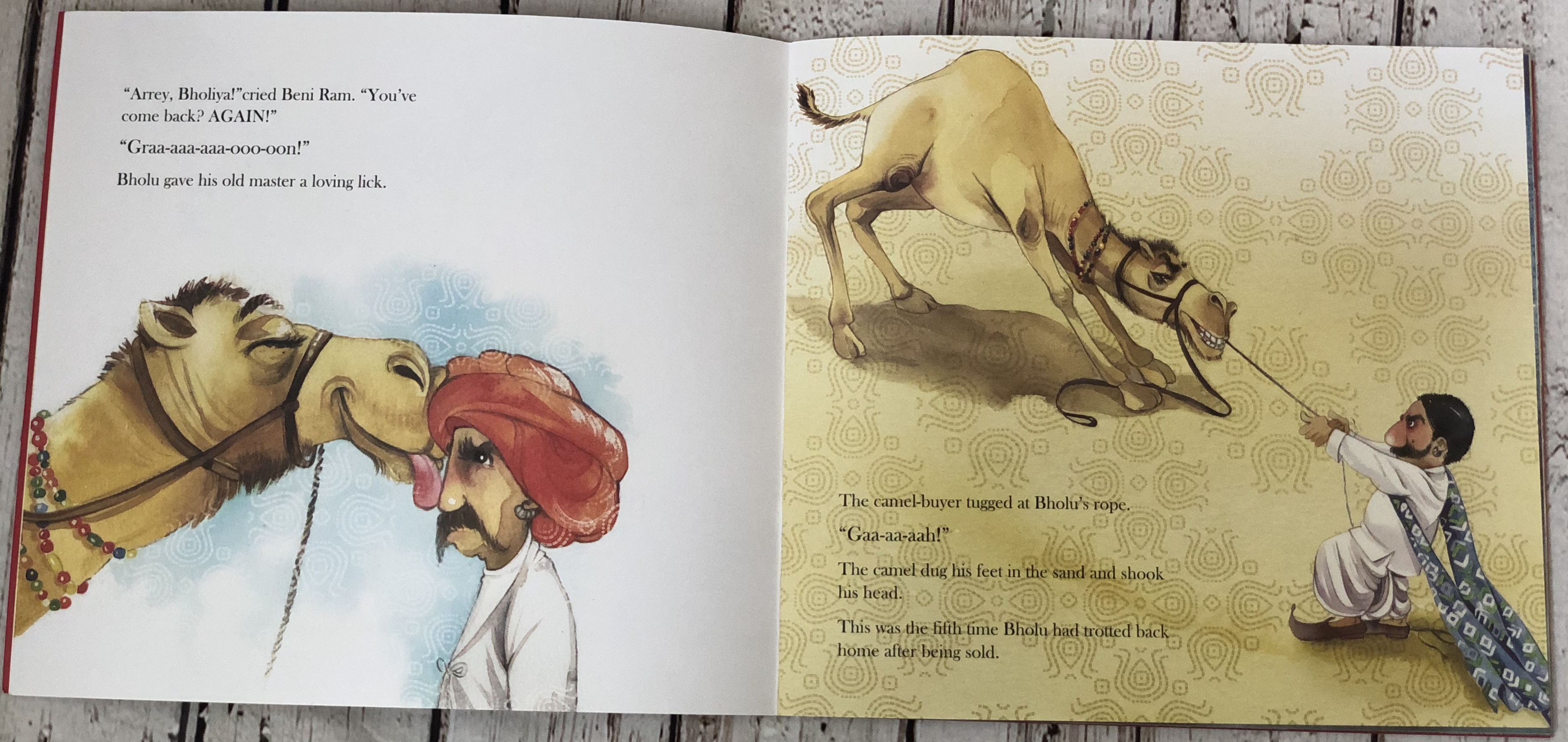 We simply loved to see Bholu and more so his charming reactions and grinning teeth. Niloufer Wadia is simply the best. Her strokes never fail to tickle our funny bone. She speaks volumes through her art and has my sons eyes fixed on those lovely cartoons. I had a tough time guiding him through the text. We loved the book and would happily read it over and over!
A little more magic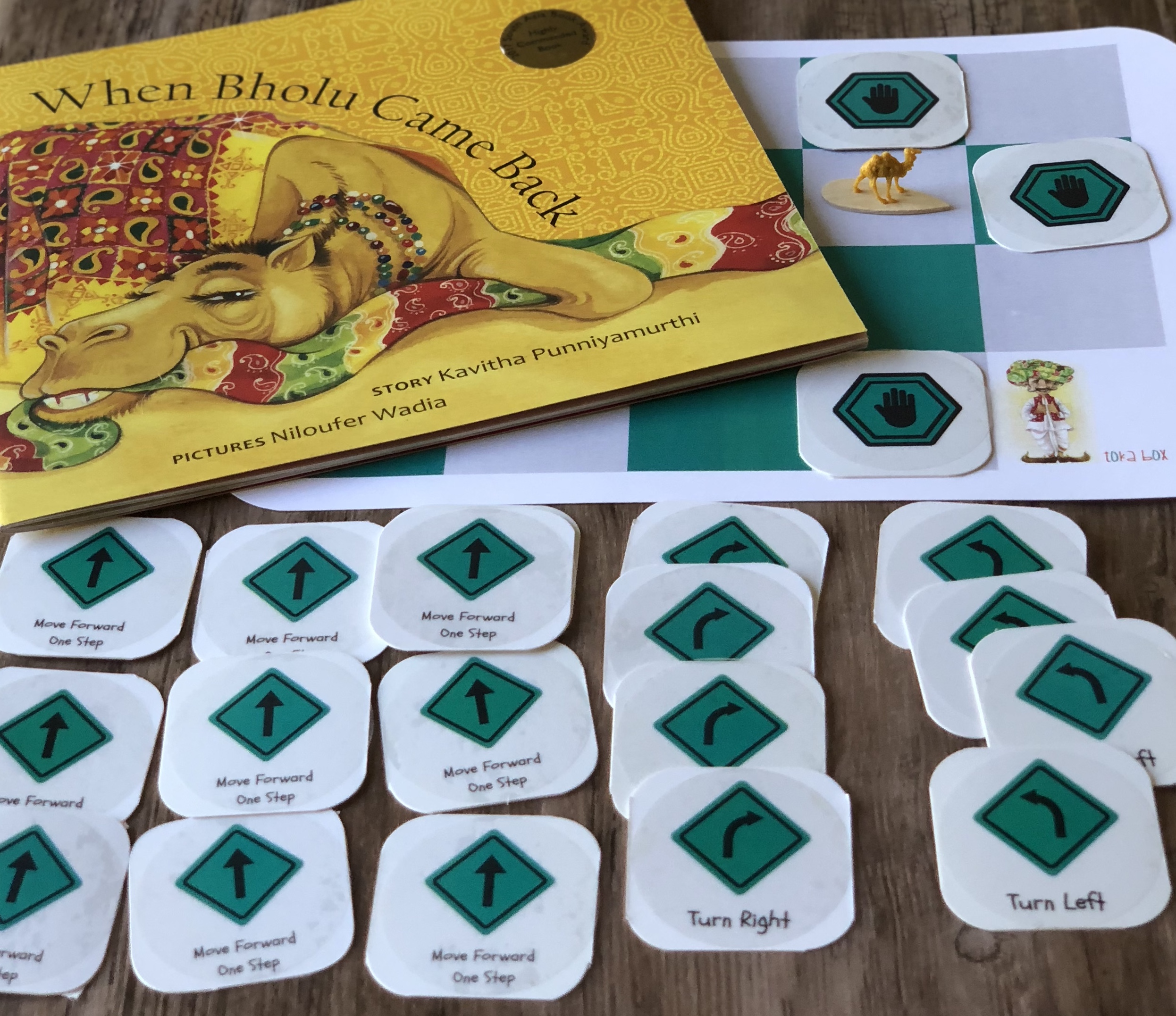 Want to combine this book with a fabulous little board game? Help Bholu reach Beni Ram in this wondrous little add-on to the book, only from Toka Box. Check it out!
A sneak peak
When Bholu came Back is our Toka Junior Book Pick for November! Want a sneak peek into it? Here's a video!


Want to know about books like this one? Subscribe to our newsletter and get reviews, recommendations, activities and so much more.