Book Review: The Truth About the Tooth
posted by Gomathi Kannan, November 10, 2018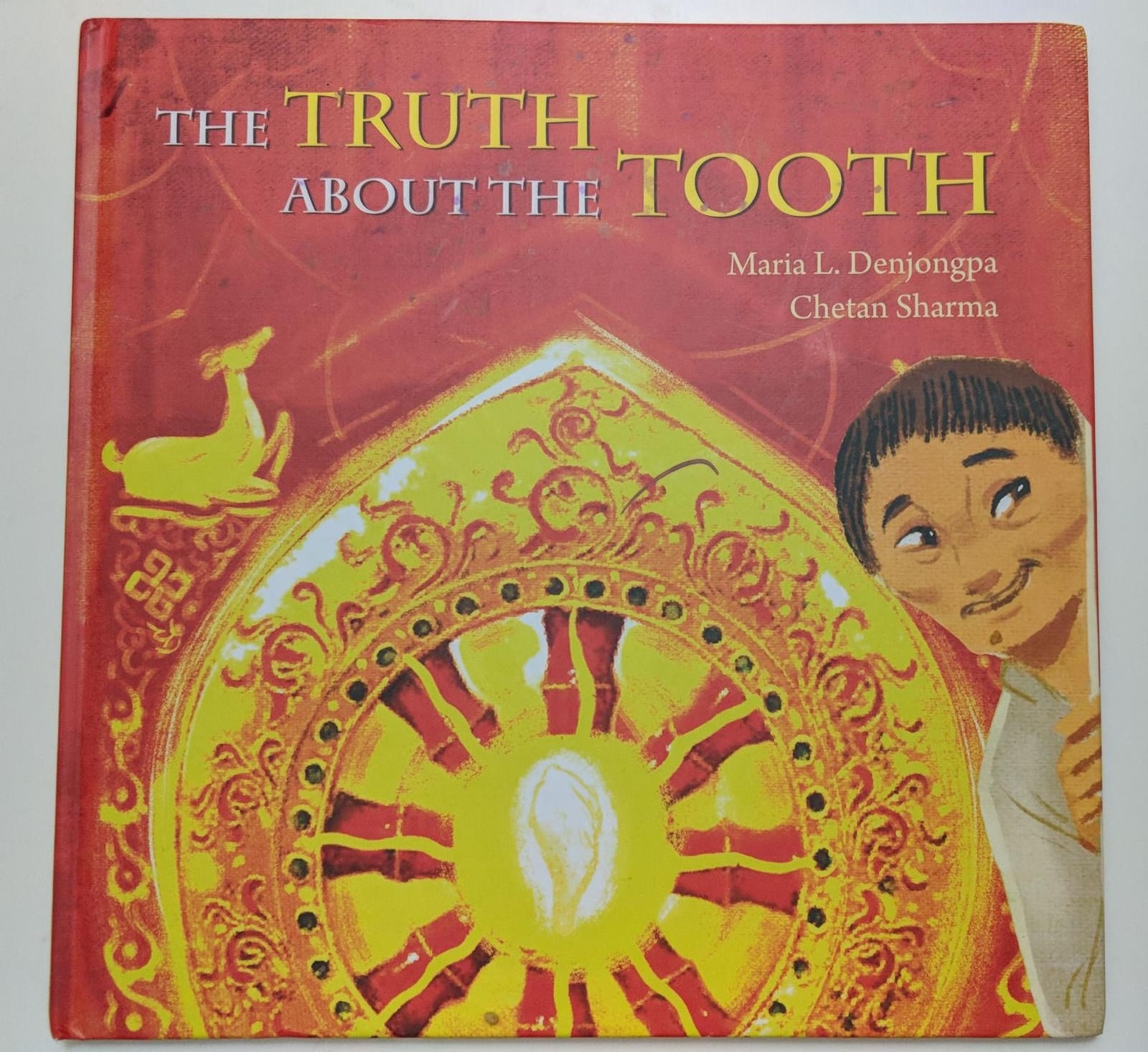 The Truth About the Tooth is a story spun around the religious belief of an old woman and the wonders that faith can do!

'Whatever you believe is true is true even if it is not true' says Saji Ijiyemi, the author of the book, Don't Die Sitting. Weird? No, that's the Power of Belief! Published by Karadi Tales, the book, The Truth About the Tooth, is a story spun around the religious belief of an old woman and the wonders that Faith could do!
What it's about
Tashi, a cloth vendor who boasts of a huge variety of wonderful silk with all possible designs and colors near the mountains of Kalimpong, longs to stock the most beautiful silk cloth of the world: Benaras silk. Traveling to Benaras means forgoing his responsibility of attending to his old mother while he is gone. But Tashi's mother insists that he travels, as she wishes for a keepsake from Sarnath, the sacred land of Budda's first teachings. So Tashi agrees.
But dazzled by the beauty of Benaras and its silk, Tashi forgets his mother's wish. He frequents Benaras the following years for trade and keeps forgetting the keepsake every time. He finally decides to bring home a 'fake' tooth claiming it to be Buddha's to comfort his ailing mother.

What the author claims to happen to the tooth after that is a sheer example of the miracles of faith!
What I loved about the book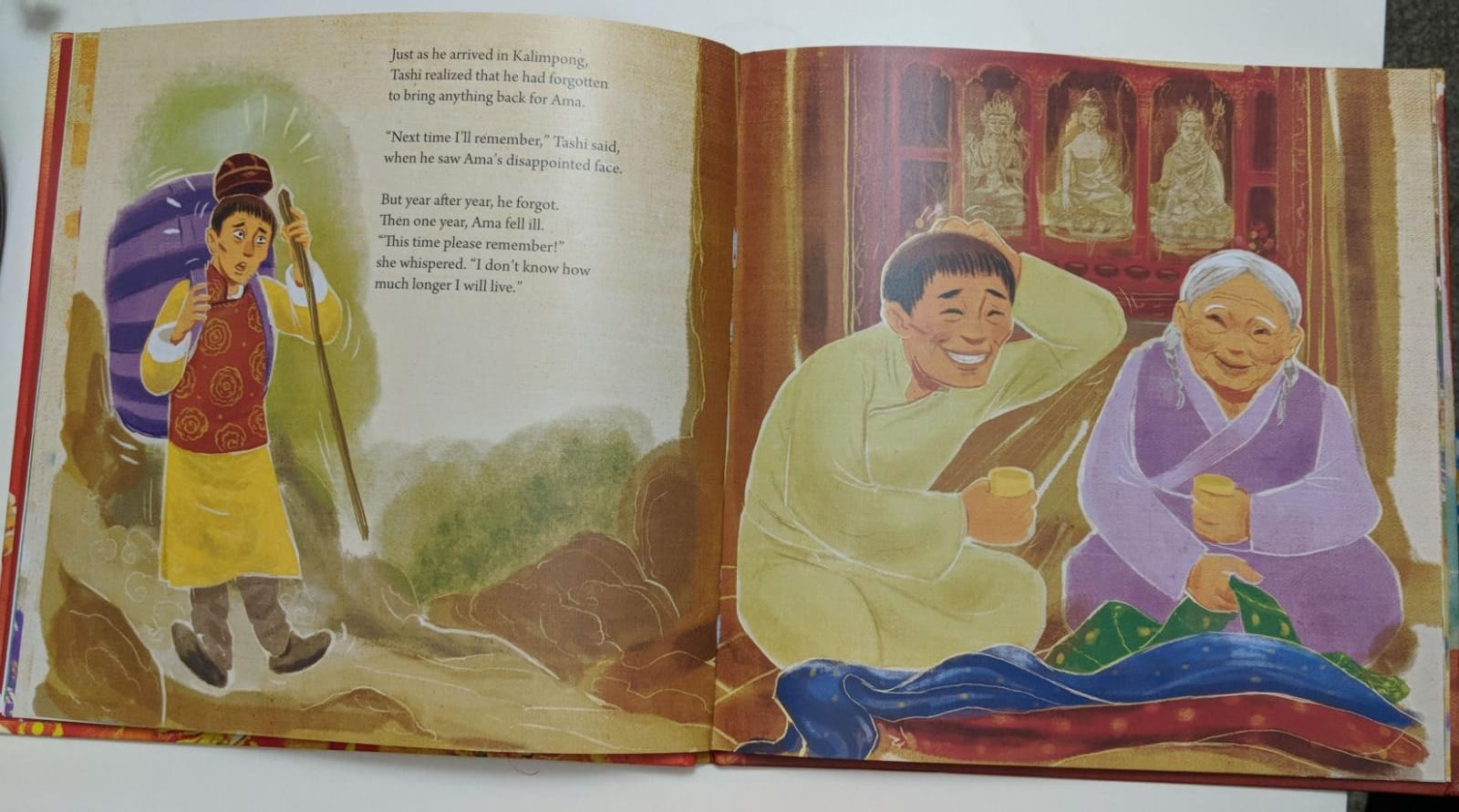 Maria L. Denjongpa, the author of the book has done a great job in bringing positive affirmations even in the instance of wrong deeds, through the act of faith and the power of a pure heart. This book is a great window to the city of Benaras and Buddhism. The illustrations by Chetan Sharma bring people and emotions to life. It is unbelievable that he could create a peephole into the entire city of Benaras with art in just a single page!
Be it the bustling city or the serene landscapes, his strokes just transports us there.

About the author
The Truth About the Tooth is a book penned by Maria L. Denjongpa who grew up in Massachusetts and attended Brown University where she met
her Sikkimese husband. She is one of the founders of Takshe international School in Sikkim, where she's also an English teacher.


About the illustrator
Chetan Sharma is the founder of Animagic India. He has directed and produced two feature-length animated films. His Film Raju & I won
the National Film Award in 2005. He illustrated his first book for Karadi Tales when he was 19! Apart from Filmmaking and illustrations
for books, he also enjoys being a writer, designer, and a voiceover artist.
Liked this review? Subscribe to our weekly Book Love newsletter. You will receive a weekly digest of all the latest children's book titles. We also have book lists, giveaways, latest releases and more!
Subscribe now.