Book Review: The Tree Boy by Srividhya Venkat, Illustrated by Nayantara Surendranath
posted by Shweta Sharan, December 02, 2018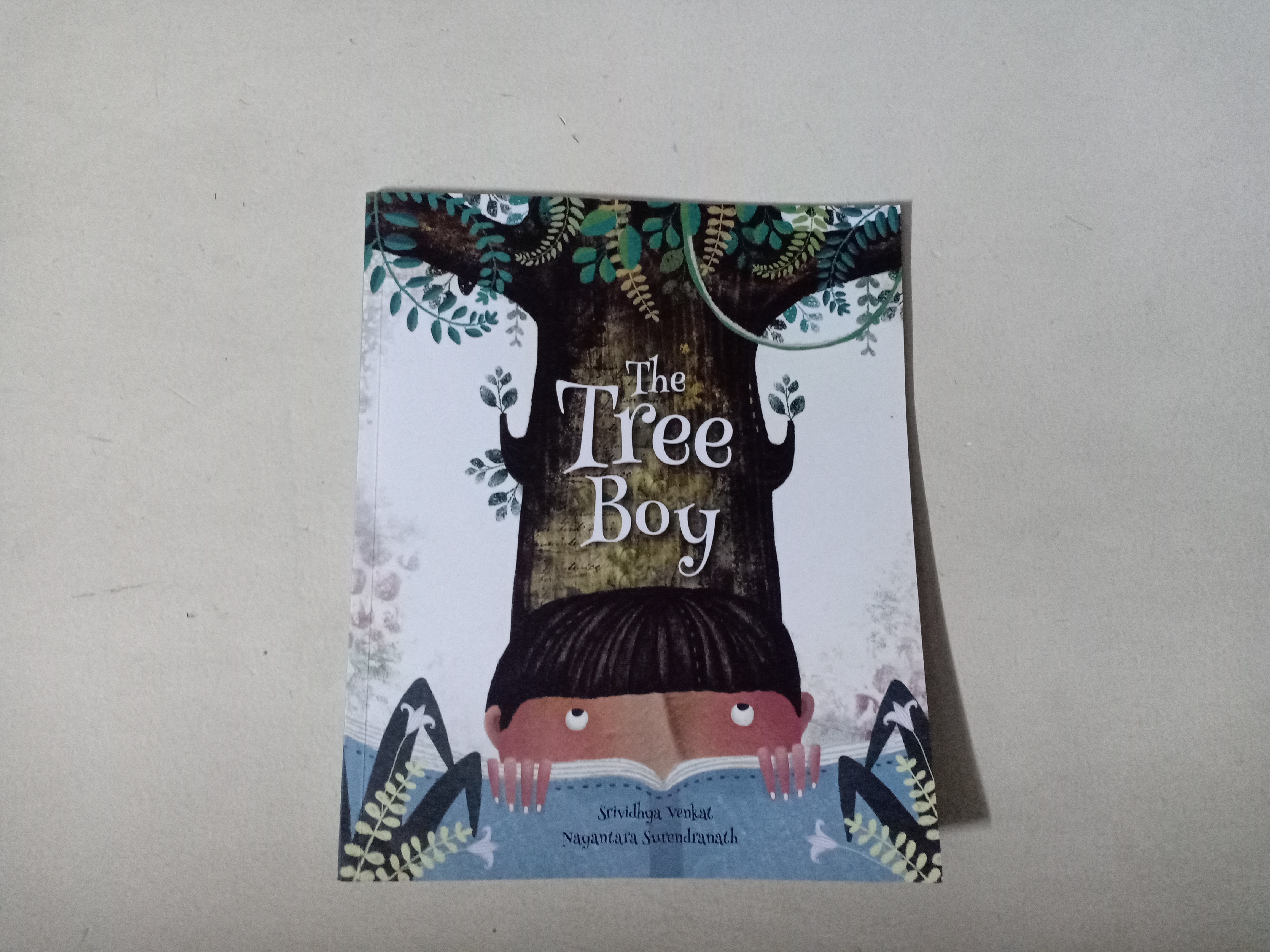 Funny, charming and filled with interesting twists and turns, The Tree Boy by Srividhya Venkat offers something deeper, richer and more exciting for the child with the inquisitive soul.
When my daughter was 5, I tried to introduce her to one of the most popular picture books of our time, The Day the Crayons Quit by Oliver Jeffers. She didn't like it at all. Judging from her reaction, I could make out that there was too much text (glorious text, no doubt) and no narrative point of focus that really caught her fancy. Of course, The Day the Crayons Quit is a fabulous book but she just didn't like it.
However, there was another book she fell head over heels in love with called Frankie the Blankie by Jennifer Sattler. She read two pages and wanted to take it.
The book was very non-linear, unlike the book about the crayons. It was wild, metaphoric, filled with the symbolism of one object (Doris the gorilla's blanket named Frankie, which doubled as an imaginary friend) and filled with some deeper meaning that seemed to speak directly to a little girl. I felt that the book beautifully challenged a child's understanding of a narrative.
I felt the same when we read The Tree Boy. Published by Pickle Yolk Books, it has an interesting plot but it's more than just that. It is different, almost mystical in its appeal, and yet there is fun, and a sense of playfulness. There is longing and there is light.
What it's about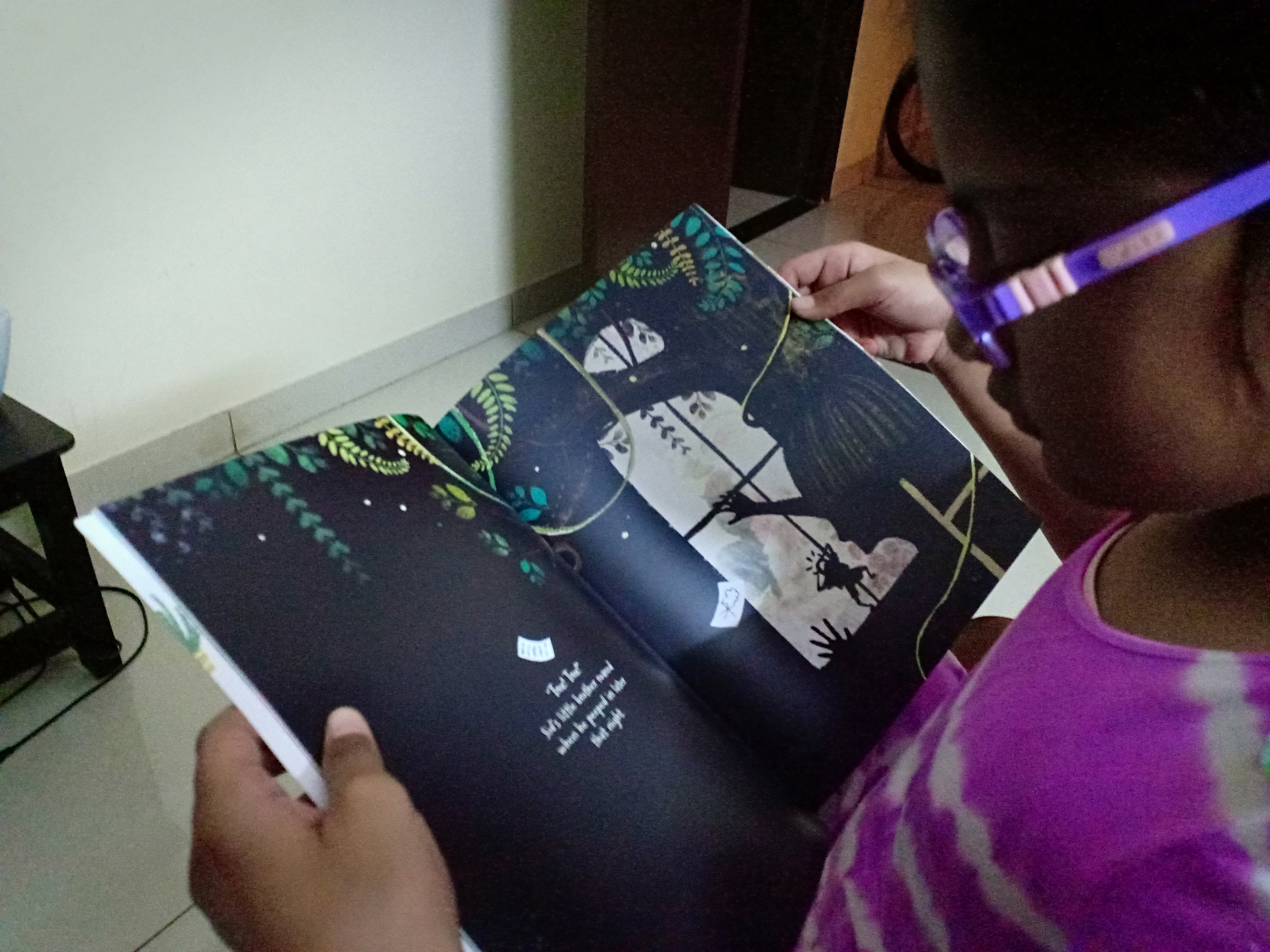 The story is about a boy named Sid who misses saving a goal and his team captain yells at him to stop standing like a brainless tree. Sid realizes that maybe trees are dull and brainless after all. That night, before going to bed, Sid writes in his diary (his only friend, the faithful diary), "Silly tree, I don't ever want to be you." The next day, he finds out that he has sprouted a tree on his head! At first, Sid is shocked and upset. It is also tedious to be a tree. Animals and birds refuse to get out of your hair and your ears are buzzing due to the noise. But slowly, Sid finds that he likes being a tree. Children love and climb him and all creatures love being next to him. He feels less lonely and much happier.

So Sid writes down in his best friend, the diary, that he doesn't mind being a tree after all. He turns back to his old self but then something else happens. You should read the entire book to find out!

What we loved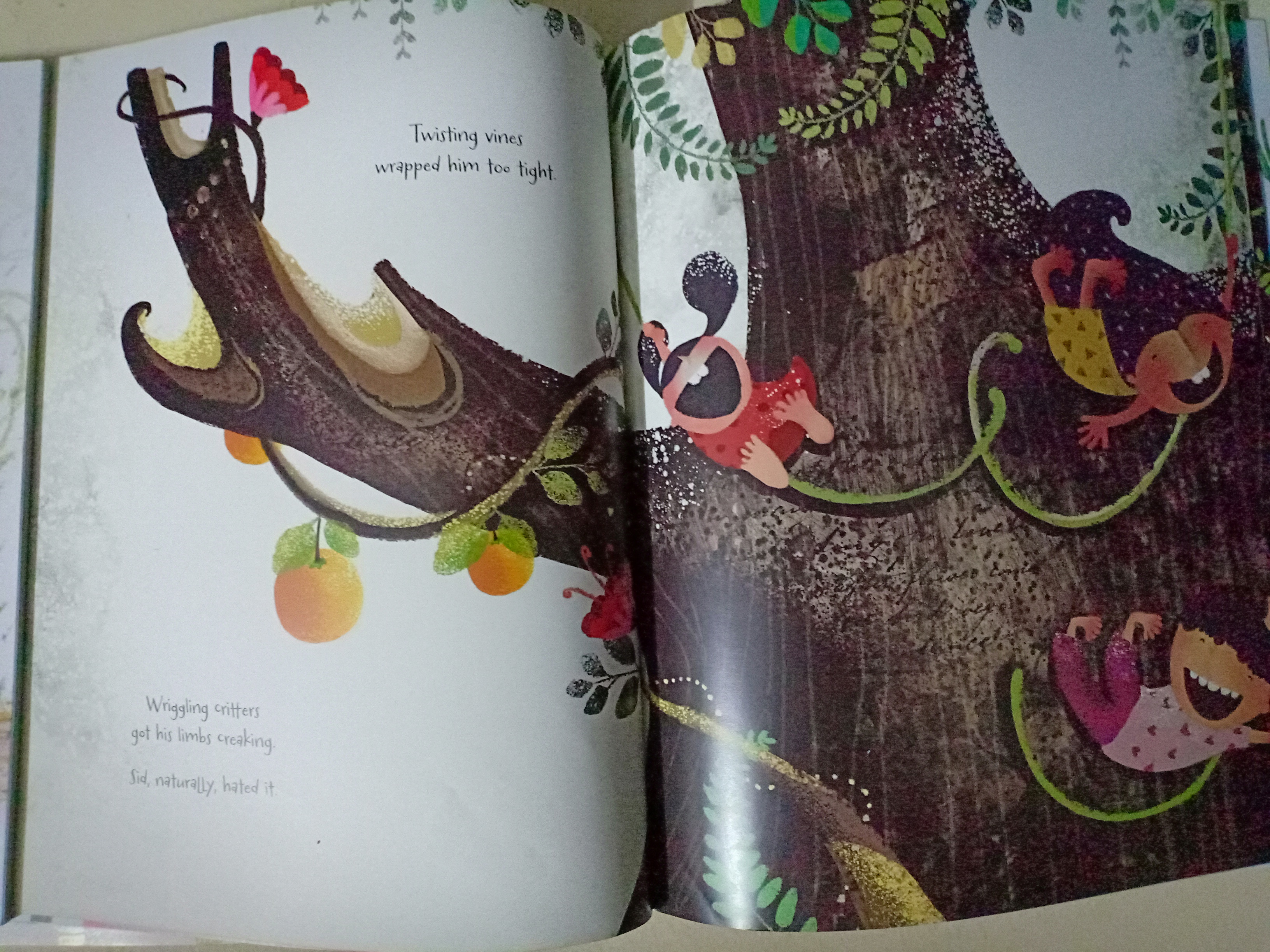 My daughter and I loved that Sid slowly realized that being a tree isn't bad after all. Just because something is moving and appears to be going somewhere doesn't mean it's superior to something that is still. Sid realizes that kids, birds, and animals love him. And he actually isn't lonely when they play on his tree head. We also love that he learned to be happy with himself, in a sense.
The illustrations are stunning and like the narrative, they are layered with interesting details. The illustrations are drawn in the colors of nature -- rich, dark, earthy and vibrant. The way the illustrator imagines Sid's flights of fancy and the more exciting moments in the book are just wonderful!

We love The Tree Boy. It's a book for an inquisitive soul, for children who love poetry, art, and all kinds of literature. And believe me, there are kids who do! The book is about Indian characters and an Indian family but with the illustrations of the trees and the landscape remind us of a foreign country. The beauty of a new place, the feeling of loneliness and the subsequent discovery of kinship -- the illustrations capture these moments brilliantly!
Buy now!