Book Review | Against All Odds by Ramendra Kumar
posted by Vidhya , January 08, 2018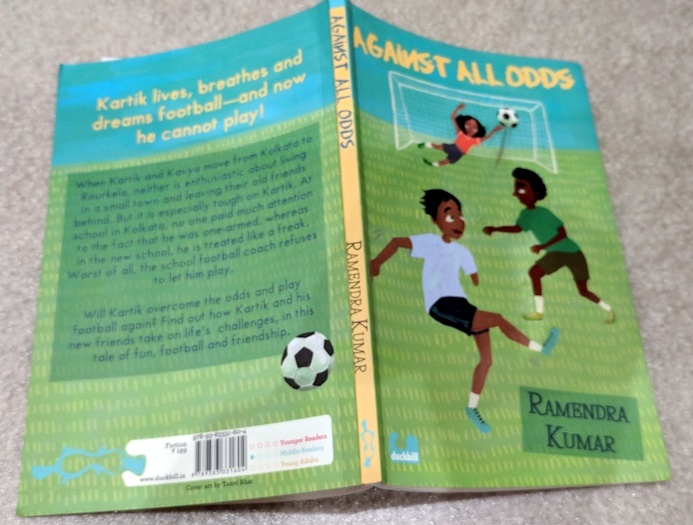 There is nothing called "Impossible". And that's what the book "Against All Odds" is about. It is the latest book by Ramendra Kumar published by Duckbill books. It is a tale of fun, football and of course friendship!
The Plot

Kartik is a simple fun loving boy who lives in a world of football. When Kartik had to move from Kolkata to Rourkela because of his Father's job, things change. No one lets him play football in the steel city, Rourkela because he is one-armed. How he overcomes the odds and play the game again? And that forms the crux of the story.

The author not only talks about the challenges faced by Kartik but also by his friends and Kartik's twin sister, Kavya. The story revolves around how they tackle their obstacles and how they make impossible possible.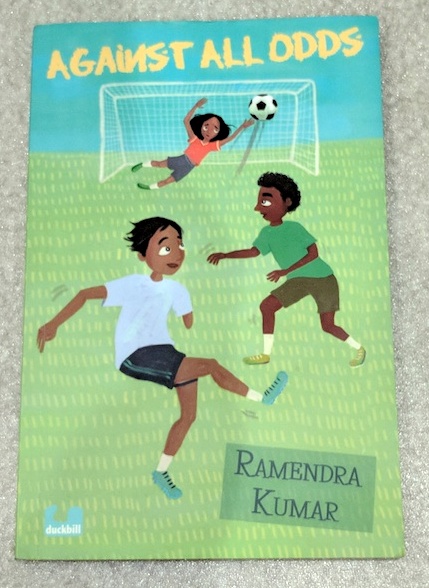 This book is yet another book which you can't put down until you complete it. This time instead of me writing the entire review, I asked my eight-year-old who read the book the very first day to share his thoughts. He shared his favorite part, and here it is. I think I don't need to add any more. :-)
Grab the book today and add it to your home library collection.
My Eight-Year-Olds Favorite Part

My favorite part of this book is when Sunil Chhetri comes to DPS to see how the students play football. I was amazed to read a one-armed boy playing football in front of an Indian professional footballer. If I were Karthik, I would be scared what would happen and also really embarrassed about what other people think of me being one-armed. This part taught me to think high and never care about other people who laugh at my disabilities. Also, this book taught me that mostly there is always a way to figure out problems.

I bet this is what we want the young readers to learn too.
Buy Now