Book Review: Machher Jhol by Richa Jha, Illustrated by Sumanta Dey
posted by Shweta Sharan, December 17, 2018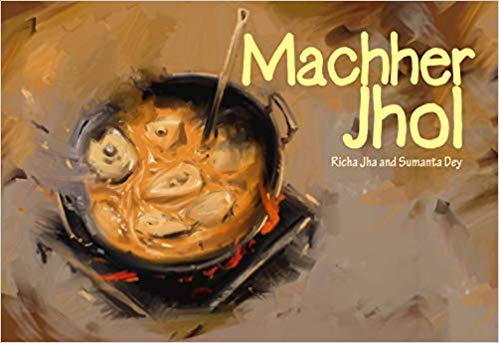 With stunning illustrations that will make your jaw drop and a story that ends with a huge surprise, Machher Jhol brings you all the sights, smells and sounds of Kolkata, even if you have never been there.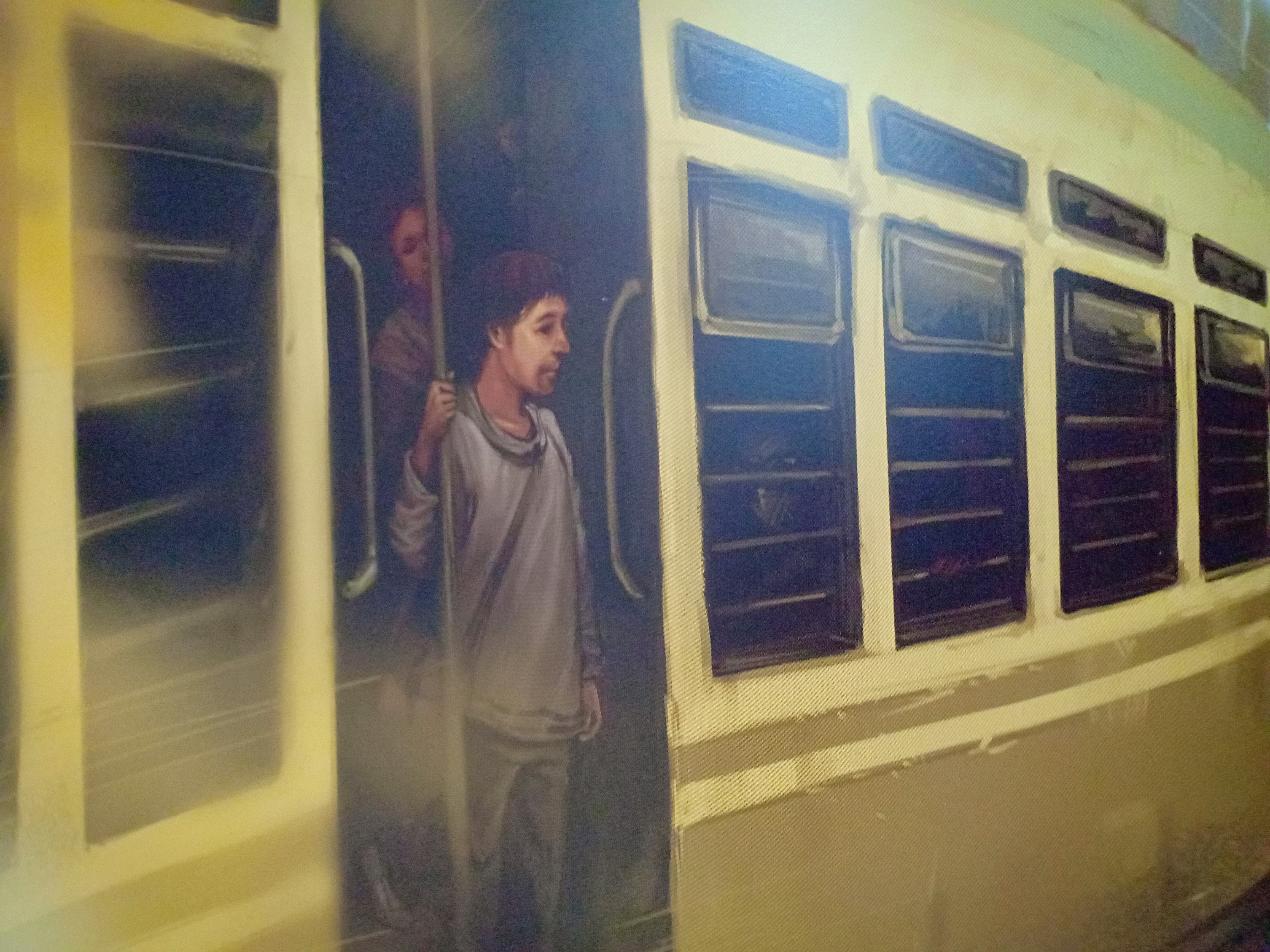 I remember The Polar Express by Chris Van Allsburg and The Arrival by Shaun Tan for their stupendous illustrations. Add Maccher Jhol to that list! Written by Richa Jha and illustrated brilliantly by Sumanta Dey, this book is about a boy named Gopu, whose father (Baba) falls sick and cannot go out of the house. Gopu then decides to take a risk when Baba is sleeping and sneaks out of the house and works his way through the lanes and crowds of Kolkata, all on his own. Where does he want to go? He wants to go to the market to buy fresh fish and then go to his grandmother's house so that he can cook his Baba's favorite fish for him and bring it home to him.
There is only one problem, though, and you don't really know until the end! Gopu is visually impaired.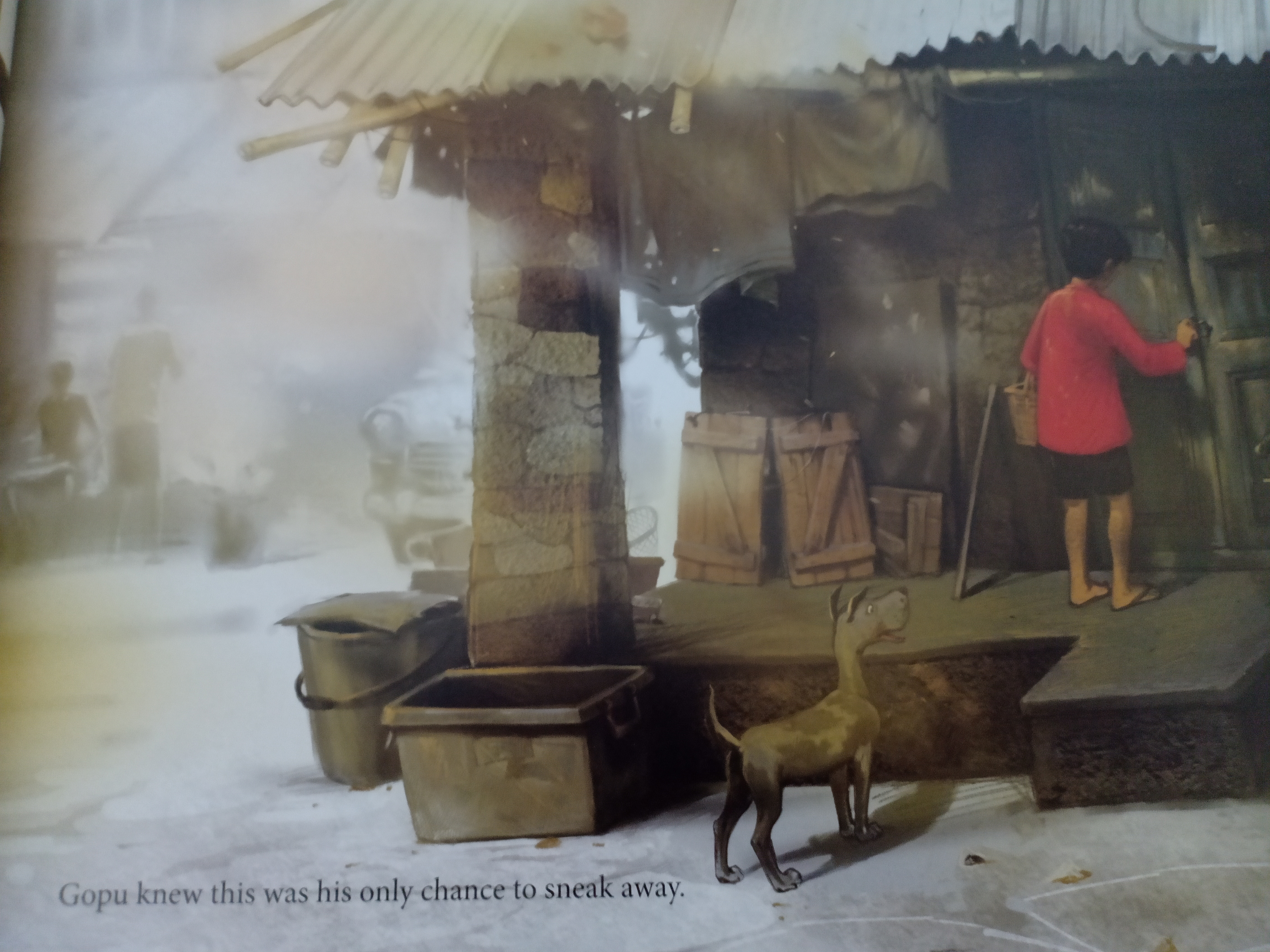 My daughter and I read the book together. She scanned the pages for a long time. The illustrations are just astonishing and they almost move like scenes from a film! Sumanta Dey has illustrated all the parts of Kolkata that are known and loved not just by the city's residents but even by those who just read about the place and haven't visited. The fish markets, the trams, the Pujo pandal, the commotion, rickshaws, and of course, the crowds -- all of these scenes add a sense of urgency and expectation to the story.
Throughout the book, Gopu navigates the city using only his sense of smell and of course, by counting his steps forward. Gopu doesn't like the smell of Kolkata as much as his father does but now it helps him move forward. Though visually impaired, he is seeing the city through his father's eyes. There were small clues that we missed in the middle of the story -- when Gopu sits on the tram and there is a walking stick, but it leans towards another passenger's direction and we mistake it to be his walking stick. It is Pujo time and Gopu can feel the Goddess's idol smiling at him as he walks on by.
When Gopu gets to Dida's house, they cook some delicious Maccher Jhol and Gopu takes it back to Baba. At first, Baba is furious. He is worried sick that his son has ventured out on his own but as soon as he sees the food, his manner softens. He hugs Gopu and is stunned that his son made it so far on his own.
We love the story!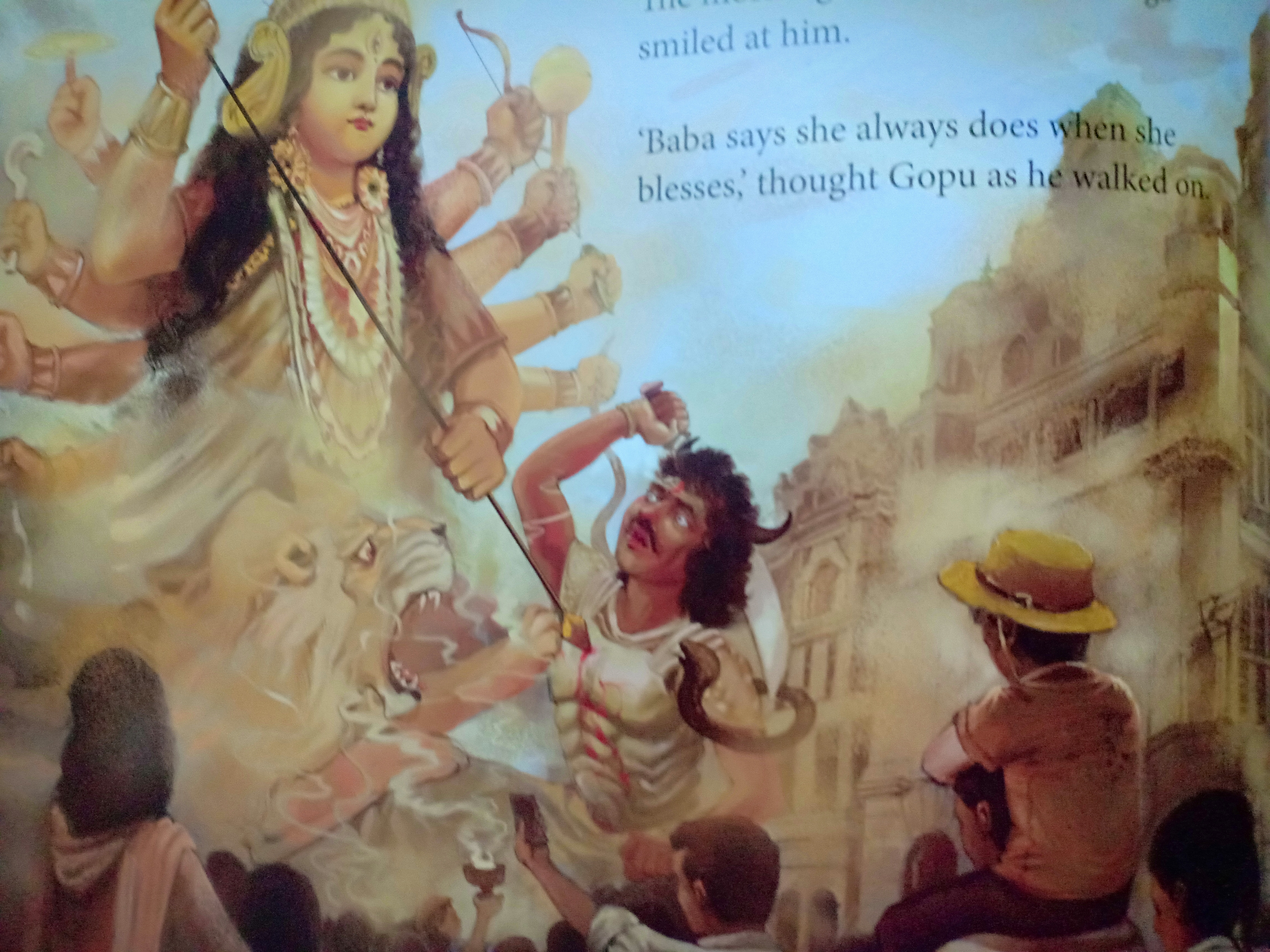 It was a surprise and a delight to share Gopu's journey through Kolkata's smells and sounds. My daughter was fascinated that we can rely on other senses to understand and navigate the world. We love how Richa Jha has brought Kolkata alive for us through her words. I have never been to the city but after reading this book, my daughter and I want to go soon! The descriptions of how Machher Jhol is prepared by Dida, "the mustard was ground into a paste, the red chili seeds spluttered, the fish sizzled in the oil." It is a treat to read such vivid and wonderful descriptions. Be warned though that you will definitely crave a bite of Maccher Jhol after you read the book! The book ends with Baba and Gopu frying their own bhaja and feasting on it. It's interesting to narrate a story from the point of view of a family that seems to be made up of a single father and his son. Such unique narratives really diversify a child's perspective.
The illustrations deserve an award!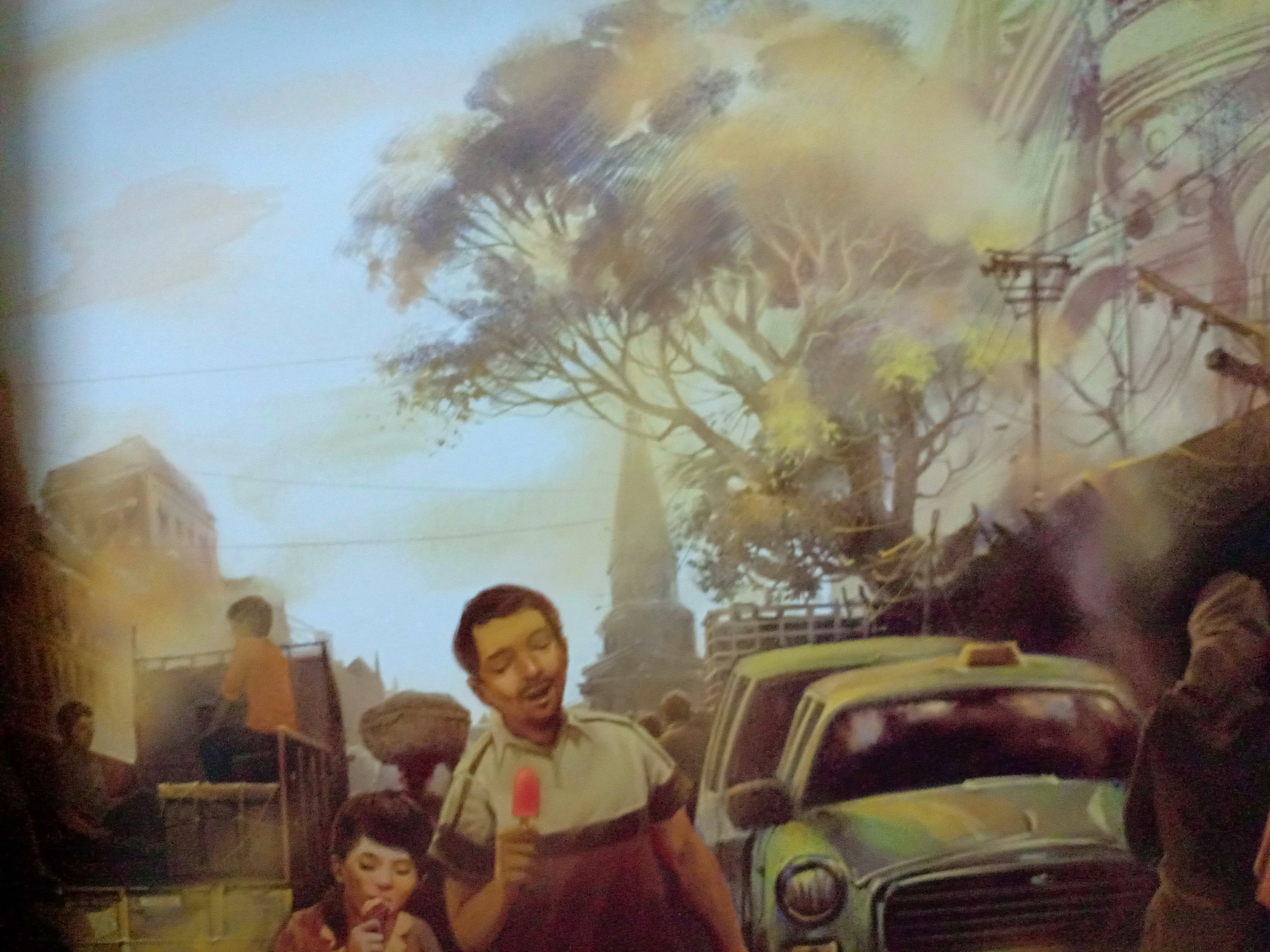 Sumanta Dey's illustrations are astonishing in their beauty, scope, and depth. We love the darker, hazier views of the people and the places as depicted by Dey's brushstrokes. The hot and steaming dabba, the ups and downs of Kolkata's lanes and main roads, the close-up faces of all the neighbors who had been looking for Gopu - every scene is drawn with so much expression and nuance. It is amazing and we really hope Sumanta Dey is nominated for an illustrator's award!
Don't miss the sights and the words in Maccher Jhol. It will astonish and move you in more ways than one.

Buy Now