Great chapter book recommendations for your child!
posted by Shweta Sharan, January 10, 2020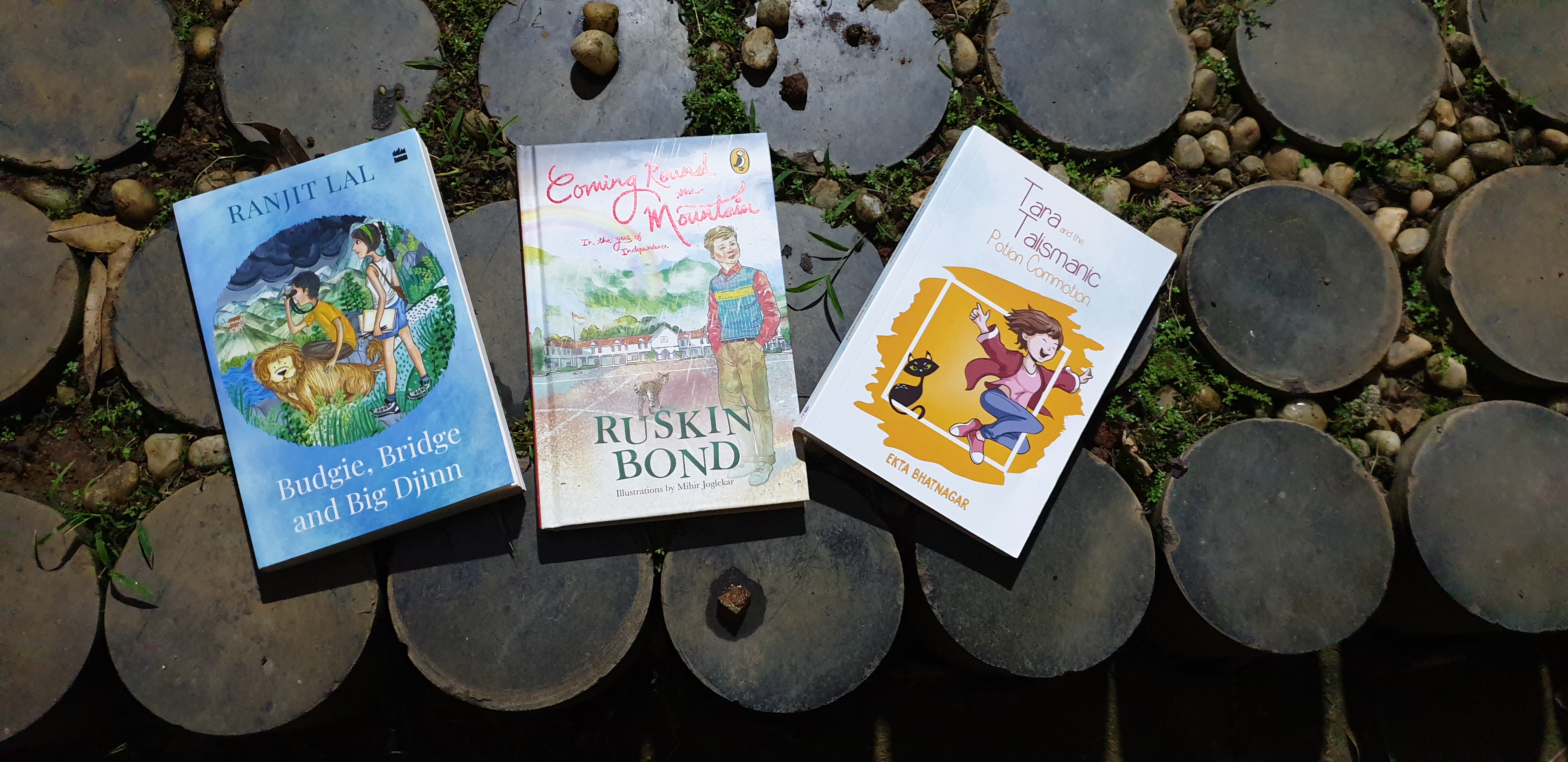 The year 2019 produced some amazing chapter books! Here's what you should read, including a lovely title by Ruskin Bond!

Coming Round the Mountain by Ruskin Bond (Toka's Pick!)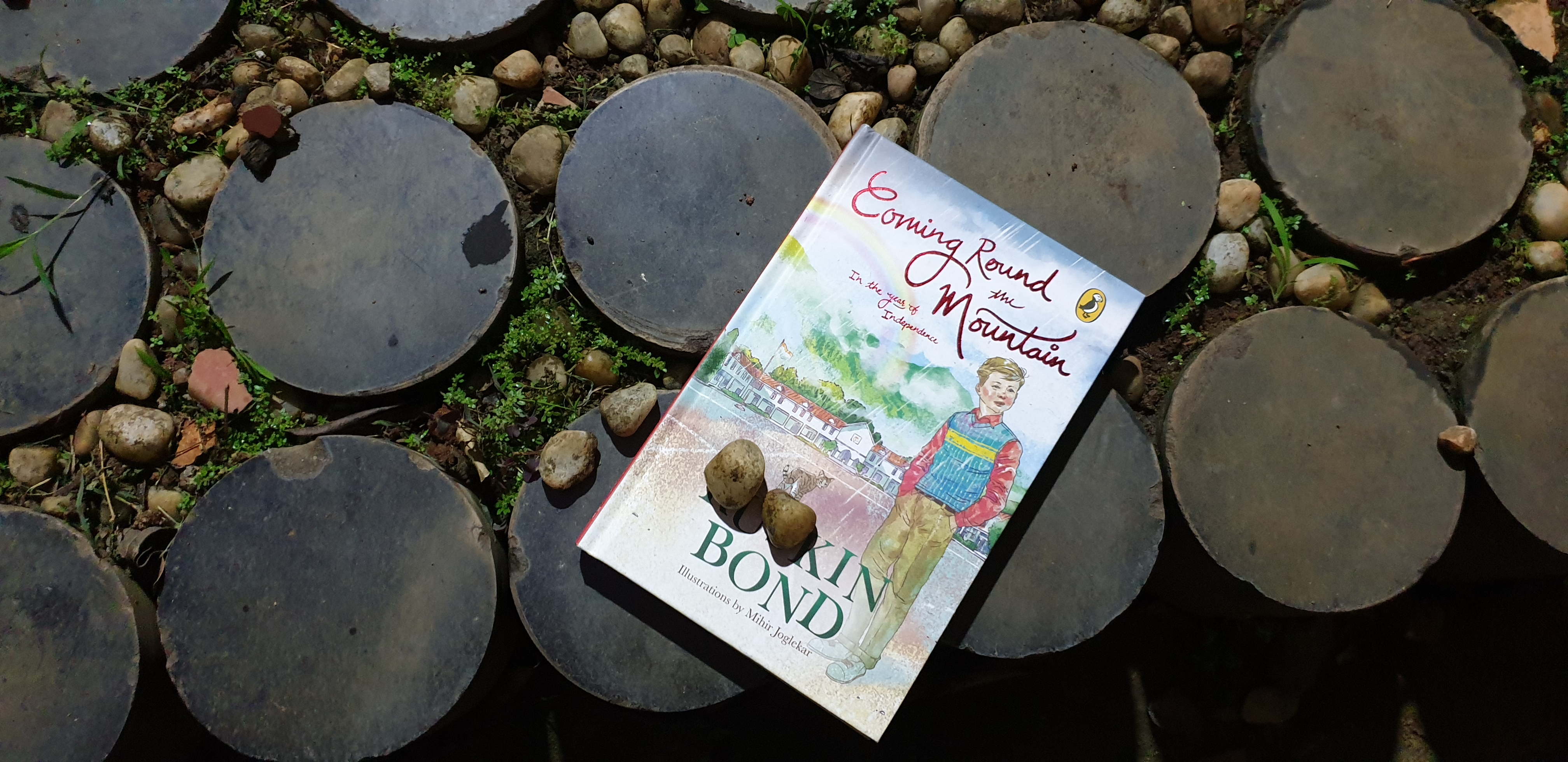 As soon as my daughter picked this book up, she fell in love with it. The production quality is out of this world, right from the quality and the feel of the paper to the cover, the font and of course, the illustrations. This immediately draws you into the book. The last book I loved touching so ardently was the Puffin Modern Classics version of Pippa Longstocking.

This is the third book in Ruskin Bond's short memoirs, after Looking for the Rainbow, and Till the Clouds Roll By. The first book was about Ruskin Bond's adventures as a nine-year-old, with his forty-year-old father who served in the RAF during World War II. The second book dealt with his new life with his mother and stepfather.

Coming Round the Mountain is set during a very memorable year -- the year of India's independence in 1947. The country's freedom and subsequent division saw the author make new friends and lose old ones. The book has lovely scenes from an Indian boarding school life in Dehra Dun -- playing hockey and using the hockey sticks to knock down apples in the headmaster's garden, purchasing Penguin paperbacks for two or three rupees, bicycle rides, movies and members of the opposite sex. Ruskin's friendship with Azhar, Cyrus, and Brian represents a time when bonds ran beyond religious beliefs and differences. Written with nostalgic fervor and engrossing from start to finish, this should be on your child's reading list! It is a great peek into a boy's formative years set in a very definitive year in Indian history.
Buy it now!

Buy it outside India | Buy it in India
Budgie, Bridge and Big Djinn by Ranjit Lal
The market is filled with books about children and their role in saving the environment but Ranjit Lal's Budgie, Bridge and Big Djinn is pretty special. It simply doesn't cram those facts in there but offers an interesting and immersive experience. The book is about Brijesh, Shoma and Shoma's Tibetan Mastiff-German Shepherd Big Djinn, as they embark on a dangerous expedition to save their home near Nainital from the clutches of a rich, greedy and corrupt man who wants to replace their ancestral home with a huge profit-making sporting arena.
In the book, the author's love for natural history, wildlife, birds, and animals really shines through. He was awarded the Zeiss Wildlife Lifetime Conservation Award in 2019. We love how both Brijesh and Shoma are outspoken, independent thinkers and it is great to see them both move beyond their past difficulties. Shoma's parents are divorced. Brijesh lost his mother to cancer and his father is an abusive alcoholic but with the help of Shoma's naani, Brijesh is set for a better future. The book is cheerful, breezy and packed with lovely information and descriptions of wildlife and sceneries. Go for it!
Buy it now!

Buy it outside India | Buy it in India
Tara and the Talismanic Potion Commotion by Ekta Bhatnagar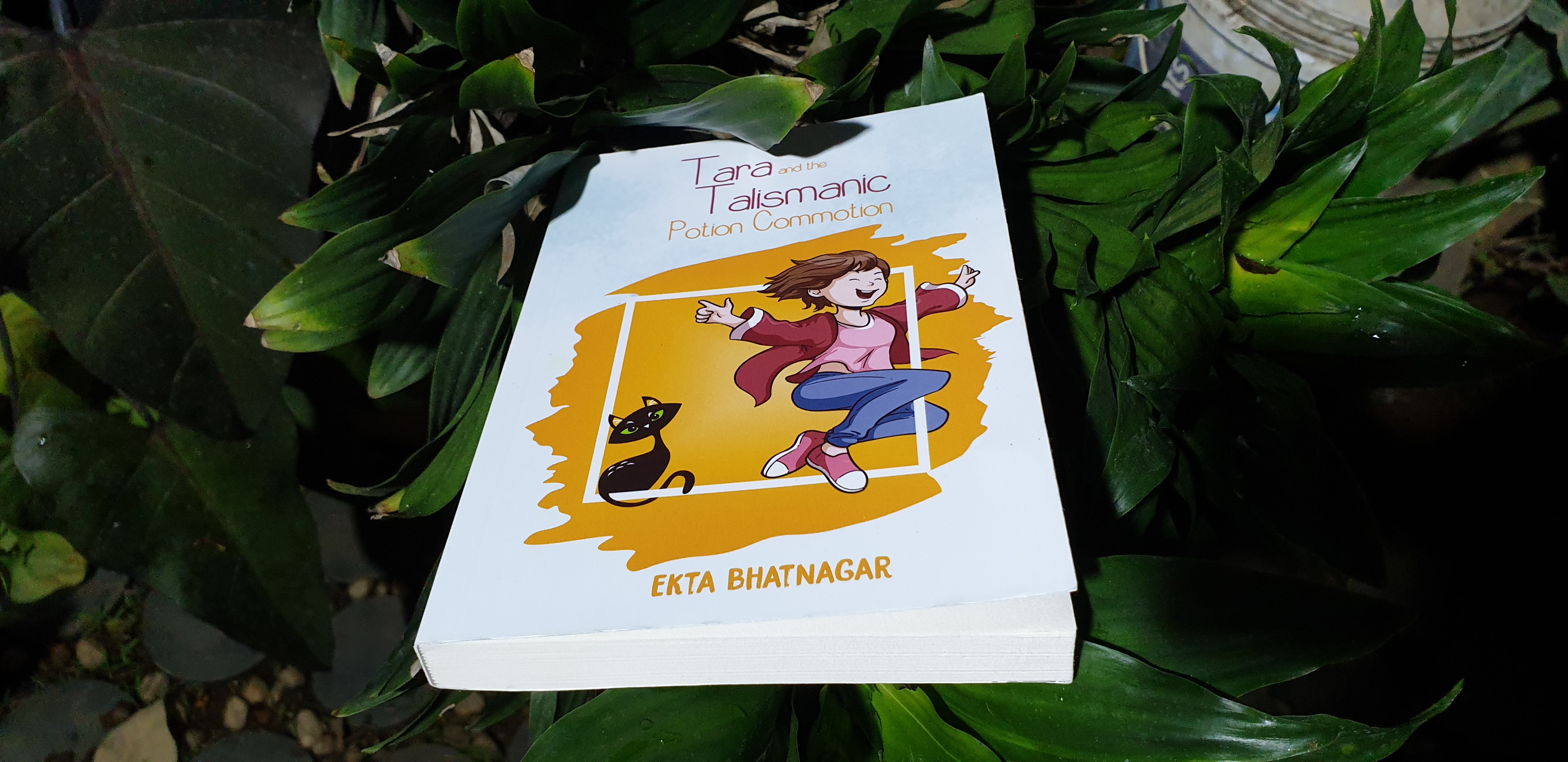 The book follows eleven-year-old Tara who is bored during summer vacation but stumbles upon an exciting adventure when she meets Mrs. Sullivan, who is actually a witch. Tara is one of the few people who can converse with Mrs. Sullivan's cat, Mystique. It turns out that every budding witch, like Tara, has an underlying ability or two and one of her quests is to find out a lost talisman.
Ekta Bhatnagar's book is a breezy ride that children will enjoy. The author gets into the shoes of this particular eleven-year-old, a regular girl who enjoys the simple things in life. The plot has its twists and turns, as well as elements of fantasy, humor, and intrigue.

Buy it now!

Buy it in India