Black Eyed Peas Vada / Fritters | Toka Chef Recipe
posted by Vidhya , January 04, 2018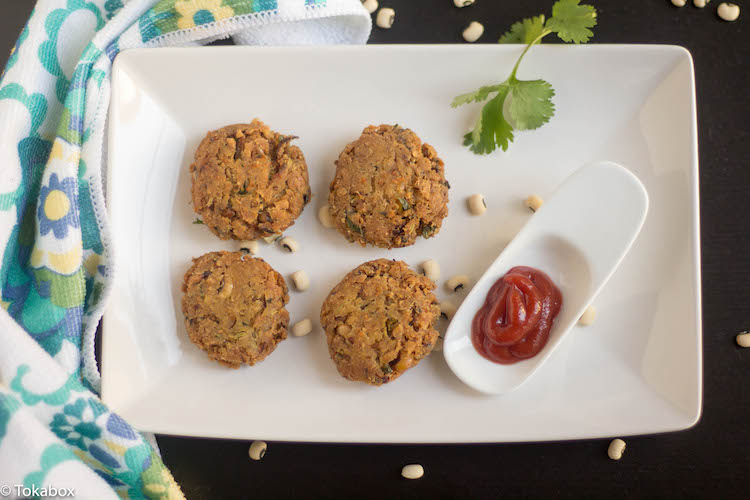 Here comes our first Toka chef recipe of the year - Black Eyed Peas Vada / Fritters. These crispy fritters are prepared with cooked black-eyed peas, onion, cilantro, mild spices and with the hint of fennel seeds. Do you know in the Southern United States, eating black-eyed peas on New Year's Day is thought to bring prosperity in the new year? So we decided to try something with black eyed peas too.

Soups are always perfect for sneaking in veggies, beans, and also for introducing new ingredients to kids. But with Sankranti festival coming up, I decided to try vada instead of soup. Like soup, fried goodies are always another option for sneaking in veggies and beans. I know it's not still recommended but once in a while indulgence should be ok right?


Toka Chef Moment:

And this is a super simple recipe with loads of fun steps like mashing, mixing and shaping the vadas. Rice flour forms a primary binding agent in this vada recipe, and you can talk about different binding agents used in cooking and how it brings all the loose-ingredients together with your kids.

The little ones can always mash and squeeze the cooked beans and feel the texture. Once cooked, you can see the outer layer of black-eyed peas and you talk about the bean seed embryo as well. See, how these simple recipes help us discuss the science in fun ways.

Without any further ado here is the recipe,

Ingredients:


Black Eyed Peas - 1/2 cup
Rice Flour - 3 tbsps + as required
Turmeric Powder - 1/4 tsp


Procedure:
Parental Steps:


Wash and soak the black eyed peas in water for at least 30 minutes.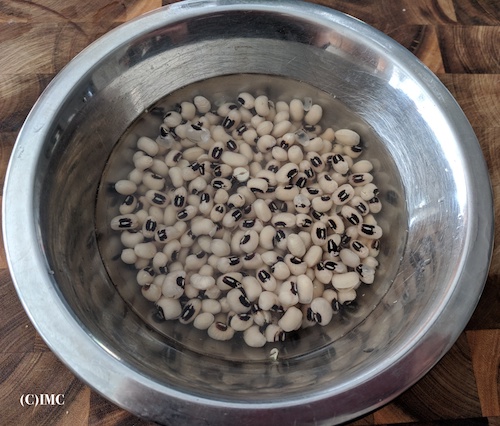 Pressure cook for three whistles by adding 1 cup of water.
Let the pressure release naturally and drain the water and let the black-eyed pea cool completely.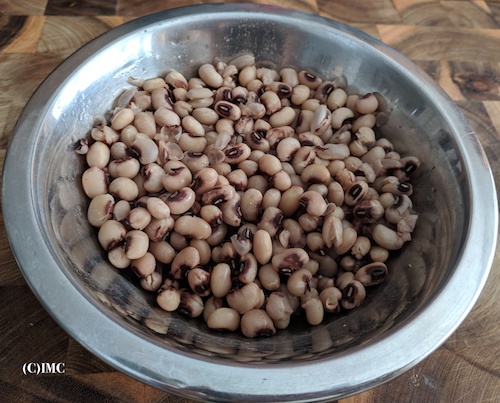 Chop the onion, cilantro, and green chilies finely.


Child Steps:



Let your child mash cooked peas with a masher nicely. Instead of a masher, you/child can mash the peas nicely with hands also.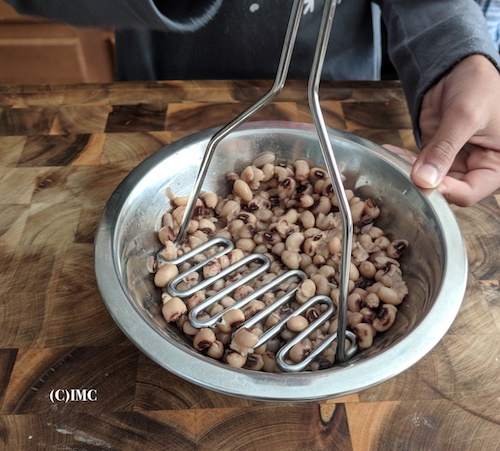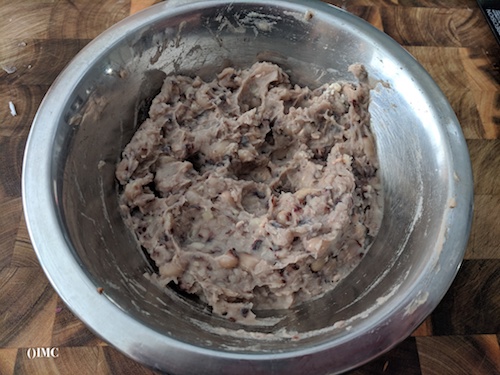 Then help your child add all the other ingredients - Fennel seeds, green chilies, salt, turmeric powder, rice flour, cilantro, onion.
Let your child mix all the ingredients.


Notes: Instead of green chilies, you can use black pepper or red chili powder.

Parental Steps:


Make sure the vada mix is thick and without too much of moisture content. It should be like chapati dough. So add rice flour as required and form the dough.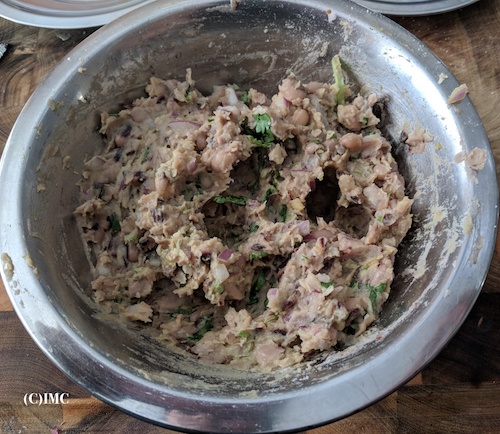 Notes: If the water has too much of moisture, the vada will not hold its shape while frying and also it will absorb too much oil and become greasy.

Child Steps:


Let your child pinch a small lemon sized dough and shape it into a little ball and then let them press it like below.


Parental Steps:


Heat oil for frying and once the oil is hot, slowly drop the vadas and fry the vadas. You can fry up to three vadas at a time.
Make sure you are frying over medium heat and this ensures even cooking of the vada.
After 45 secs slowly flip them and cook until the bubble sound ceases or until the vada browns up.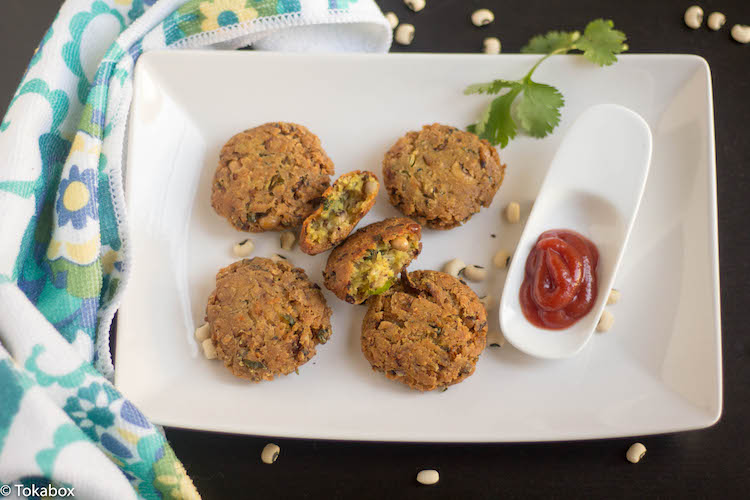 That's it. Yummy black-eyed peas vadas are ready. Serve hot with chutney or ketchup.
Toka Yum Moment:

The kiddo was relishing this with the ketchup, and he started asking when I will be making this again! What else I need?