Toka Chef Recipe: Baked Baati Churma, A Rajasthani Special
posted by Preethi Chandrasekhar, July 06, 2017
We are exploring the tigers of Ranthambore, Rajasthan this month at Toka Box. So we decided to explore the royal food of Rajasthan too. :-)

So, here comes the Baked Baati Churma recipe which is a famous Rajasthani delicacy. Baati is nothing but baked wheat rolls, and churma is the crushed baati which is served with ghee and jaggery. Baati Churma a perfect kid's friendly recipe.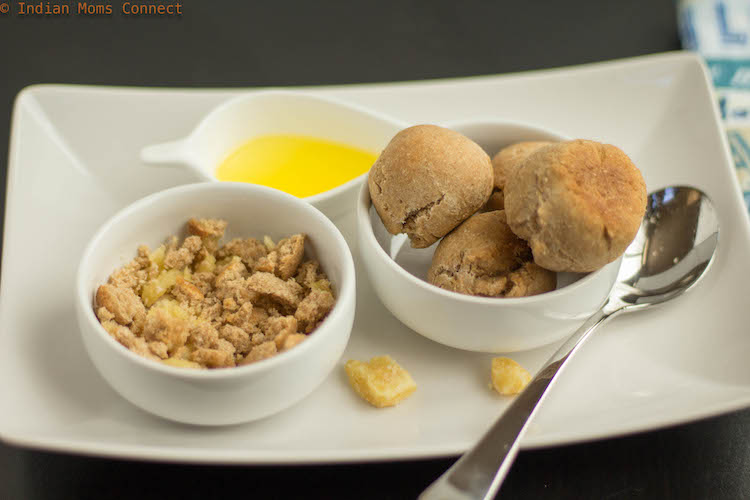 Last month, I posted Mixed Zucchini Dal as part of the Thali. It's not the authentic Panch mel dal from Rajasthan but quite similar to that. This baati, the baked wheat rolls can be served along with the dal or like the churma which I am going to share now.
Food Texture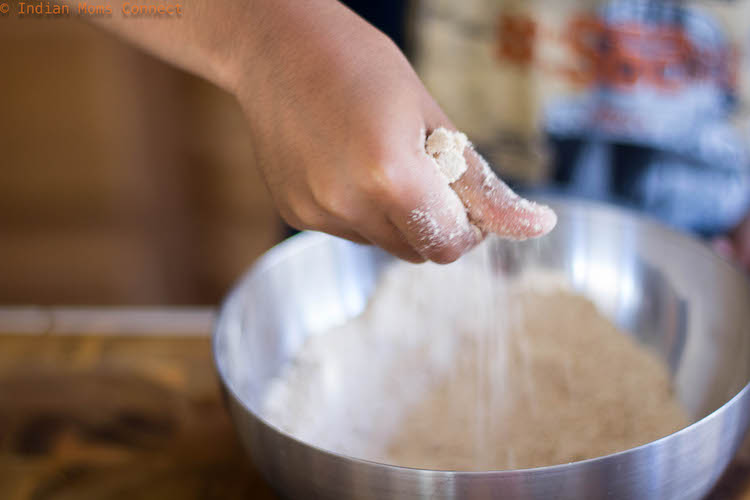 For this recipe, I used both wheat flour and semolina or sooji which makes it perfect for Toka Juniors to learn about food texture. Let the kids mix and knead and shape the rolls. You can teach them the difference between subtle texture and coarse texture. And for the Toka Explorers, along with texture, you can show them the difference between ghee and butter and the process of extracting ghee from butter.
What is Ghee?

Ghee = Butter - (milk solids + water) . We derive ghee from butter by heating until the milk solids are browned, and all moisture is evaporated.

Let's get back to the cooking process. Here is the simple recipe for preparing the baati with your child,
Ingredients
For the Baati
Whole Wheat Flour - 1 cup
For the Churma
Ghee as needed, at least 1 tbsp for each baati
Jaggery as needed, at least 2 tbsps for each baati
Procedure
Preparing the Baati
Parent Step:

Melt 3 tbsps of ghee and set aside. Preheat the oven to 350 deg Fahrenheit.
Child and Parent Step:

In a wide bowl, help your child add all the ingredients, except milk.
Child Step:

Let your kid mix the ingredients. Let them feel the texture of the flour and rava.

Parent Step:

Slowly add the milk, and help your child knead the dough. Make sure the dough is firm and let it sit for 5 minutes.

Parent Step:

Meanwhile, line a baking tray with parchment paper or aluminum foil and grease it with a little oil.
Child and Parent Step:

Divide the dough into equal portions and roll them into balls. The rolled balls don't need to smooth as we do for roti and poori.
Child

Step:

Let your child place these balls on the baking tray.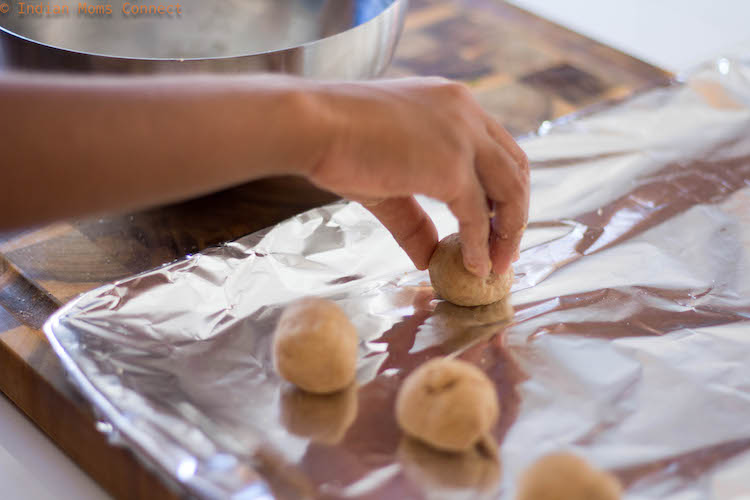 Parent Step:

Place the baking tray in the preheated oven and bake for 12 minutes. After 12 minutes, carefully flip the baatis and bake again for about 12 minutes.


You can serve this baati with Zucchini dal and ghee or prepare churma like below.
Preparing the Churma:

Parent Step

: Grate the jaggery if needed
Child Step

: Once the baatis are cool enough, let your child break the baati into small pieces.
Let them add the jaggery and ghee.


Mix well and enjoy!!!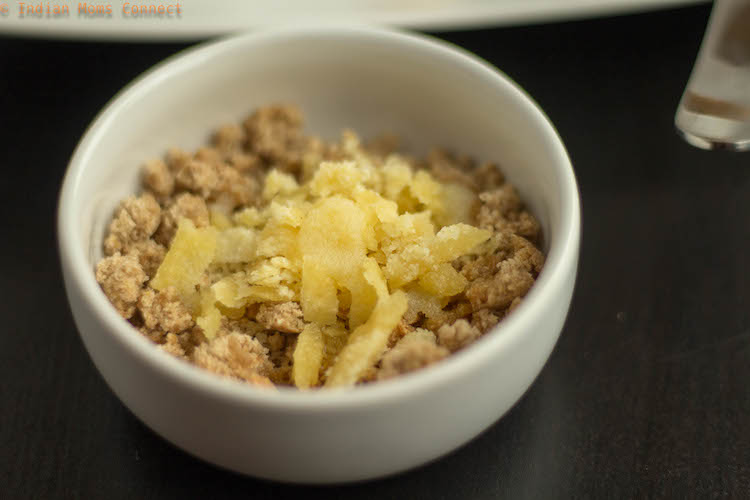 Toka Chef Moment

Kiddo asked me this interesting question, why do we need to roll them into balls and bake and then again break them into pieces? Why can't we just crumble the dough and bake? Hmmm, what do you think?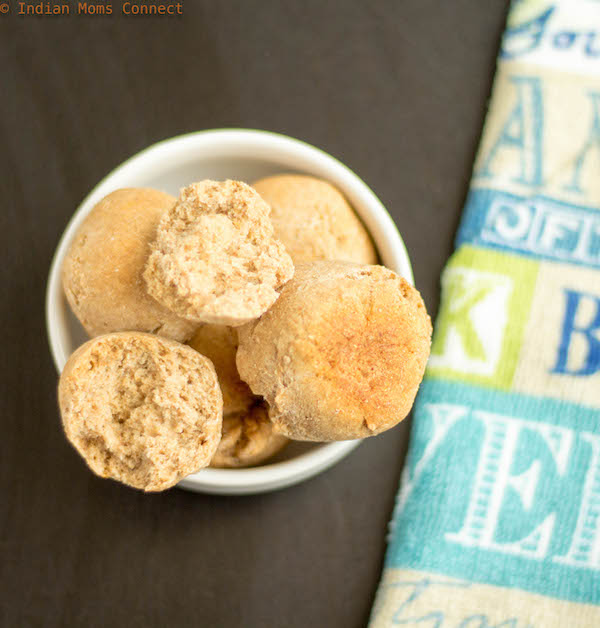 Toka Yum Moment

Ghee, jaggery, and baati - no way it can go wrong. :-) We enjoyed Baati Churma as a snack and for our breakfast too.