American Vegetables in Indian Food: We Give You 6 Recipes!
posted by Toka Box Editorial Team , October 24, 2018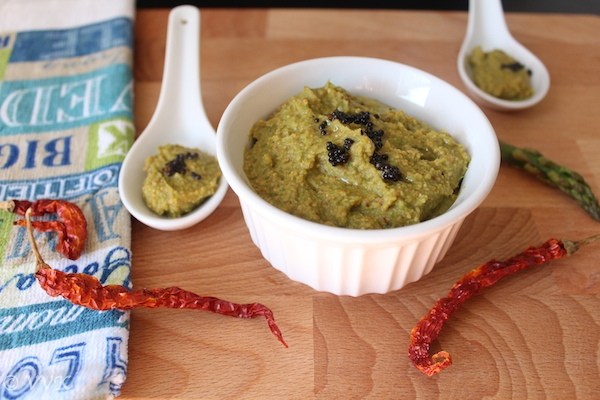 Add some American vegetables to your Indian food and see how beautifully two cultures merge to form a fabulous dish! Leeks, endives, and more - be adventurous in your food and introduce your child to world flavors in an Indian dish!
1. Leeks Sambar
Leeks sambar is yet another a simple sambar recipe prepared with leeks and homemade sambar powder. Instead of grinding the coconut, I sautéed it along with leeks to enhance the flavor. This is a perfect side for rice and also for tiffin like idly and dosa.
Leeks are vegetables that belong to the garlic and onion family. It is basically a larger version of green onions.
Even though it has lots of Folate, Vitamin K and Vitamin B, I guess because of its relatively localized availability, it didn't reach the mass like onions and garlic and became a regional vegetable. It cannot be eaten raw like onions and garlic but once cooked, it has a mild onion flavor with a slight hint of sweetness. It perfectly fits in sambar and is a great onion replacement.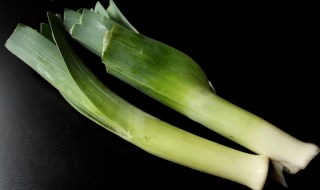 How To Use Leeks
Buy leeks which have dark green leaves with a white bottom. Yellow ones are not that good. Basically, like green onion, we use only the white and pale green part.
Chop the top layered part and wash them well in cold water.
Remove the bottom edge too.
Then either chop them length-wise or in rounds.
For this sambar, I chopped them in rounds.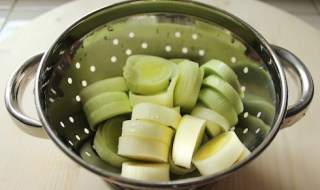 Recipe
Now coming to sambar, usually we grind coconut or use coconut milk in sambar. But in this version, I just sauteed it along with leeks and it turned to really good.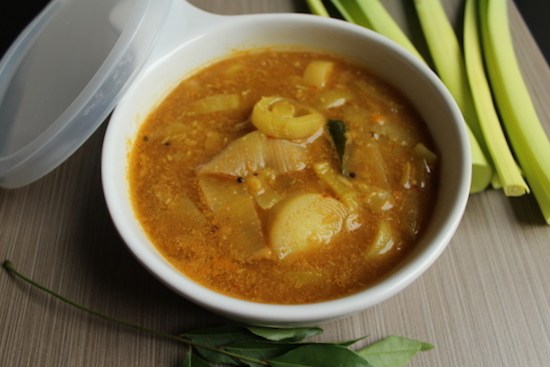 Ingredients
Leeks – 2 cups
Sambar podi/powder – 1 tbsp heaped approximately 1.25 tbsps
Toor dhal – 1/4 cup
Turmeric powder – 1 tsp
Coconut – 2 tbsps
Tamarind paste – 1 tbsp (leveled) or 1 small gooseberry size
Water – as needed
Salt – 2 tsps
Rice flour – 2 tsps
Chopped Cilantro – for garnishing
For tempering:
Oil – 2 tsps
Mustard Seeds – 1 tsp
Methi Seeds – 1 tsp
Hing – ¼ tsp
Curry leaves – 1 strand
Prep work:
If you are using tamarind, soak the tamarind in lukewarm water for about 30 minutes and extract 1 cup of juice. If you are using paste, mix 1 tbsp of tamarind paste in 1 cup of water and set aside.
Pressure cook ¼ cup of toor dal with 2 cups of water and once it is cooled down mash it well and set aside.
Mix the sambar podi in 1 cup of water and set aside. Mixing with water and adding ensures that there are no lumps.
Clean and chop the leeks as mentioned above.
Steps:
Heat the pan or kadai and add oil.
Once the oil is hot, add the mustard seeds and methi seeds and hing.
As they start to splutter add the curry leaves and chopped leeks.
Sauté for about 3 to 4 minutes.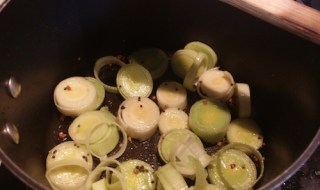 Now add the 2 tbsps of grated coconut and mix well. Sauté for a minute and then add the tamarind water/extract.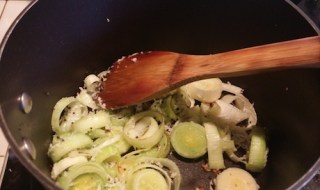 Add salt and mix well. Let it simmer for about 5 minutes.
Then add the sambar powder mixed water and mix well. Let it simmer for about 3 to 4 minutes.
Add the mashed toor dal mix and add 1 cup of water depending upon the consistency.
Bring it to a boil and check for salt at this stage. If you need thick consistency, mix 2 tsps of rice flour in 2 tbsps of water and add it to the sambar and bring it to boil. If you need thin consistency, add more water and bring it to a boil.
As it starts to boil, turn off the heat. Garnish it with cilantro and serve hot with rice or any tiffin items.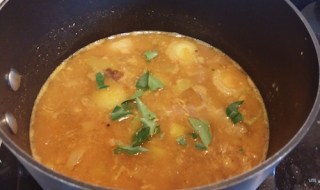 Notes:
Grated coconut is completely optional. But it adds nice flavor and texture.
You can add veggies of your choice.
A small piece of jaggery can be added. As I didn't add too much spice, I skipped the jaggery this time.
Also while tempering you can add a couple of red chilies.
Image credits: Vidhya
2. Endive and Chickpea Curry With an Indian Twist!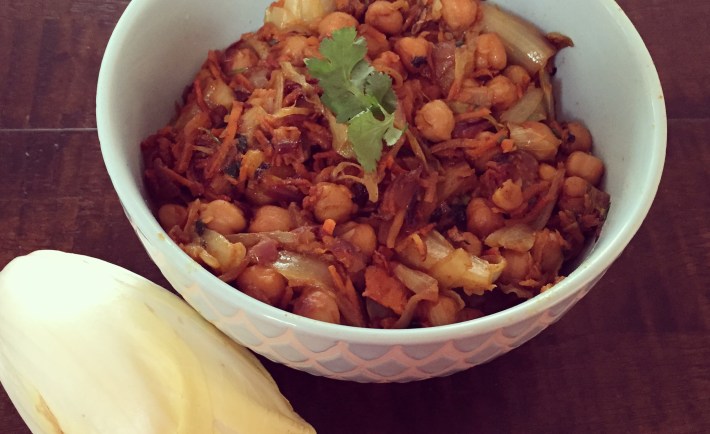 Endives were something I had frankly never seen till it came in my farm box. When I googled for what to make with it, all the recipes were for eating them raw. Endive boats filled with something or the other. Now for a regular weeknight dinner, endive boats and stuff are too fancy for our family and we did not have a dinner party planned anytime soon. So this is the recipe that I came up with to use it up. We loved it! The Endives are sweet like cabbage with a hint of bitterness when cooked, nicely offset by the shredded carrots in the recipe.
Looking for Endives? Trader Joe's has a 3-pack.
Ingredients:
2 Endives
1 can of chickpeas
3/4 shredded carrots
1 tbsp Avocado Oil
2 Garlic Pods
Half an Onion
Less than a handful of Cilantro
1 tbsp of Pav Bhaji Masala
1/2 tsp of Cayenne Pepper
Steps:
Heat a pan with Avocado oil. Toss in Garlic and Onion and let them roast.
Cut the Endives length-wise and toss them in as well. Cook everything until translucent
Open and wash a can of Chickpeas. Toss them in as well, I usually don't use the brine that it was in.
Add shredded carrots
Add Pav Bhaji Masala and Cayenne Pepper.
Cook till everything blends together
Serve with Naan or Farro.
Perfect with some White wine and some House of Cards binge-watching!
Image credits: Preethi