A stunning little board book on Ganesha!
posted by Shweta Sharan, September 07, 2019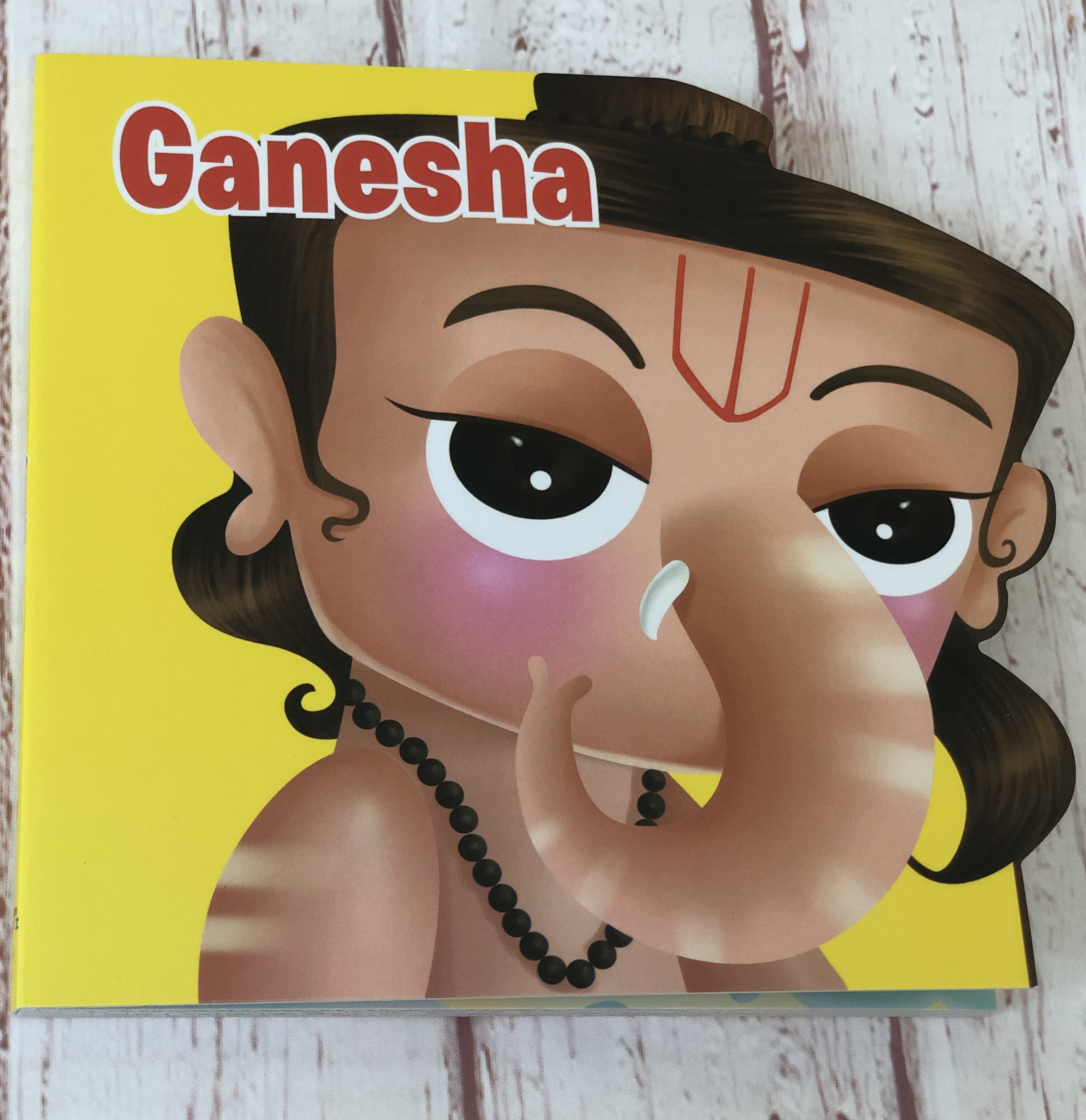 This beautiful and colorful little board book on Ganesha tells your babies all about the elephant-headed god whom they consider their best friend!
It is 2019 and I envy South Asian mums. My daughter is 9 now and when I was a young mother, we had very few board books set in India or even about South Asians. Today, there are lots of board books for babies! Our board books are bestsellers and always sell out fast on Toka Shop. I am grateful that Toka Box takes so much care and effort to curate the best books, ones that are not just representative children's literature but books that matter and build a child's heart, mind, and soul.
We love Ganesha!
Ganesha published by Om Kidz is everything you need in a board book. It is very colorful to behold. It is fabulous to hold and touch. The illustrations of Ganesha, Parvati, Shiva, Karthik/Muruga, and of course my personal favorite, Mooshik, are simply resplendent. Have a bad day or problems? Fear not! Ganesha is here to cheer you up!
This board book doesn't have a story but introduces us to Ganesha, his traits and his life. Each page contains a simple but beautiful fact about Ganesha -- he rides a mouse. He has a huge belly. He has only one tusk, and the reason for this is very interesting! Parents can expand on these little stories for their children. Storytelling builds powerful language skills in children. Our parents and grandparents told us these stories as kids. Pass them on to your little ones too!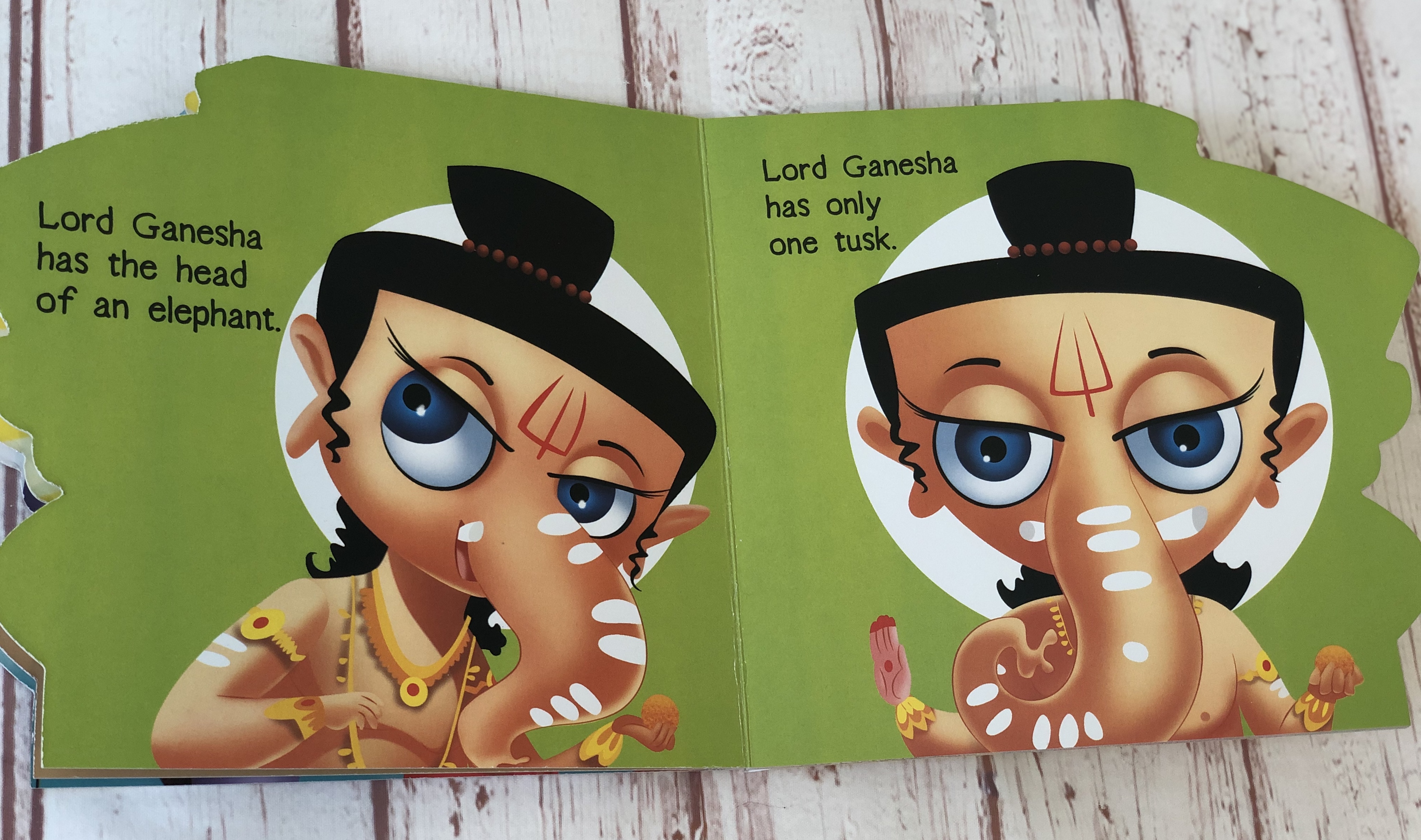 Today, when we ask kids what Amazon is and they think of the delivery service instead of the rainforest, we need to establish important cultural pegs in their life. Sure, they can be citizens of the world, but having an anchor in their culture and identity means that they have something that truly their own. They can be millennials and still harbor values, no matter where their journey takes them. And having Ganesha on that journey is pretty wonderful!
Our parents and grandparents told us these stories as kids. Pass them on to your little ones too!
We have a surprise for you!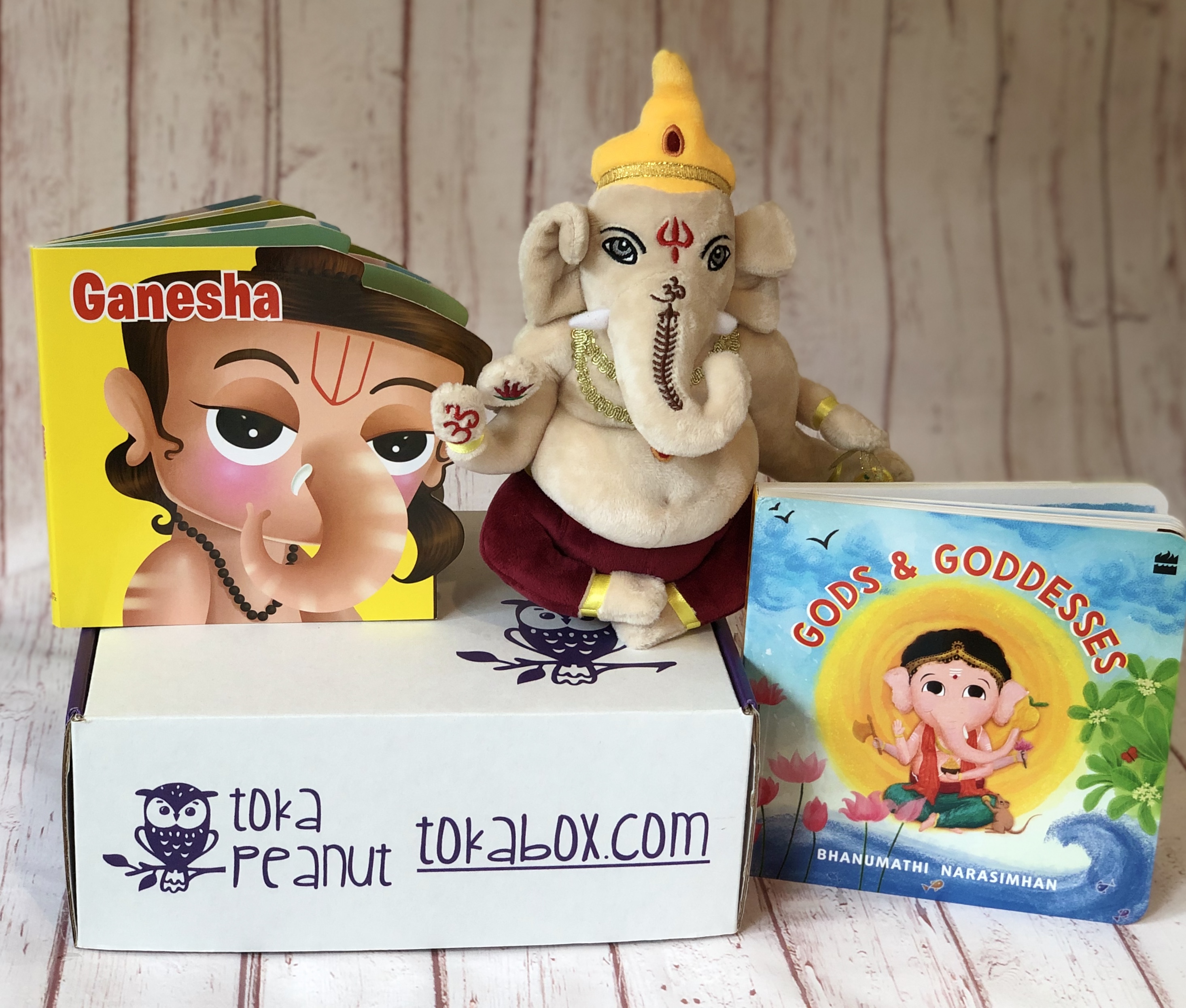 Ganesha is our Peanut Pick for September! This is Ganesha's month, after all, so he comes with a special gift - a bonus board book! It is Toka Peanut's one-year anniversary this month! Like the 1-year-olds that many of you undoubtedly have, we are now raring to go everywhere! We want to reach more houses and babies. We are a small and sustainable business that wants to build lifelong connections in our readers.

Subscribe to the Toka Peanut Box anytime before September 15th and get a bonus board book - Gods and Goddesses! You should subscribe to any plan except the monthly one to avail of this offer. The box comes with a beautiful and child-safe Ganesha plush toy that your babies will simply love.