An interactive board book on the story of Rama and Sita!
posted by Shweta Sharan, September 04, 2019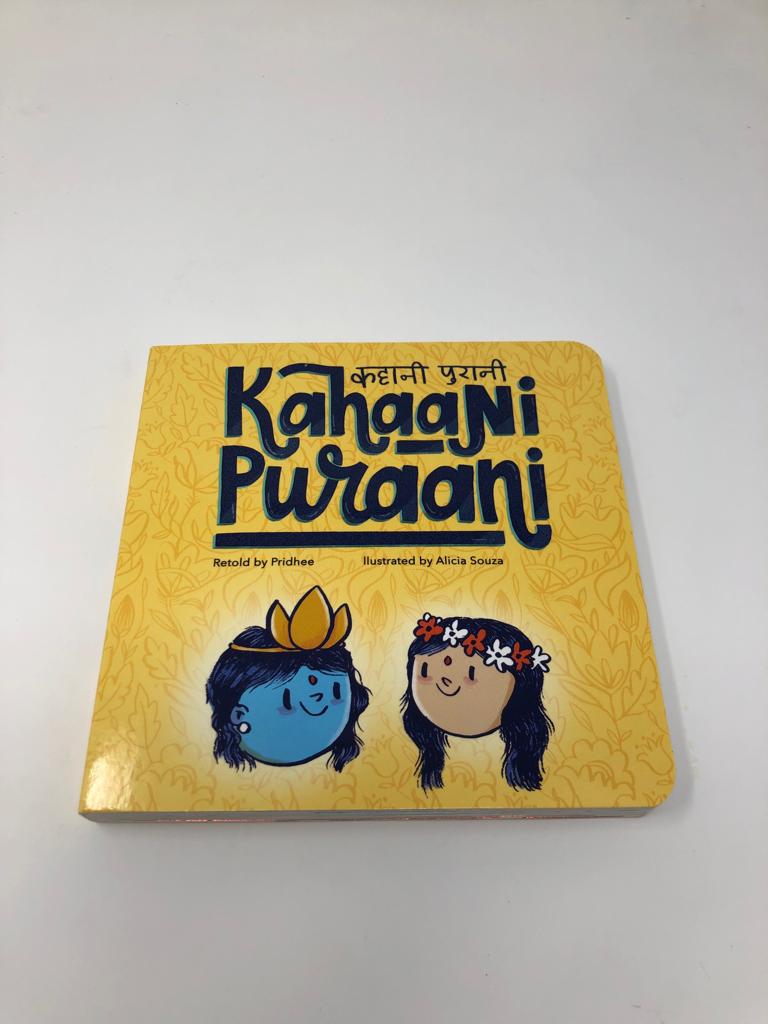 Kahaani Purani is a brand new board book that is written and retold by Pridhee Kapoor Gupta and illustrated by Alicia D'Souza. It has stunning illustrations and really pushes the boundaries of the board book format! Don't miss this one!

I love narrating stories about Rama, Hanuman, Ganesha and Krishna to my daughter. They help her bond with her culture, develop her sense of identity and help her understand her roots. Our epics are also superb stories that can pretty much give The Lord of the Rings and Hobbit a run for their money! We should retell them and add an element of the current world to keep them relevant and interesting.

That is exactly what happens with Kahaani Purani by Pridhee Kapoor Gupta and Alicia D'Souza! I am a board book lover. My baby benefited tremendously from reading board books. A Pridhee-Alicia collaboration never disappoints. Here's why you should not miss this beautiful board book!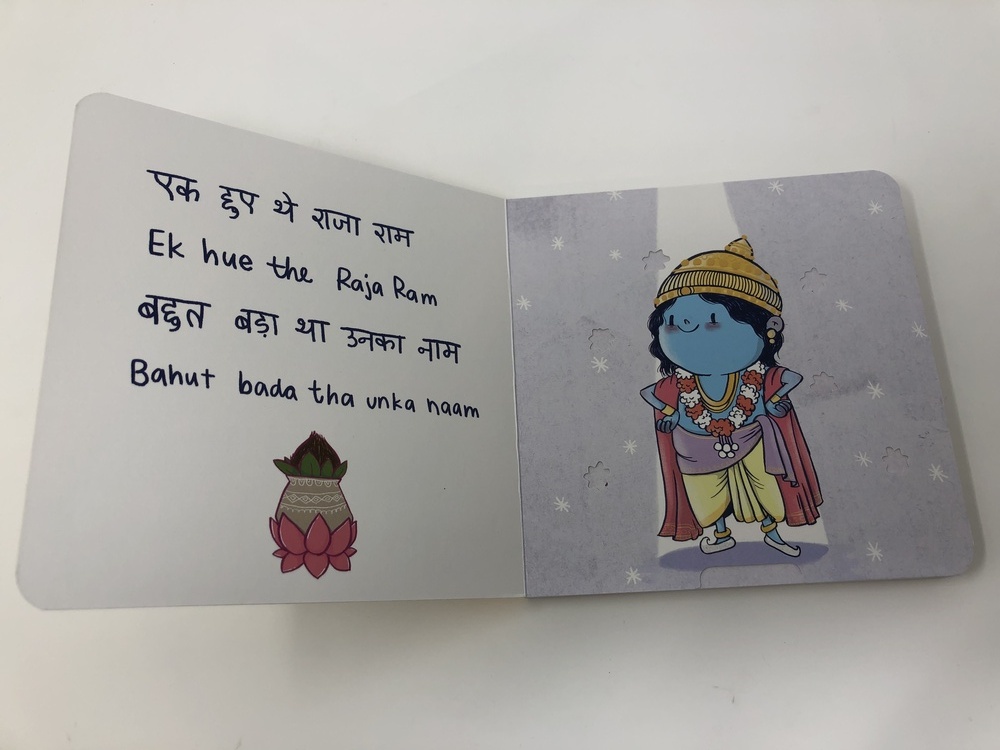 Photo by Toka Box

A board book on the Ramayana!
We love that this is a board book on the story of Rama and Sita. We don't have enough board books with Indian stories and certainly not enough on Indian mythology, stories, and culture. We love the flaps, tabs and the illustrations are absolutely superb! It is thrilling to explore and share this story with our children. The book is also a great way to learn Hindi.

Interactive and innovative!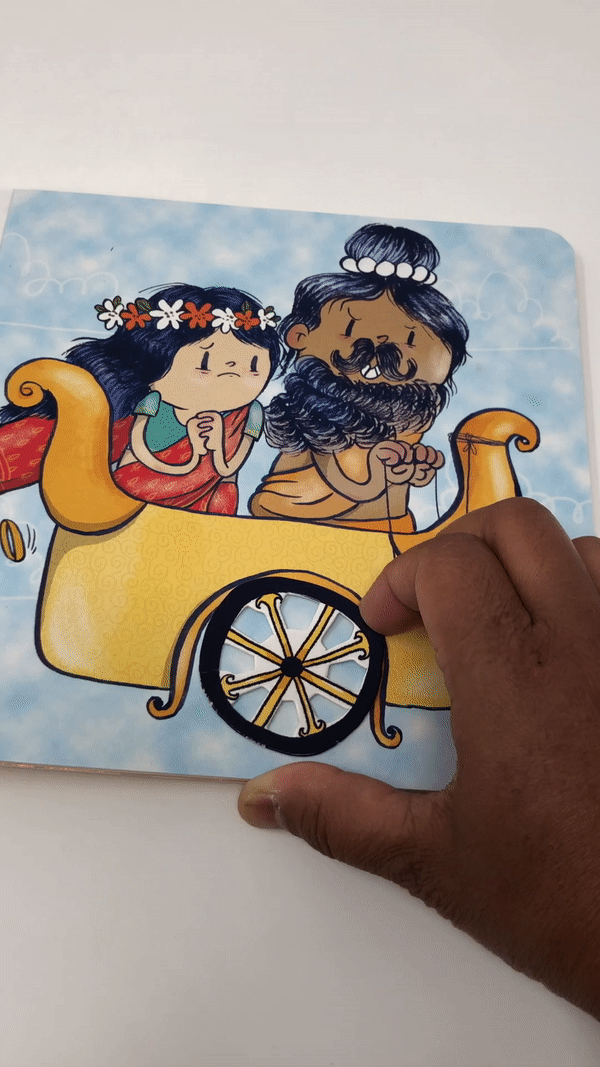 We love how interactive and creative this book is, thanks to the wonderful Alicia D'Souza! Check this out -- there are flaps you can push, tabs you can pull, and wheels you can rotate. Your baby can even push and pull Rama's arrow, and make some cool things happen with Lakshmana!

Interactive board books aren't just fun, they build skills like:
Object permanence -- now it's here, now it isn't!
Cause and effect - so I push this and this is what happens
Finger strength - Pushing, pulling, and lifting are great ways to develop finger strength and dexterity
Creativity -- The sky is the limit when it comes to how you craft this shared reading experience with your child!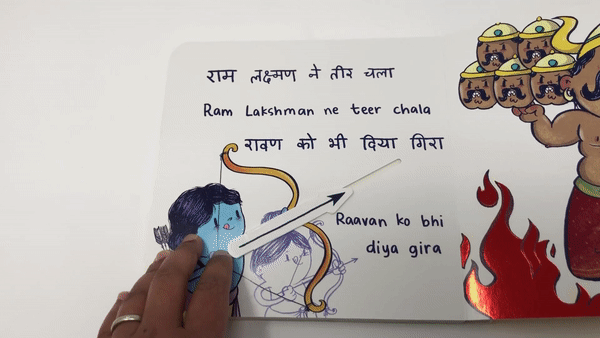 Retold in verse in two scripts!
We love Pridhee Kapoor Gupta and her mastery in storytelling and rhyme. We featured her book, Das Din, in our Toka Peanut box and her Instagram takeover of Toka Box was truly delightful. You can view it here!

We even stock her books on Toka Shop! Pridhee is a mom to two children and writes books for young readers in Indian languages after finding a paucity in the market for children's books in Hindi, Kannada and Punjabi. She is also the Founder and CEO of T4Tales, which publishes board books for children with a multicultural focus.

Kahaani Purani is written in both Devanagari and Roman scripts. It is a simple but rhythmic poem and children will love reciting it as much as they will love the way the story is retold. This is a fun and delightful way of learning the language too. Don't miss it for your little ones!
Liked this article? Subscribe to our Weekly Book Love newsletter. You will receive a weekly digest of all the latest children's book titles, book lists, must-reads, giveaways, activities, latest releases and more!
Subscribe now.