This girl will not let monsoons stop her from playing football!
posted by Gomathi Kannan, February 27, 2019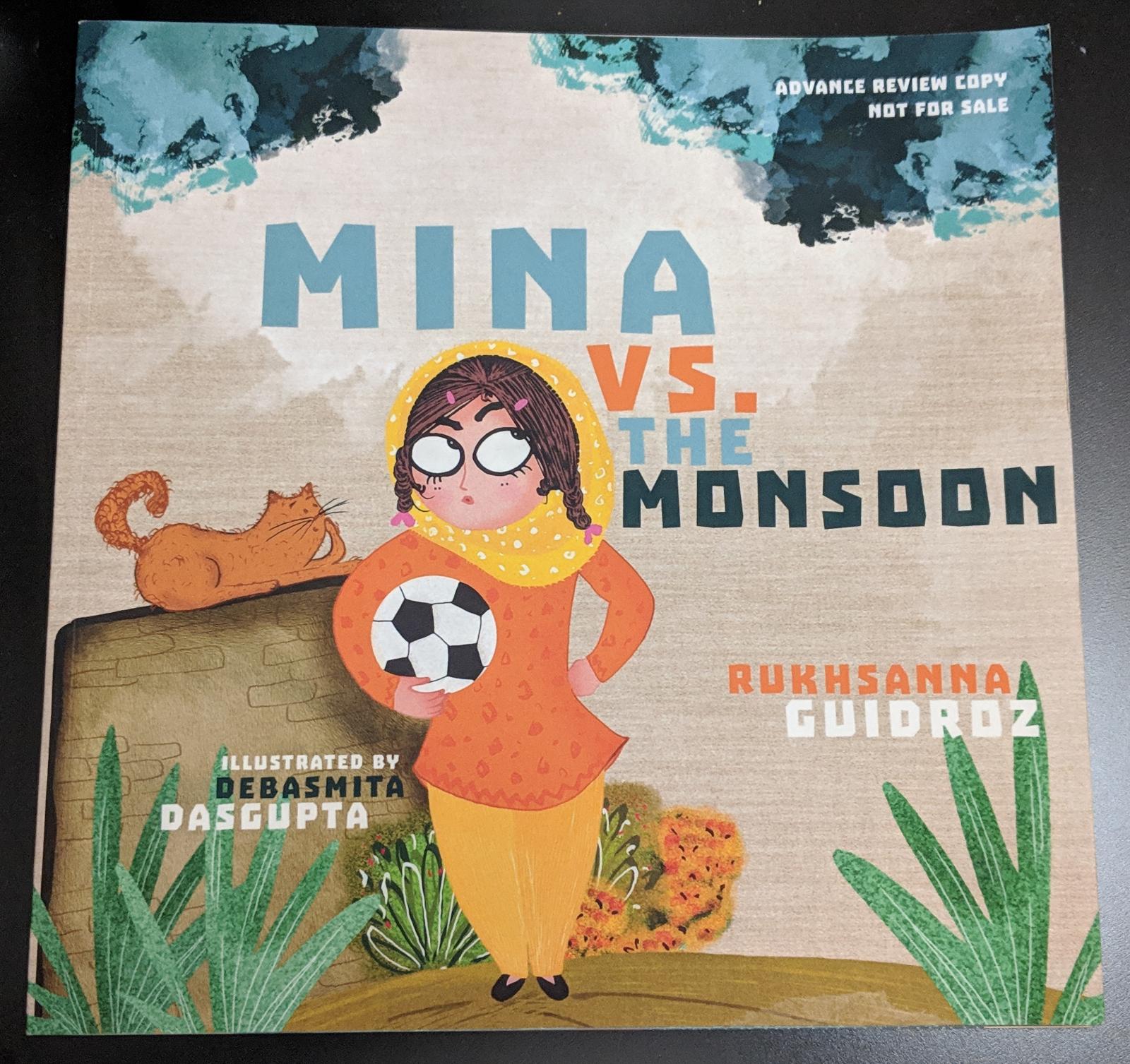 In this book, soccer-lover Mina tries to stave off the monsoon so that she can play! Her village doesn't understand but that doesn't stop her. This amazing book by Rukhsanna-Guidroz, published by Yali books, should be on your purchase list right in time for Women's Day! It's a beautifully written book that is bound to celebrate the free spirit in every little girl and boy!

Every girl is amazingly talented. Some are academically strong, some excel in sports, a few enthrall people with handicrafts and others entertain huge gatherings with dance and music and fascinate all of us with extreme enthusiasm. But when they grow old, they lose their passion, let go of their aspirations and settle for a position that is 'everything in the family but nothing outside of it'.
While I equally respect that bringing up children and taking care of the family is a huge responsibility by itself, it does take a toll on the high-spirited school girl in every woman. Wouldn't it be great to encourage individuality and self-esteem too?
While pondering on this topic of women empowerment, the recent read 'Mina vs the Monsoon' by Rukhsanna Guidroz and its impressive storyline calls for a positive review! The Protagonist Mina is a young sports enthusiast who mentally battles the monsoon winds to break her confinement and resume her soccer practice. Published by Yali Books, don't miss this amazing story!
What it's about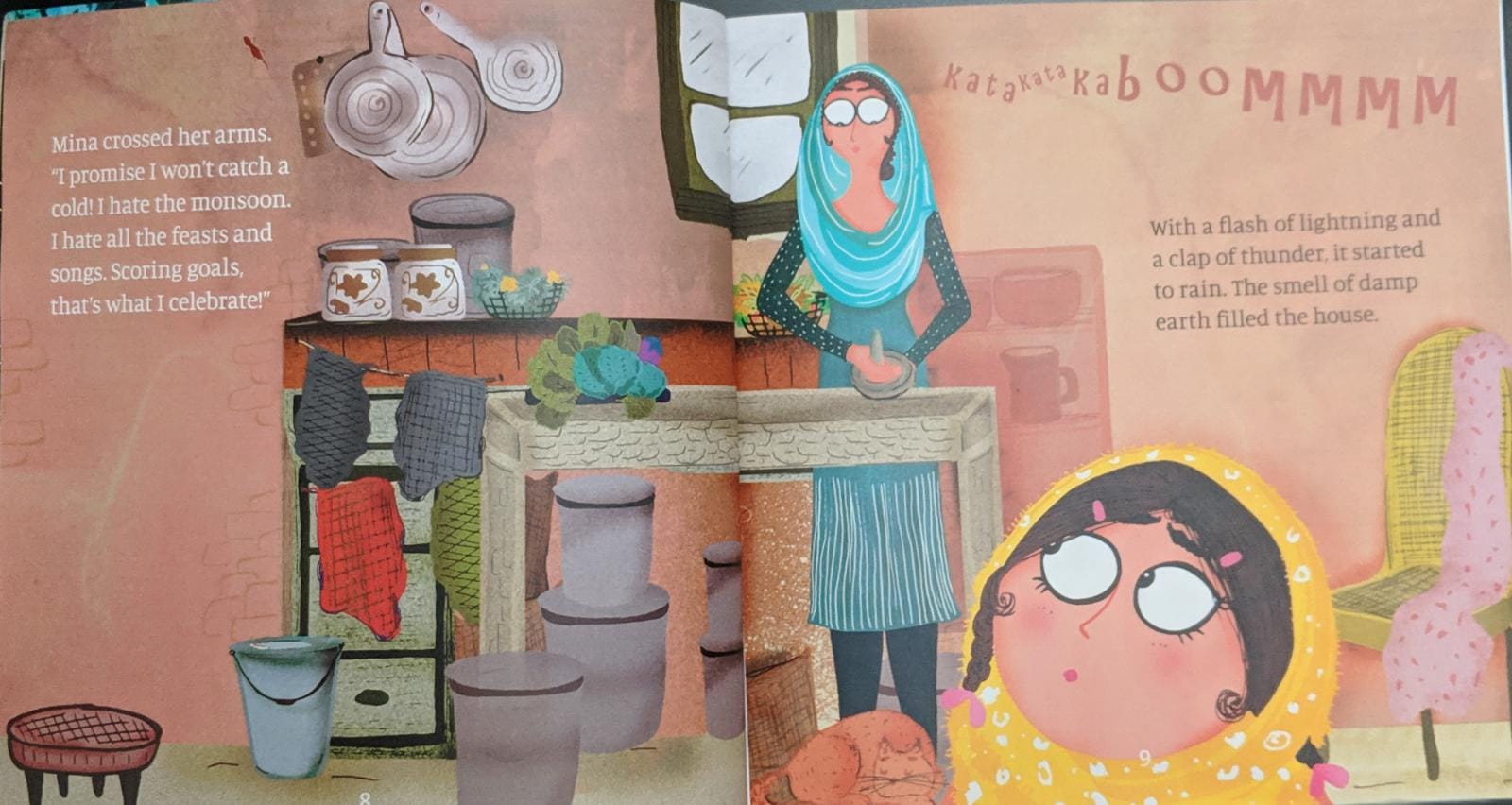 Mina loves to play soccer throughout the year but when the monsoon arrives, she is stuck indoors and she can't help feeling restless and bored. Her ammi doesn't understand. The doodhwalla doesn't understand. That's when Mina decides she'll find ways of chasing away the clouds herself. In doing so, she makes an unexpected discovery. Soccer will never be the same again for Mina!
Mina is ticked off with the monsoons but makes a discovery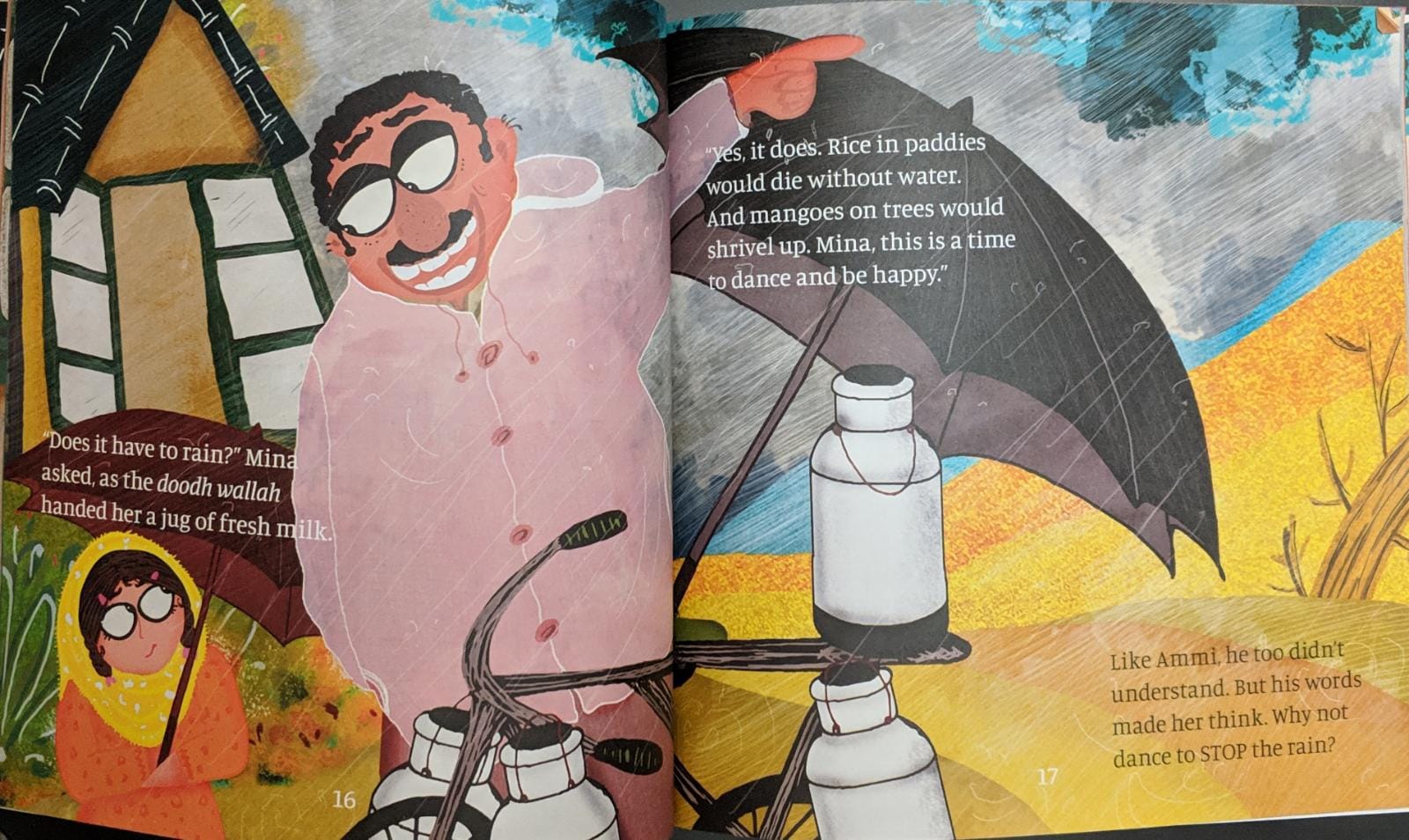 The sweet scent of the moist soil and the soft splatter of the raindrops cheer up everyone, even the 'dhoodhwallah,' who pedals his way through the muddy roads drenched in rain, but not Mina! Even the hot samosas and chai on a rainy day, dreamed by many of us, are despised by Mina.
Paddy fields, mango trees, and peacocks waiting to spread their feathers long for rain so that they can celebrate. But goals in the football field are Mina's only celebration. What does mom know of the freedom on the field? Does she know anything about the feeling of stealing the ball right out of the opponent? Does she know the excitement of the first goal? Mina is annoyed with her ammi until she makes an unexpected discovery.
Confused cats, salwar kameezes and football goals -- the pictures dazzle!
The illustrations by Debasmita Dasgupta are eye-pleasers. I loved the little peacocks, dazzling salwar kameez, confused looks of the cat, milkman's
delightful smile, mom's understanding gaze, Mina's sad and excited eyes and just about every little expression in this book. The illustrations enhance the beauty of the story just like a beam of light that brightened the room after a gloomy day (final page illustration)!
A shout-out to the author who addresses all the problems of many married women in pursuing careers and passions, all seen through the eyes of a young girl. Being the mother of a son, I feel such books must be read to kids of both genders. Celebrate womanhood with this book and help your kids celebrate equality and inclusion this Women`s day.
Buy this book now!