A book about a smart little girl who finds an ingenious way to set a baby goat free!
posted by Gomathi Kannan, April 03, 2019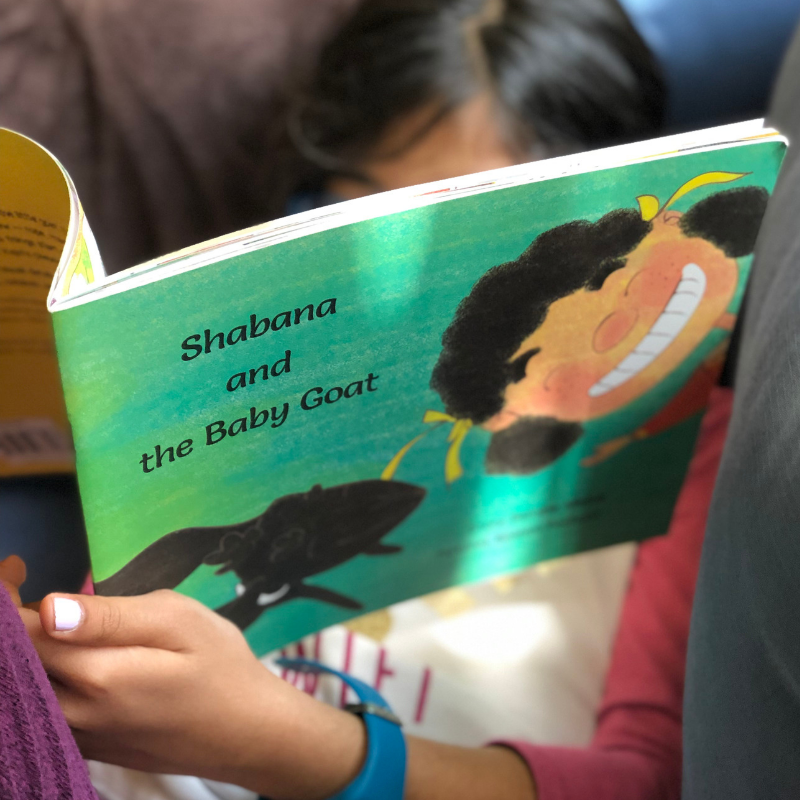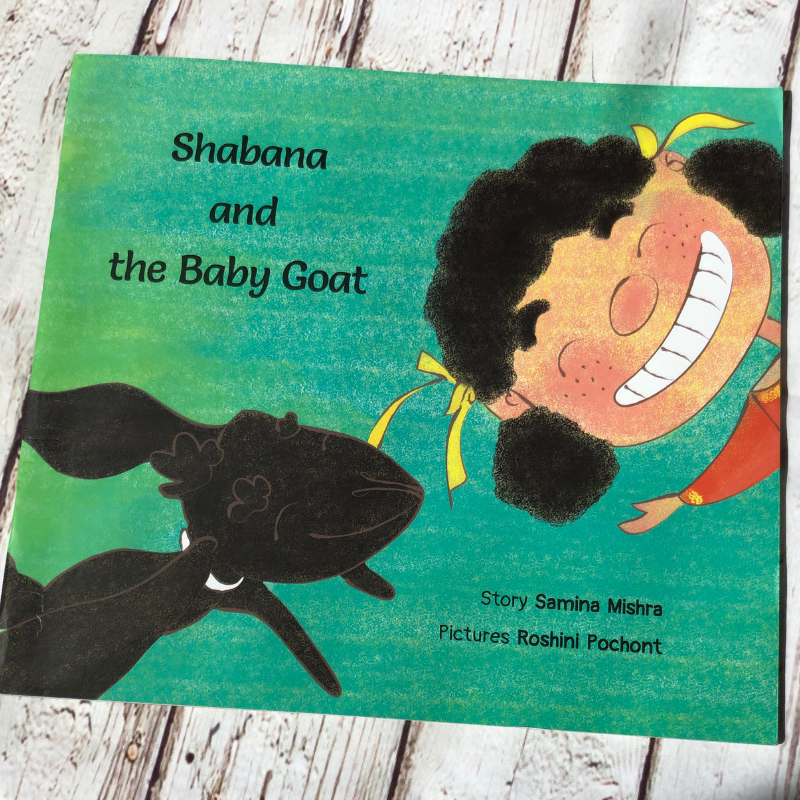 My son has now graduated from the 'rhymes' phase to the 'story' phase. When he loved rhymes there was one particular rhyme-'Mary had a little lamb' which he loved very much. We played it over and over so much that my husband hummed this rhyme while at work. When I found the story version of Mary had a little lamb in a book, my son was more than excited to read it.
'Shabana and the Baby Goat' is a great book from Tulika books by Samina Mishra, a teacher, writer and documentary filmmaker based in Delhi. She loves to give children a more practical sense of the world and this book stands testimony to her efforts in implementing it.
Shabana had a little goat
This book is about Shabana and her best friend Kajri, the black baby goat. Shabana was with Kajri right from its birth and Kajri never missed an important event in Shabana's life. The girl-goat duo became very famous in their locality as the inseparable pair. All went well until Kajri started chewing on most things he set his eyes on. He was hungry all the time and in fact, went on to chew more than food. Shabana faced issues at school, at her friends' houses, when at play and even at home because Kajri was with her everywhere. The villagers were upset and decided to lock up Kajri.
What happens to the poor goat now? Wil Shabana and Kajri learn to live without each other? Read the book to know how Shabana looks at the problem differently. She manages to use her problem-solving skill to address the root cause rather than temporarily shut down the issue by confining Kajri.
We loved that the book gives a cultural touch by causally mentioning burkha, kheer, Koran and Allah, encouraging more topics to discuss off the main storyline.
The illustrations by Roshini Pochont are too cute, especially the illustration of the bucket falling into the well while the kids overlook them with laughter. Shabana's uncontrollable laugh, her bushy hair, the angry faces, the tire swing, and of course Kajri, are so beautifully drawn.
A great find!
Shabana and the Baby Goat

is the book pick for Toka Junior Box for April! We then pair this with

How do seeds grow? We investigate with this adorable science experiment! We grow our own grass heads and give it a good haircut every once in a while!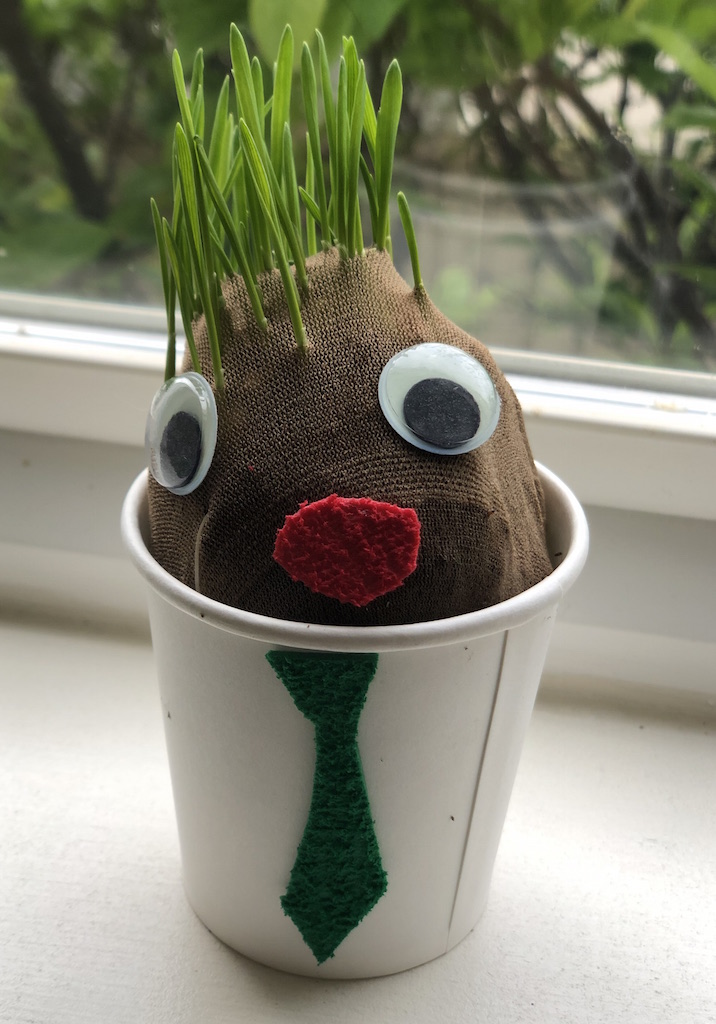 Want to buy the book?