8 Ways to Draw a Fish
posted by Preethi Chandrasekhar, March 22, 2017
8 Ways to Draw a Fish published by Tara Books follows 8 Ways to Draw an Elephant. The fish is explored from an artists viewpoint using various folk art techniques. Meena, Gond, Madhubani, Patua and Bhil are some of the art forms explored.
What's in the book?

The young reader gets to learn some facts about fish, their habitat, their form and features. Whether it is the bright fish that live in coral reefs, or the different scales on a fish and their shape. The book is as much a delight for the parent as the child.

We read the book, gasping in awe at the beauty of the pages and could not wait to get our hands dirty coloring and exploring all the techniques in the book.
A Peek Inside

Our favorite pages were -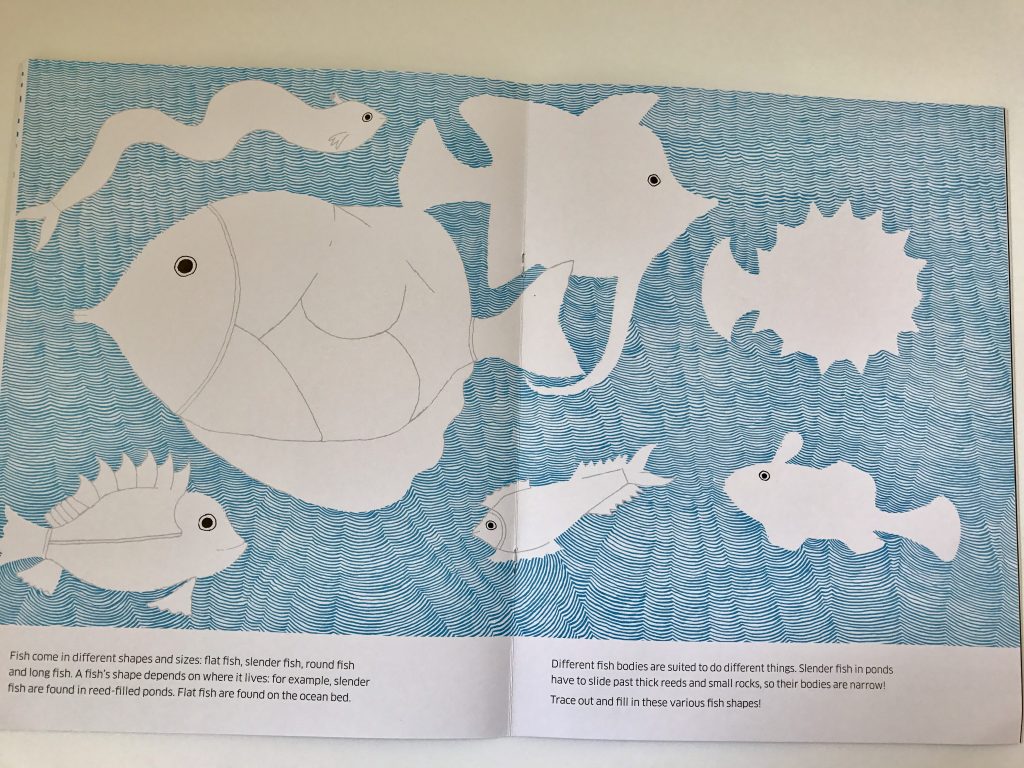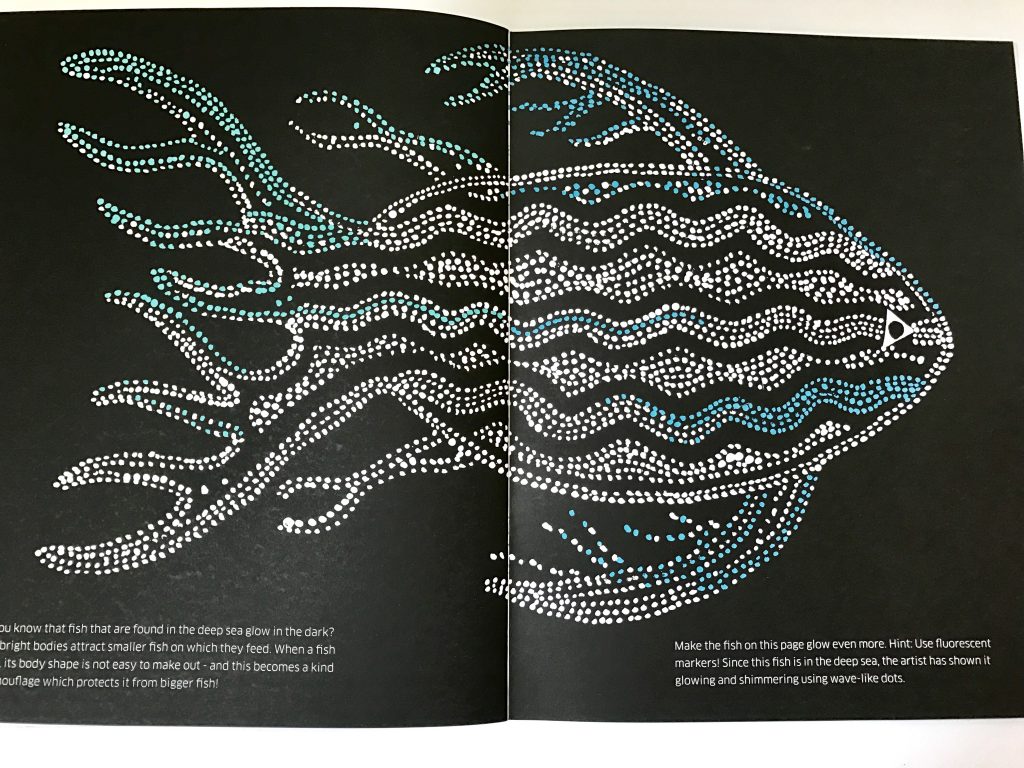 and some pages we explored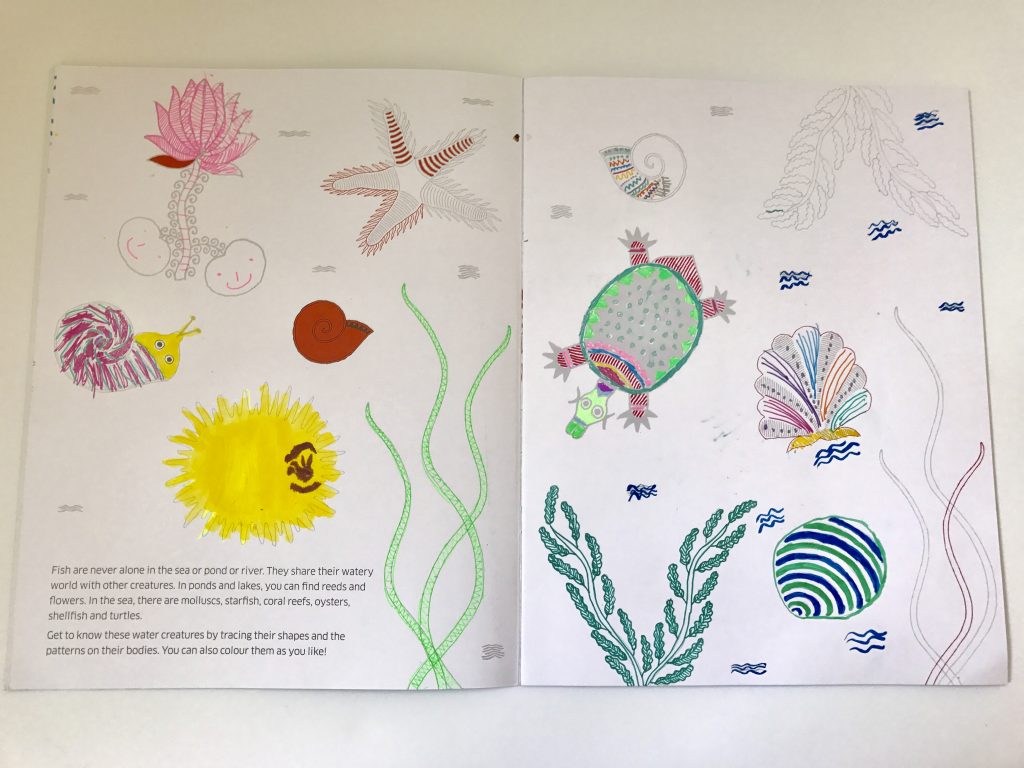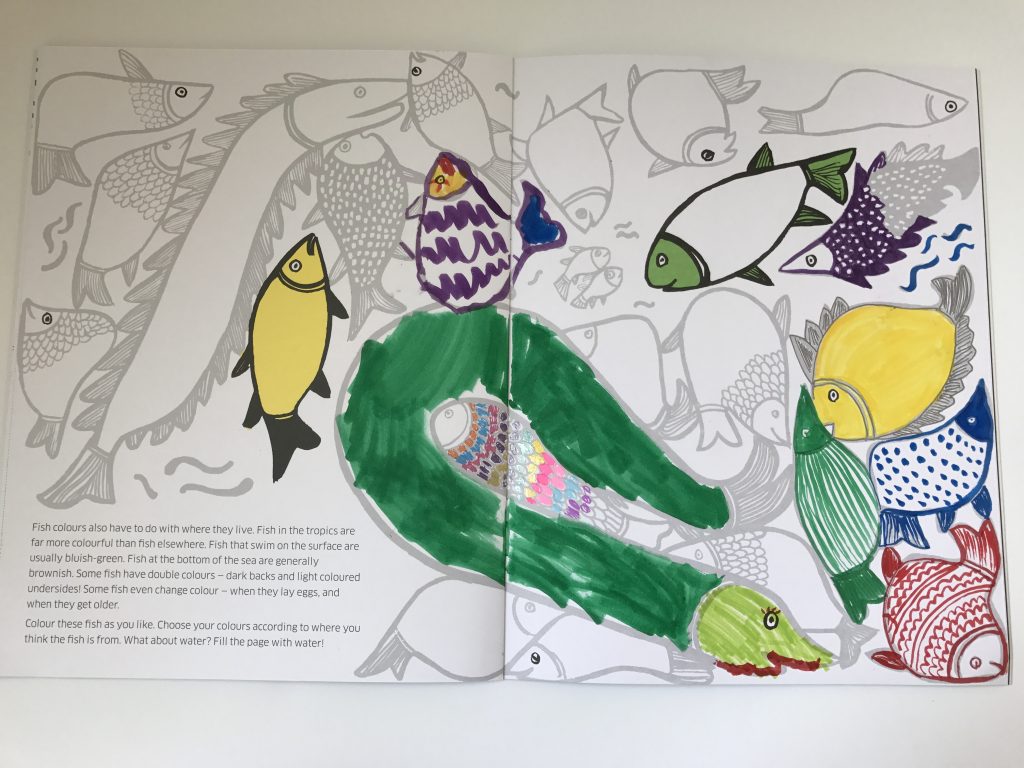 My 6 yr old tells me it is one of the best books she read so far! A must-have book for a young artist! Ideal for ages 5+.
Buy the Book
Amazon USA:

Amazon India: