You shouldn't miss these 5 books on Gandhi
posted by Shweta Sharan, September 28, 2019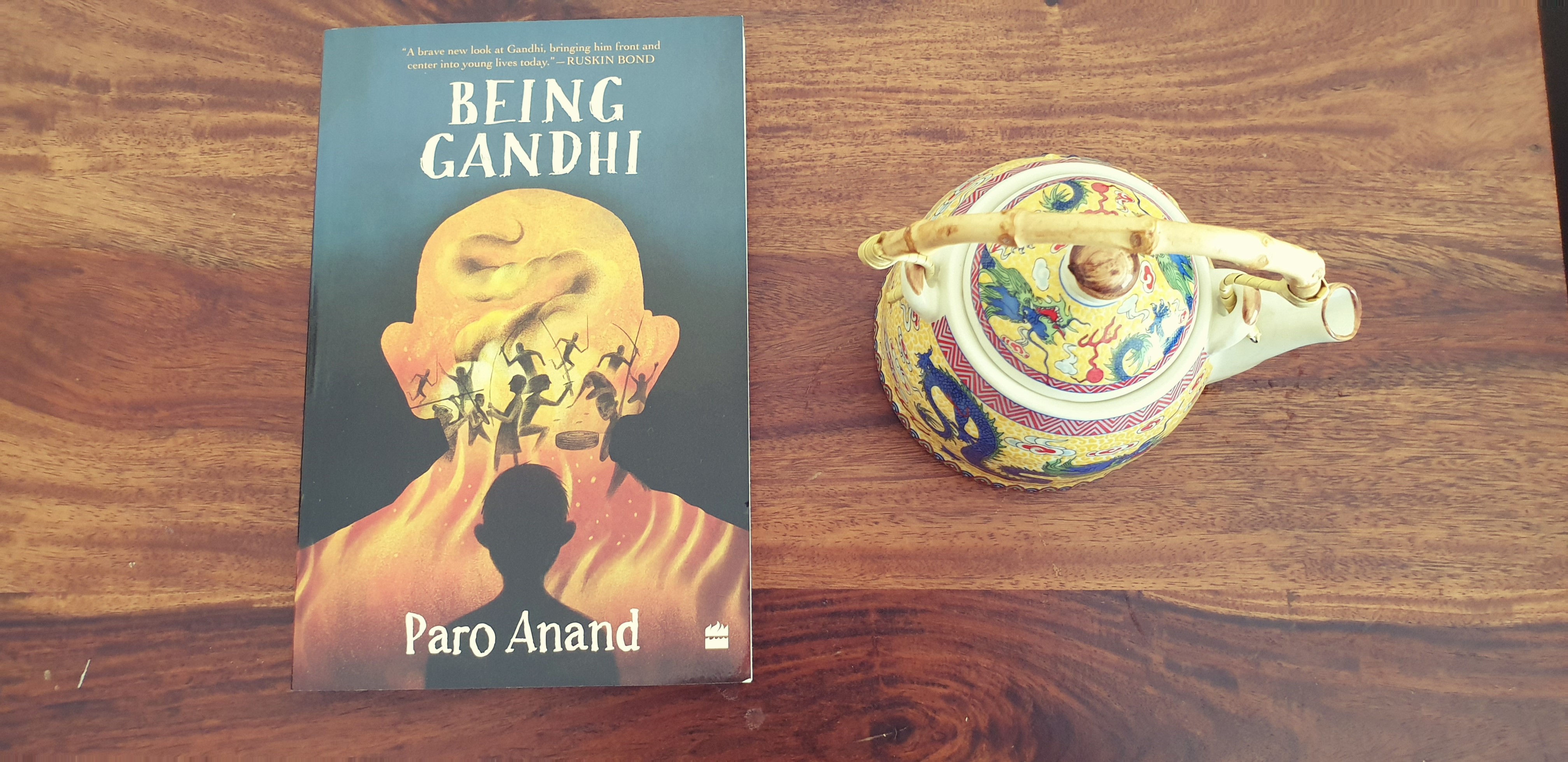 We bring you 5 children's books on Gandhi that we have read and loved. This is a curated list and it has the best books you will find on the Father of our Nation. Be sure to check out our Gandhi bundle!
1. Being Gandhi by Paro Anand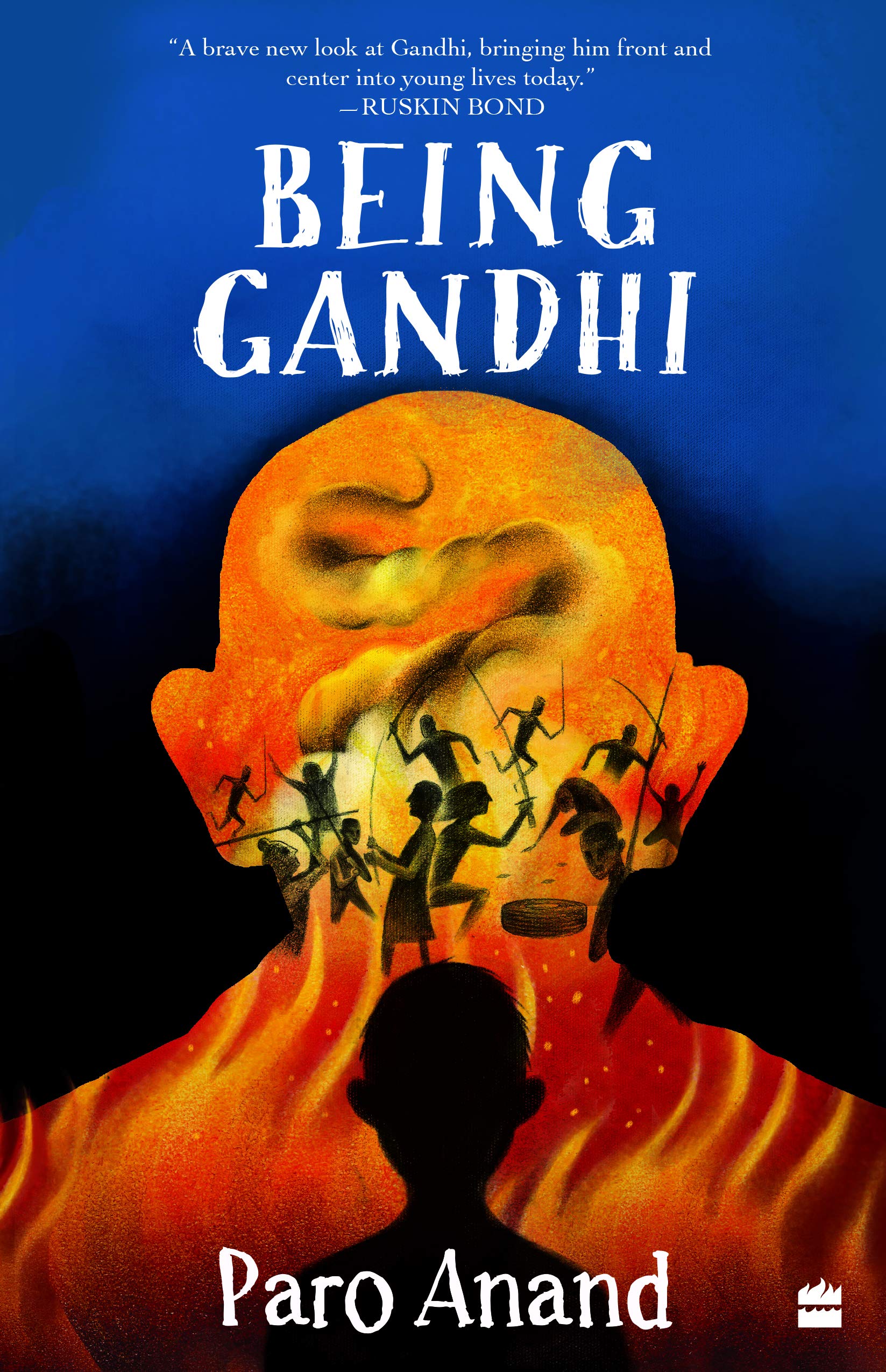 This book created quite a buzz at the Neev Literature Festival held in September 2019 in Bangalore, and rightly so. Paro Anand gives us a brilliant, witty and compelling narrative about a teenage boy named Chandrashekhar who ruefully looks forward to another Gandhi project that he has to do in school when October 2nd is around the corner. However, the anti-Sikh riots break out and Chandrashekhar is shaken to his very core in the aftermath of Indira Gandhi's assassination. He is forced to reexamine his disinterest and to act upon Gandhiji's principles and strategies. When he puts them to use, he discovers something remarkable about them and about himself. The book paints an honest picture of the aftermath of the anti-Sikh riots in 1984. What we love about this book is that it is so well-written that you are engrossed from start to finish. Paro Anand nails the inner monologue of a nonchalant and subsequently shocked teen with so much veracity and conviction. The book segues from disinterest to fear and ultimately, a sense of understanding. We also love the examination of Gandhi's ideas in the context of today's world. We urge adolescents and teens to check it out!

We are thrilled about the rich YA market in India and we look forward to more books like Being Gandhi, books that encourage young people to look at problems and situations with a problem-solving mindset, much like Chandrashekar did in the book.
2. My Gandhi Story by Rajesh Chaitya Vangad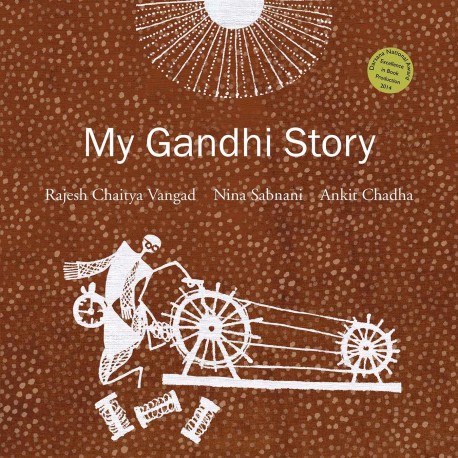 My daughter's first experience of Gandhi was this one! The book was in our first Gandhi-themed Toka Box back in 2016!

The book traces Gandhi's life from childhood to India's Independence in simple, lucid language accompanied by stunning Warli Art Illustrations. When we got to the part in the book about the idea of non-cooperation, she was stunned! It is one of her favorite books still and holds pride of place in her bookshelf!

Since then every year we restock a renewed edition of this unique box! We think your child will love this one.

Toka Box | Amazon India
3. The Story of Dandi March by Sandhya Rao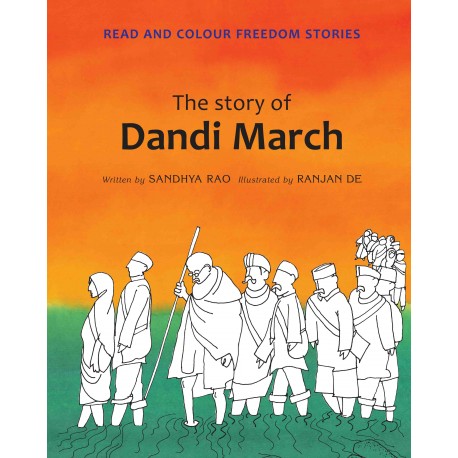 A battle over salt? Yes, fought the Gandhi way! What guns and soldiers could not do, he did simply, quietly and non-violently, just by picking up a lump of salt. Follow Gandhiji's famous march to Dandi to see the brilliant strategy that made the British give in and the world take notice.

Toka Box | Amazon India
4. Grandfather Gandhi by Arun Gandhi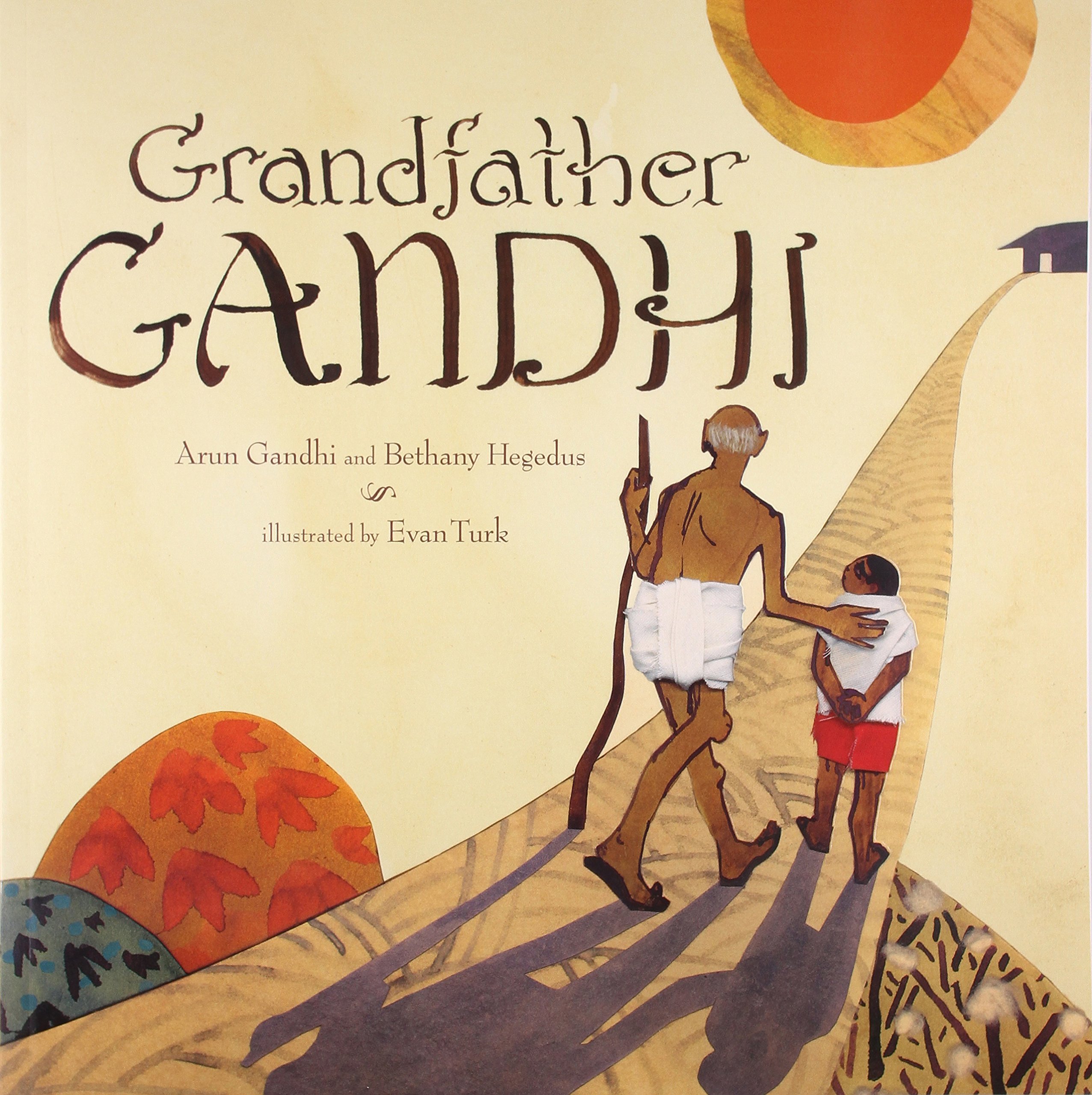 How could he a Gandhi be so easy to anger? One thick, hot day, Arun Gandhi travels with his family to Grandfather Gandhi's village. Silence fills the air-but peace feels far away for young Arun. When an older boy pushes him on the soccer field, his anger fills him in a way that surely a true Gandhi could never imagine. Can Arun ever live up to the Mahatma? Will he ever make his grandfather proud? In this remarkable personal story, Arun Gandhi, with Bethany Hegedus, weaves a stunning portrait of the extraordinary man who taught him to live his life as light. Evan Turk brings the text to breathtaking life with his unique 3-dimensional collage paintings.
5. Ahimsa by Supriya Kelkar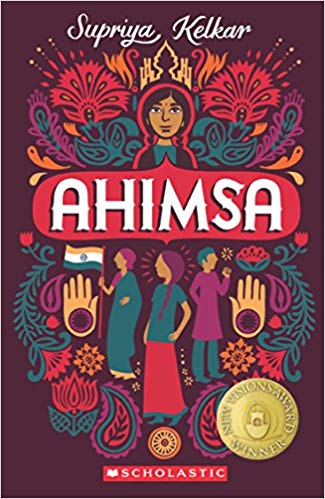 Set during 1942, Ahimsa is about ten-year-old Anjali, whose mother joins the freedom movement, leading to many repercussions and adjustments in the family. When Anjali's mother is jailed, Anajli must step in and continue the work. The book is an excellent work of historical fiction, although it is based on the author's own great-grandmother's work with Mahatma Gandhi. The book brings in so many facets of the Freedom Movement that a history book simply cannot -- the non-violent resistance, the boycott of foreign-made clothes that Anjali loves so much, working with the Dalit community and more. This book won the Neev Literature Book award in 2019! It is a great way to understand the Independence Movement and Gandhiji's work. Fiction gives children the opportunities to get under the skin of characters and to relive history through their eyes. A book like Ahimsa is a wonderful way to make our children understand the value of independence and freedom.