24 Children's Books That Celebrate Girl Power!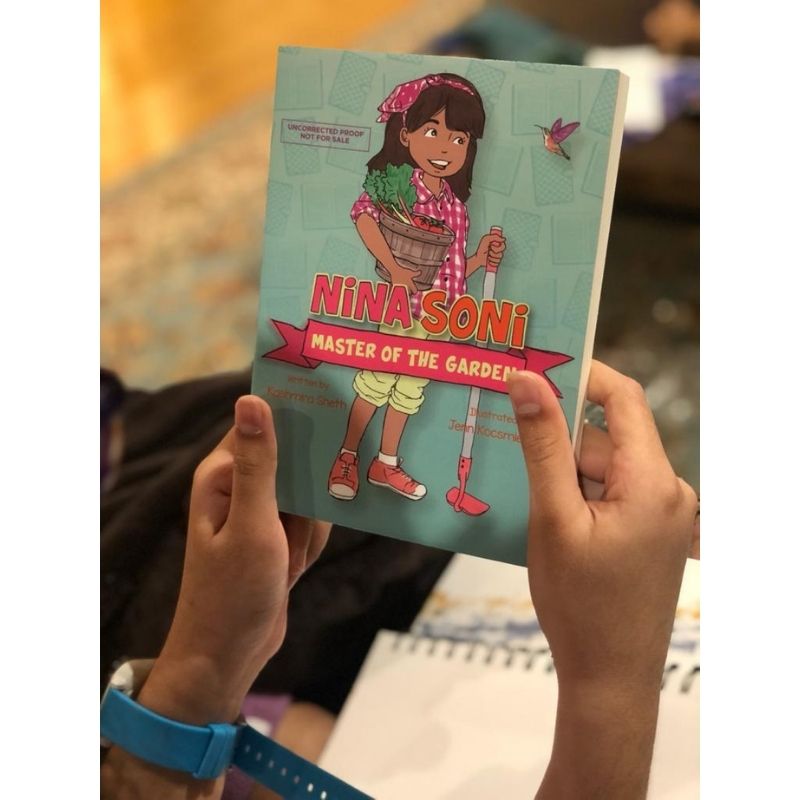 Happy Women's Day! When I was growing up, it was next to impossible to get stellar picture books about awesome girls or strong central female characters. Today, things have changed! Boys and girls have such a variety of books to read. Here are 24 great South Asian children's books that celebrate girl power!
Books in the 2-5 age category
1. Little Laali
Age group: 3 to 5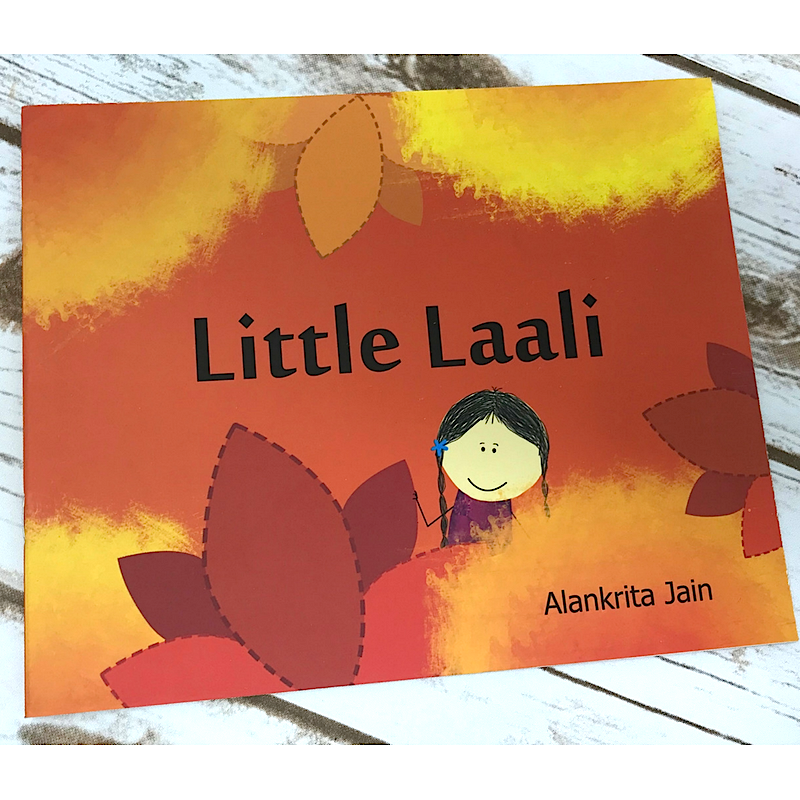 Little Laali wants to climb trees and explore the world but all she hears is the word 'no!' What will her inquisitive spirit do? Don't miss this brilliant book from Tulika! Everyone tells Laali that she's too little to do the things she wants to do. What if I were really very, very little, wonders Laali. And then her wishes come true in ways she never imagined! old illustrations match the little girl's imagination.
Buy this book now!
2. Padmini is Powerful
Age group: 2 to 4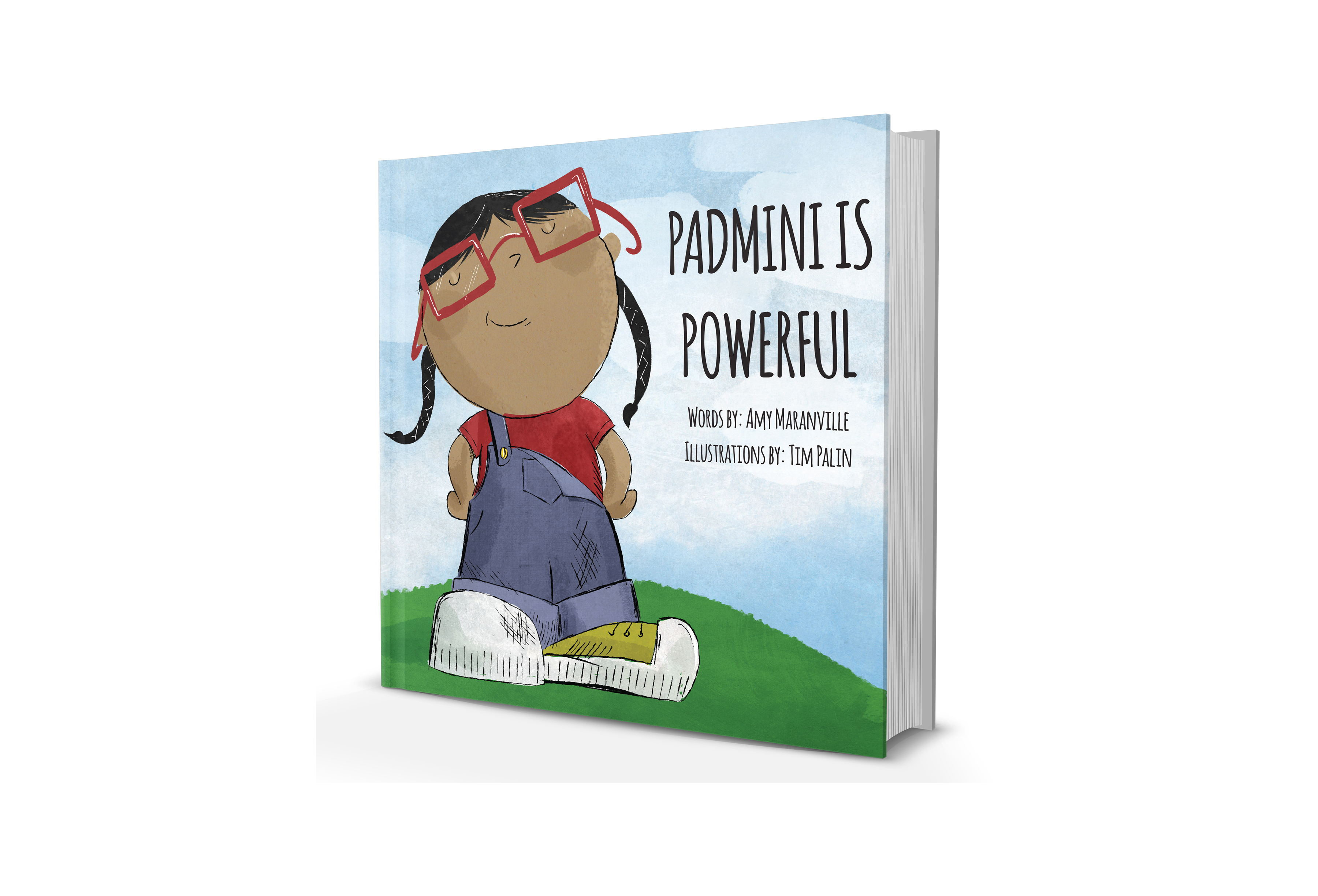 Published by Bharat Babies, Padmini is Powerful introduces readers to Hindu gods. Padmini is wise like Ganesh, she is generous like Lakshmi, and energetic like Parvati. Through Padmini, we will meet these Hindu gods, and learn that power has many forms.
Buy this book now!
3. Mama, Mata and Me
Age group: 3 to 5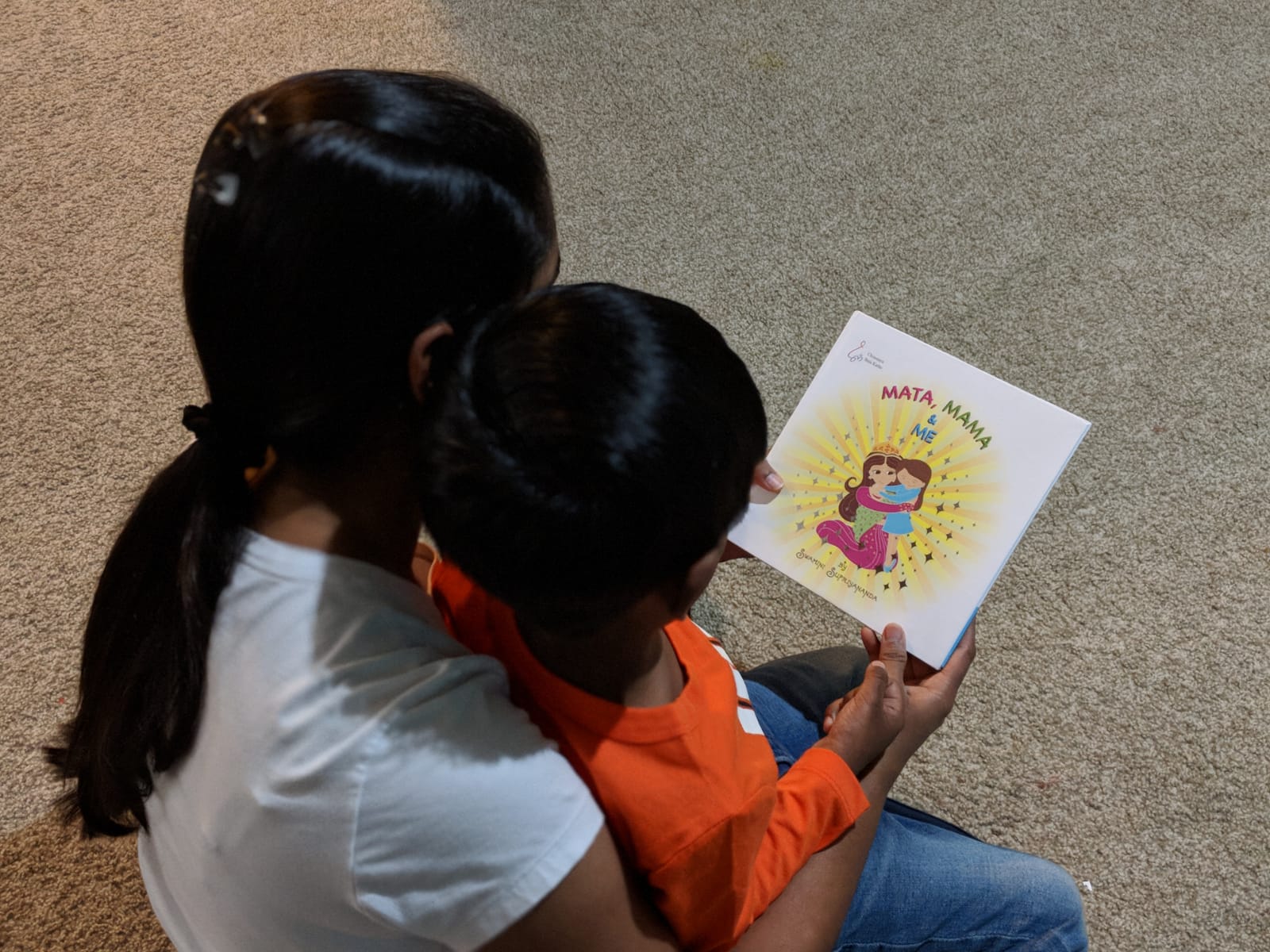 This book celebrates the feminine and maternal qualities of divinity in the form of Devi. Mata is nurturing, wise, strong and possesses a love that knows no bounds-much like our own mama. It depicts the purity of a mother`s love in a way that little ones can understand and relate to.
The underlying concept of the book is that -'Goddess Mata has created the entire universe and all that life has to offer and a Mom introduces all these to a child in a loving and caring way.'
Buy this book now!
4. Dream Big Little Kaur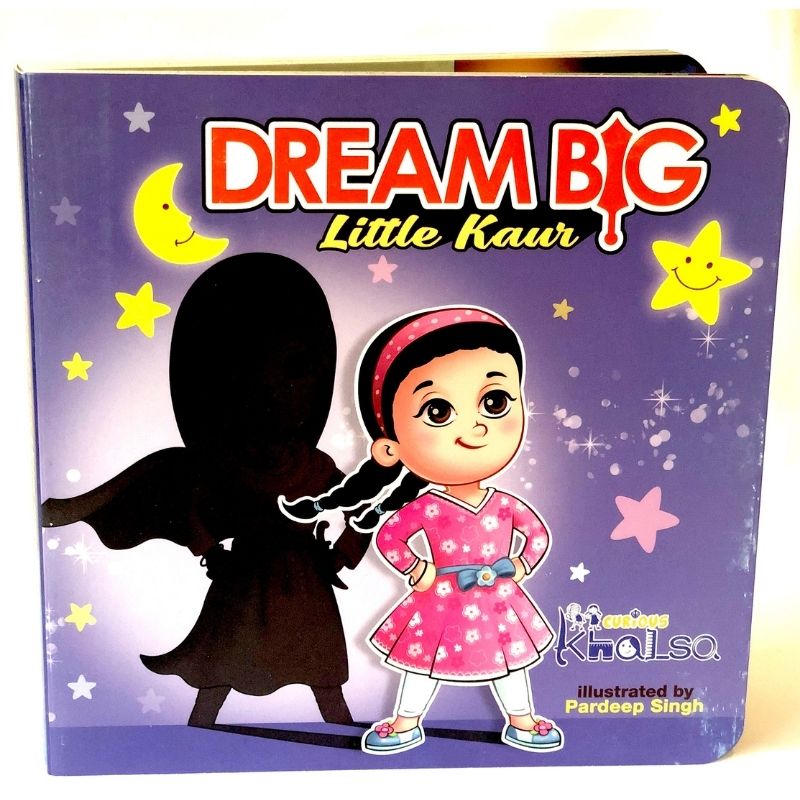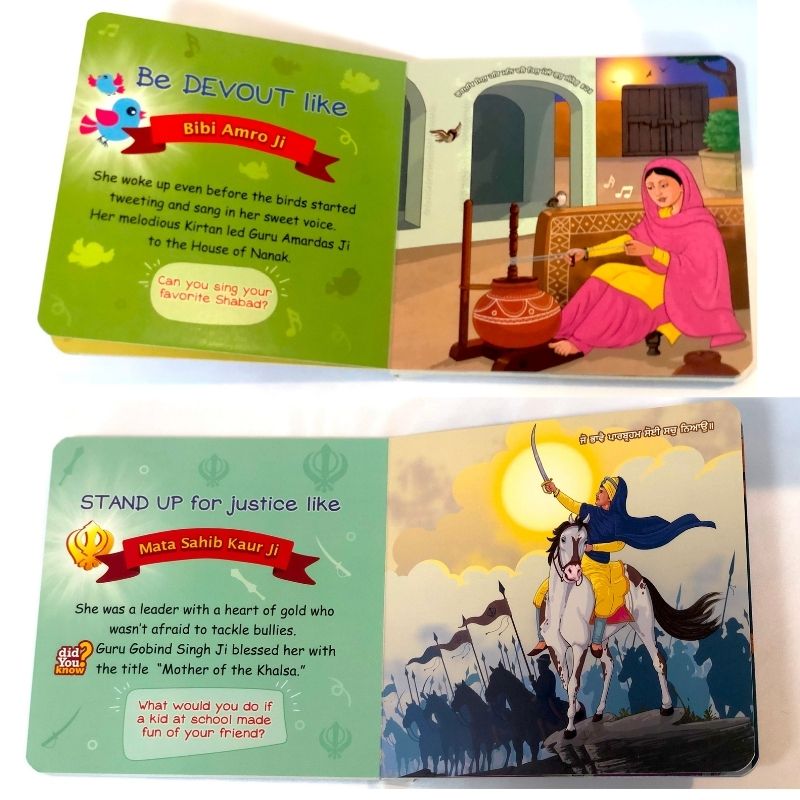 Dream Big, Little Kaur is not only an ode to the brave and wise, yet humble women from our Sikh History, but also aims to inspire the young Sikhs to discover and realize the beauty within them. Published by Brave Lion Books and written by Canada-based author Bhajneet Singh.

6. Mimi and Soni Discover Dussehra Legends by Devika Joglekar
Age group: 3 to 5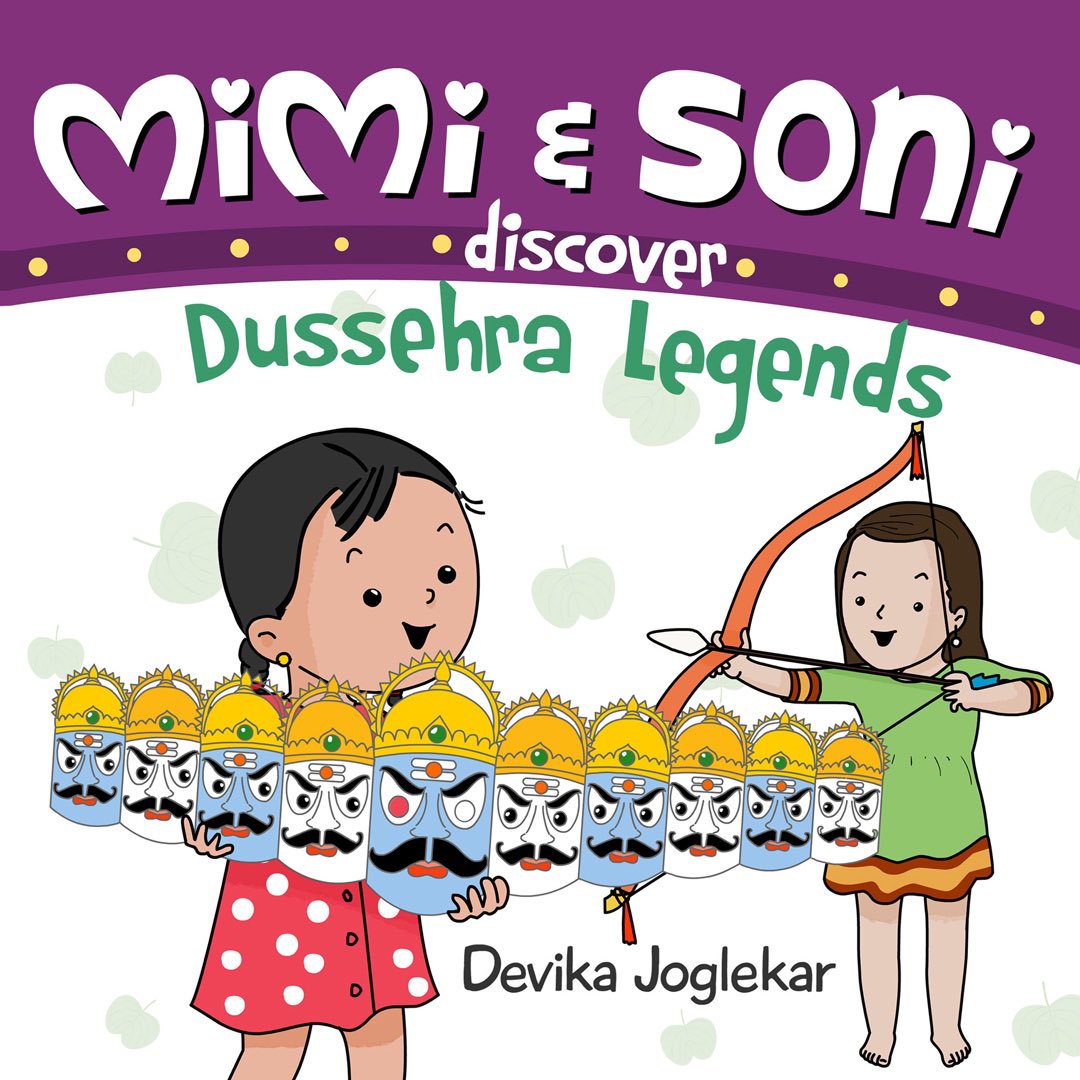 We absolutely love Devika Joglekar's book, Mimi and Soni Discover Dussehra Legends. The book is about Mimi and her best friend Soni, who are regaled by Soni's aaji and her tales of Dussehra. The most enthralling tale is the one about Mahishasura and the Goddess Durga. The book also retells stories about Lord Rama and Kausta, and the reason why Apta leaves symbolize prosperity during Dussehra.
Buy this book now!
7. Not Yet
Age group: 3 to 5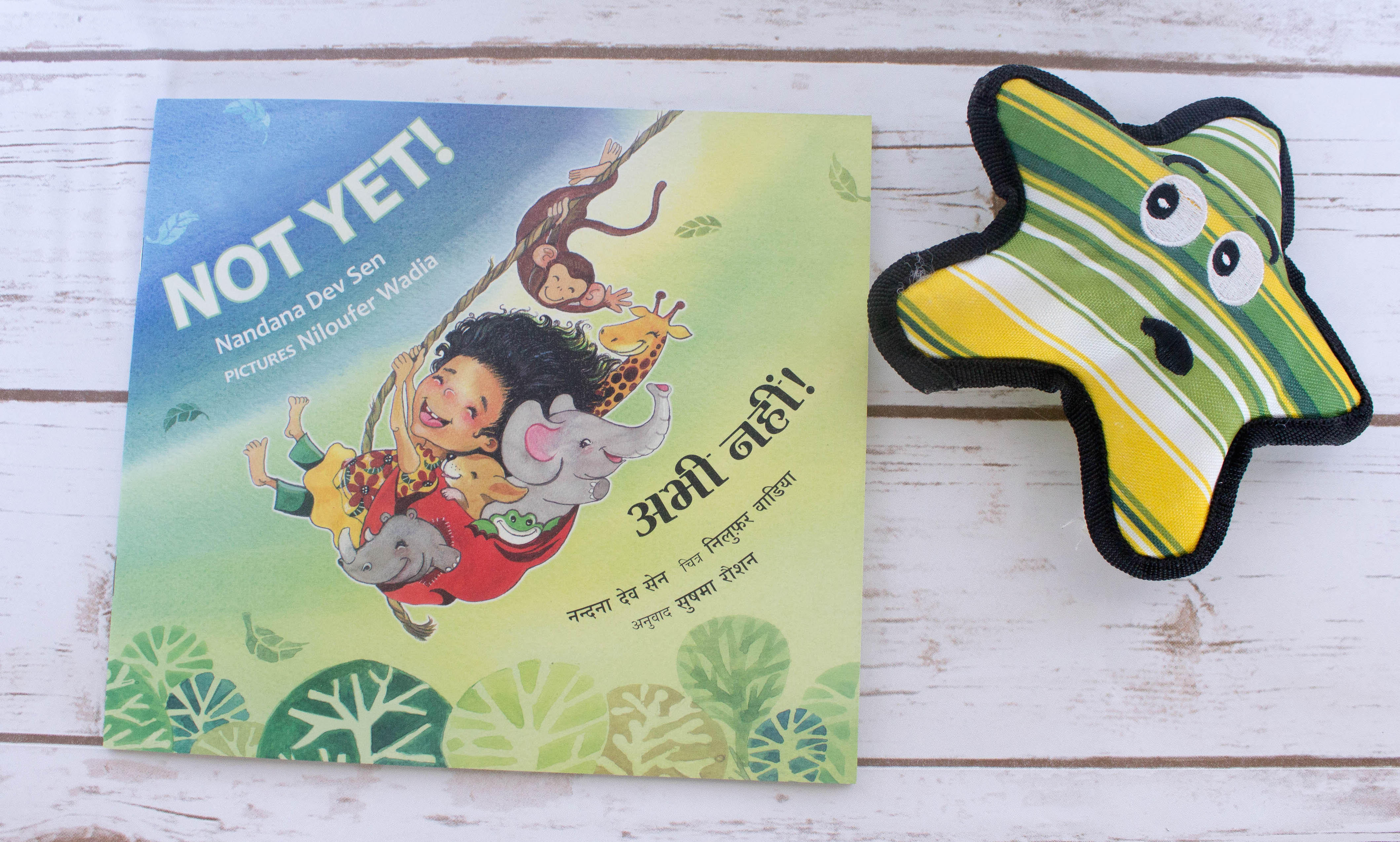 Nandana Dev Sen's beautiful bilingual book is not just a universal bedtime ritual, it also brings out the free-spiritedness and courage of its central female character, who is persistent and courageous. "My dear, it's time for bed," says Ma. But "Can a frog stand on its head?" wonders her little girl. Lost in a world where she must learn to fly with birds in the sky, snuggle a whale, kiss the kangaroo… she has so much to do! Sleep? Not yet!
Buy this book now!
Books in the 6 to 9 age category
8. The Why-Why Girl
Age group: 6 to 8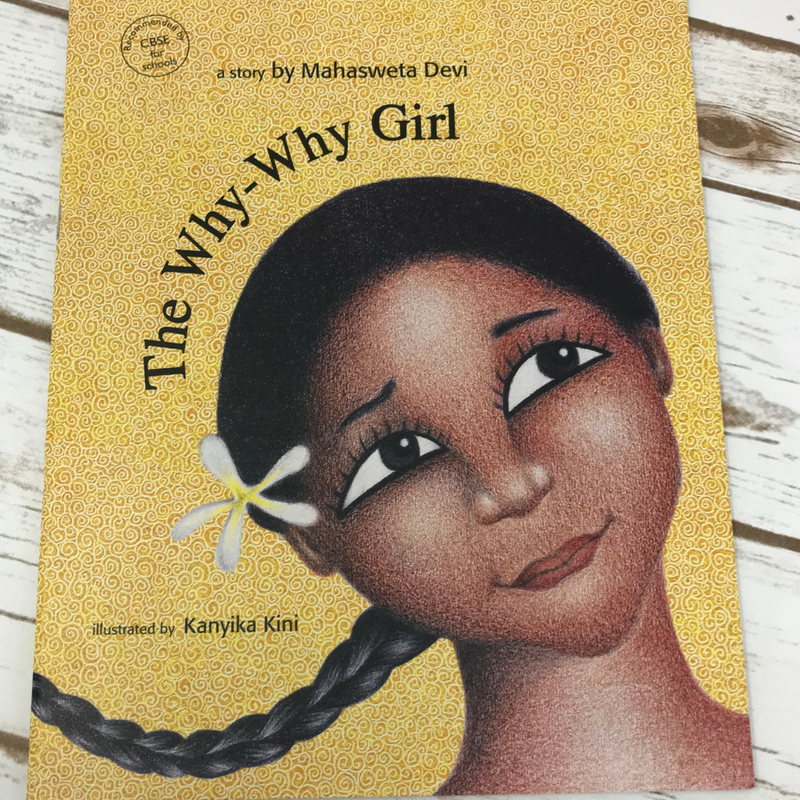 Moyna is a free spirit girl who lives in the Shabar tribal village with her mom, brother and pet mongoose. Even though she worked for the village babu (landlord) by tending his goats, she was neither humble nor grateful. What she was, was always full of questions. "Why do I have to graze the Babu's goats?"

Sometimes she asks, "Why do I have to walk so far to the river to fetch water?" Another time, she poses another question: "Why do we live in a leaf hut?" Her questions were so manythat the village postmaster named her the Why-Why girl! The book is also a retelling of Mahasweta Devi's personal experience of working with the Tribal folk, in particular with Moyna. One can tell that the author finds the young but stubborn girl's curious and inquisitive nature to be amazing. She is really fond of her. She tells Moyna how reading books may have the answers to all her Whys! The fact that the why-why girl goes on to become a teacher at the local school in her tribal village speaks volumes about the positive impact and the power of curiosity!
Buy this book now!
9. Razia and the Pesky Presents
Age group: 6 to 8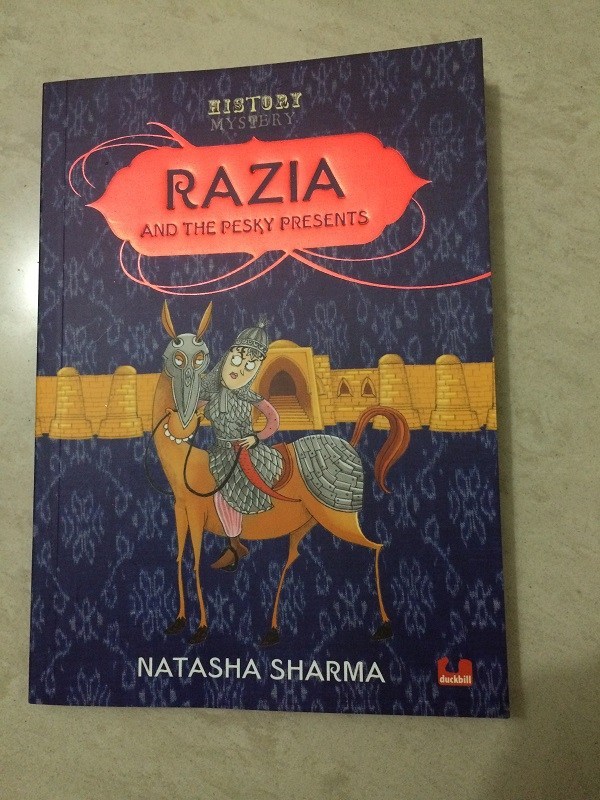 Razia Sultan is very irritated. She keeps getting these pesky presents that keep reminding her she is a woman and not a male to run the empire. The present giver is giving her Sultanas (dried grapes) which is what the wife of a Sultan called. She is gifted palanquin and womanly clothes. Her Wazir and her band of forty Bandas are at their wits end on who could be playing this prank. Added to this is a whiny Banda who keeps asking for more and more land to govern. Razia is bugged and she is not able to figure out the person doing this. Does Razia finally discover who is the present giver? Why is the present giver doing this? What is the slimy fly-catcher all about? Who discovers the present giver's identity? Written by Natasha Sharma and published by Duckbill Books, this amazing book combines history and mystery with great finesse.
10.Malala - My Story of Standing Up For Girls' Rights
Age group: 8 years +
We all love Malala Yousafzai and her astonishing courage. More than anything else, we love that she chooses to share it with the world. She is also a wonderful and gifted writer. A few days ago, we received her latest book, 'We Are Displaced' and are left awe-struck by her ability to write so beautifully and to take us to her world.
My Story for Standing Up For Girls' Rights is abridged for younger chapter book readers. The book is Malala's memoir of living in the Swat Valley and of risking her life for the right to go to school. Unflinching, inspirational and written in clear and accessible language for young readers, this is a chapter book that we highly recommend.

Buy the book!
11. Manya Learns to Roar

Age group: 6 to 8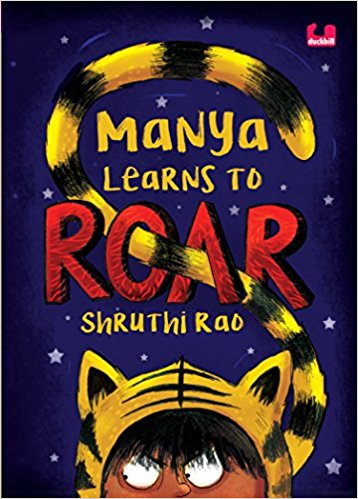 Manya badly, badly wants to be Shere Khan in her school play. The Jungle Book is her favourite film and she knows all the lines. She's sure she'll be a superb Shere Khan.
But not everyone thinks so. Her classmate Rajat is always making fun of her stammer. Her English teacher thinks its risky to let her get on stage and her principal seems to agree.
The more anxious Manya gets, the worse her stammer becomes. Will Manya lose her dream role? Can she overcome her fears and learn to roar?
Buy this book now!
12. Brown Like Dosa, Samosas and Sticky Chikkis
Age group: 6 to 8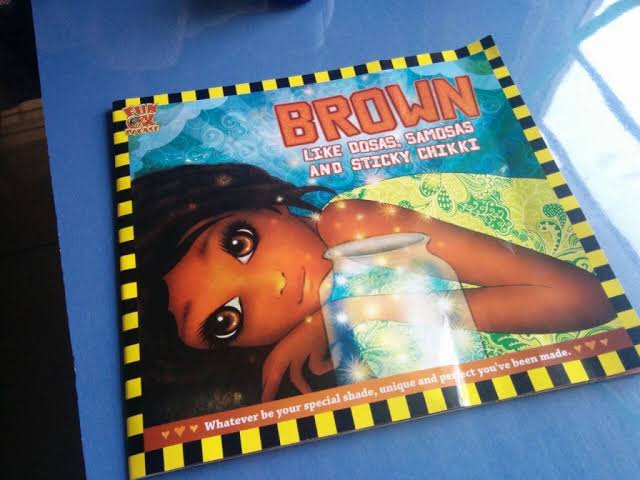 "Brown like dosas, samosas & sticky chikki" is an Indian story book. Challenging and debunking the discriminatory idea of "fair is beautiful", this book for kids is valuable for building positive self-esteem as it tells them that thoughts and actions define you and not your skin colour.
Buy this book now!
13. Mina Vs the Monsoon
Age group: 6 to 8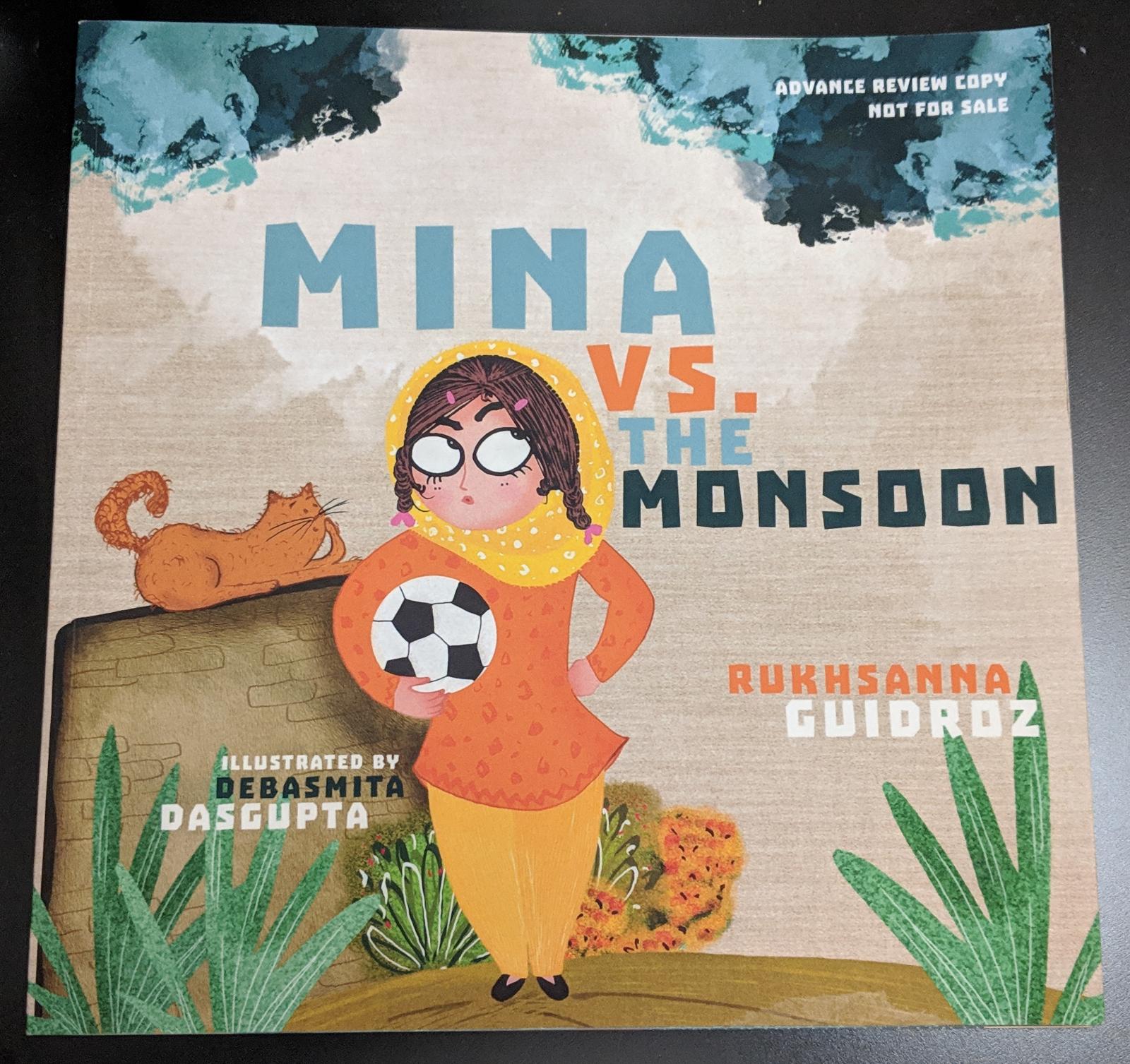 In this book, soccer-lover Mina tries to stave off the monsoon so that she can play! Her village doesn't understand but that doesn't stop her. This amazing book by Rukhsanna-Guidroz, published by Yali books, should be on your purchase list right in time for Women's Day! It's a beautifully written book that is bound to celebrate the free spirit in every little girl and boy!
Buy this book now!
14. The Rickshaw Girl
Age group: 6 to 8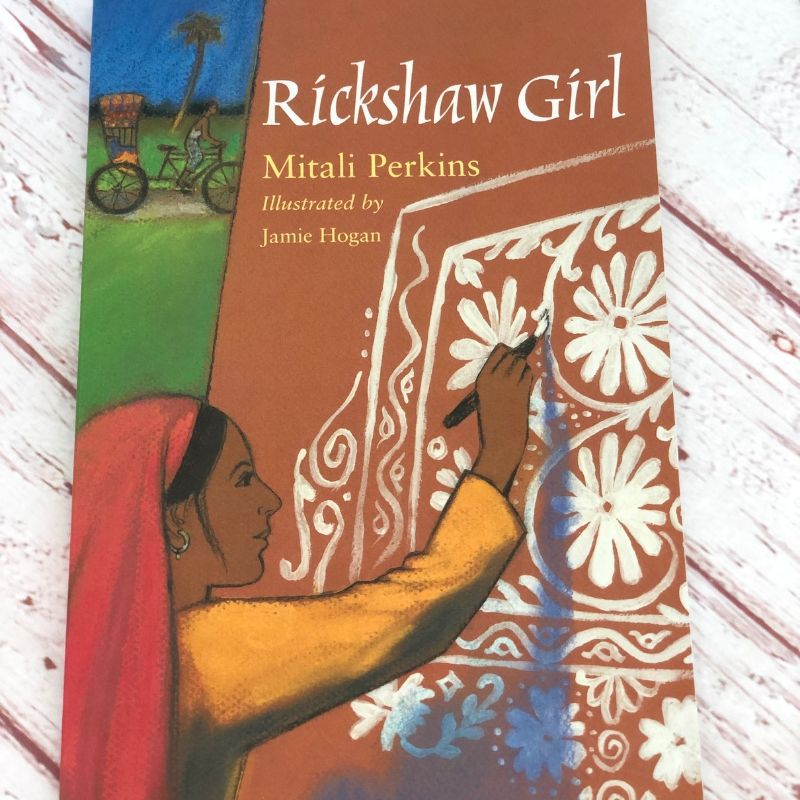 Naima is a talented painter of traditional alpana patterns, which Bangladeshi women and girls paint on their houses for special celebrations. But Naima is not satisfied just painting alpana. She wants to help earn money for her family, like her best friend, Saleem, does for his family. When Naima's rash effort to help puts her family deeper in debt, she draws on her resourceful nature and her talents to bravely save the day. Includes a glossary of Bangla words and an author's note about a changing Bangladesh and microfinance.
Buy this book now!
15. Wings to Fly
Age group: 6 to 8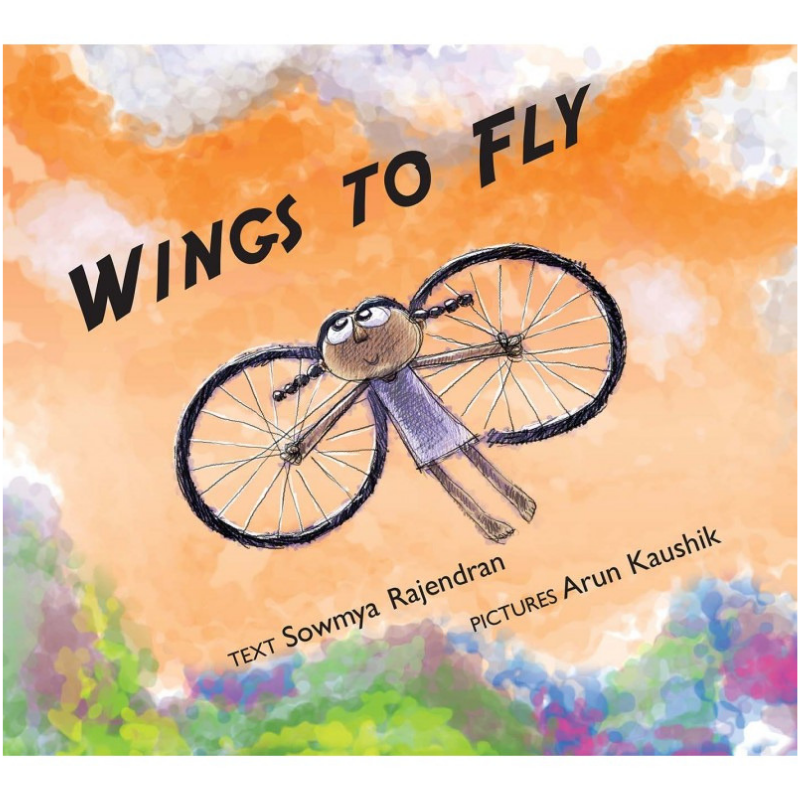 Little Malathi wants to run after hens and chicks, and catch ripe yellow mangoes as they fall — but how can she, on a wheelchair? Moments and experiences from the remarkable life of disabled athlete Malathi Holla, with energetic illustrations full of warmth and cheer.
16. South Asian Super Girls

Age group: 6 to 8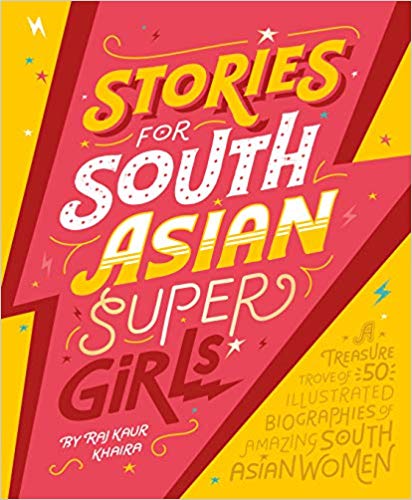 Through the inspirational stories of 50 famous and under-celebrated women from Afghanistan, Pakistan, India, Bangladesh, Nepal and Sri Lanka, South Asian girls will have a chance to dream about lives for themselves that radically differ from the limited narratives and stereotypes written for them by their culture, wider society and the mainstream media.

Bringing together illustrious entertainers (Meera Syal, Jameela Jamil, Mindy Kaling), pioneering business leaders (Indra Nooyi, Anjali Sud, Ruchi Sanghvi) and a host of other, equally remarkable yet less well known, figures (including the British Muslim spy, Noor Inayat Khan, and fearless activist, Jayaben Desai), Stories for South Asian Supergirls seeks to redress the imbalance for young girls of colour by empowering them to break new ground for themselves and to inspire others in the process.
Illustrated with striking portraits by ten international South Asian female artists, this is a book for all ages!
17. Sultan's Forest
Age group: 6 to 8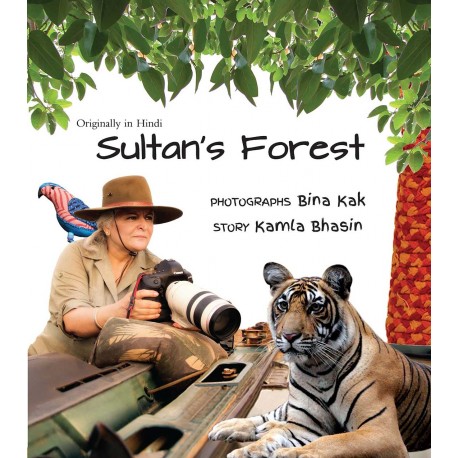 Tiger cub Sultan and his Ammi have a special friend they call Junglee Bina because she loves the jungle. Bina wanders there for hours, unafraid, and taking photographs. It is these stunning photos that show Sultan's life in the Ranthambore forest, even as he tells the story of a warm relationship between a woman and the wild!


18. Susie Will Not Speak
Age group: 6 to 8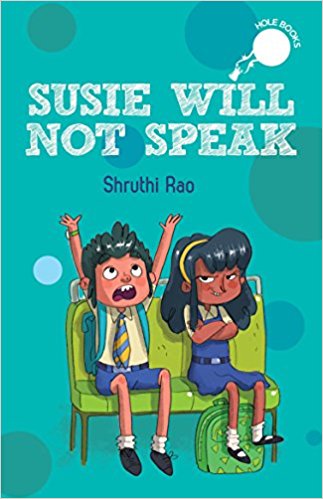 Jahan's best friend Susie has a lisp. The boys in the park tease her and call her Thoothie and the kids at school laugh at her. Fed up, Susie decides to stops speaking. What is Jahan to do with a best friend who won't speak?
19. 10 Women Who Were the First to Do What They Did

Age group: 8 years +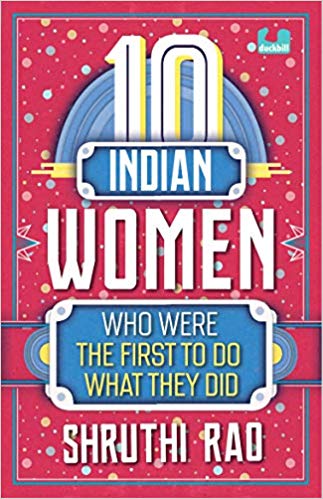 A triple treat from Shruthi Rao -- this book is a wonderful compendium of stories about women in India who were the first to do what they did, and they did some pretty interesting things. Of course, they were doctors, lawyers, activists and politicians at a time when these industries were severely under-represented by women but what we really love about this book is that it isn't just another list of people and their achievements. Shruthi Rao begins with a compelling story - did you, for instance, know that the first-ever organized strike of factory workers was coordinated by a woman, Anusuya Sarabhai? Here's another interesting fact -- Anusuya was not from the mill worker community at all. She came from a family of mill owners! Shruthi connects this to other women-led labor movements around the world. Important connections are made to the past and present scenarios. Such writing really gets children's minds firing away about many possibilities.

Another amazing fact -- India is one of the few countries in the world where women could get medical degrees in the nineteenth century. There is a reason for this anomaly because women lawyers, engineers, and civil writers only made their appearances in the twentieth century. To find out, do read this absolute treasure of a book!



20. 111 Trees - How One Village Celebrates the Birth of Every Girl by Rina Singh
Age group: 6-8 years
This is the story about how one person brings a huge change to his village by planting trees celebrating the birth of girls!

Based on a true story of Shyam Sundar Paliwal, the book traces his life from the early loss of his mother and his connection to trees to how he becomes the sarpanch of a village in Rajasthan, India who decides to plant 111 trees to celebrate the birth of every girl in the village!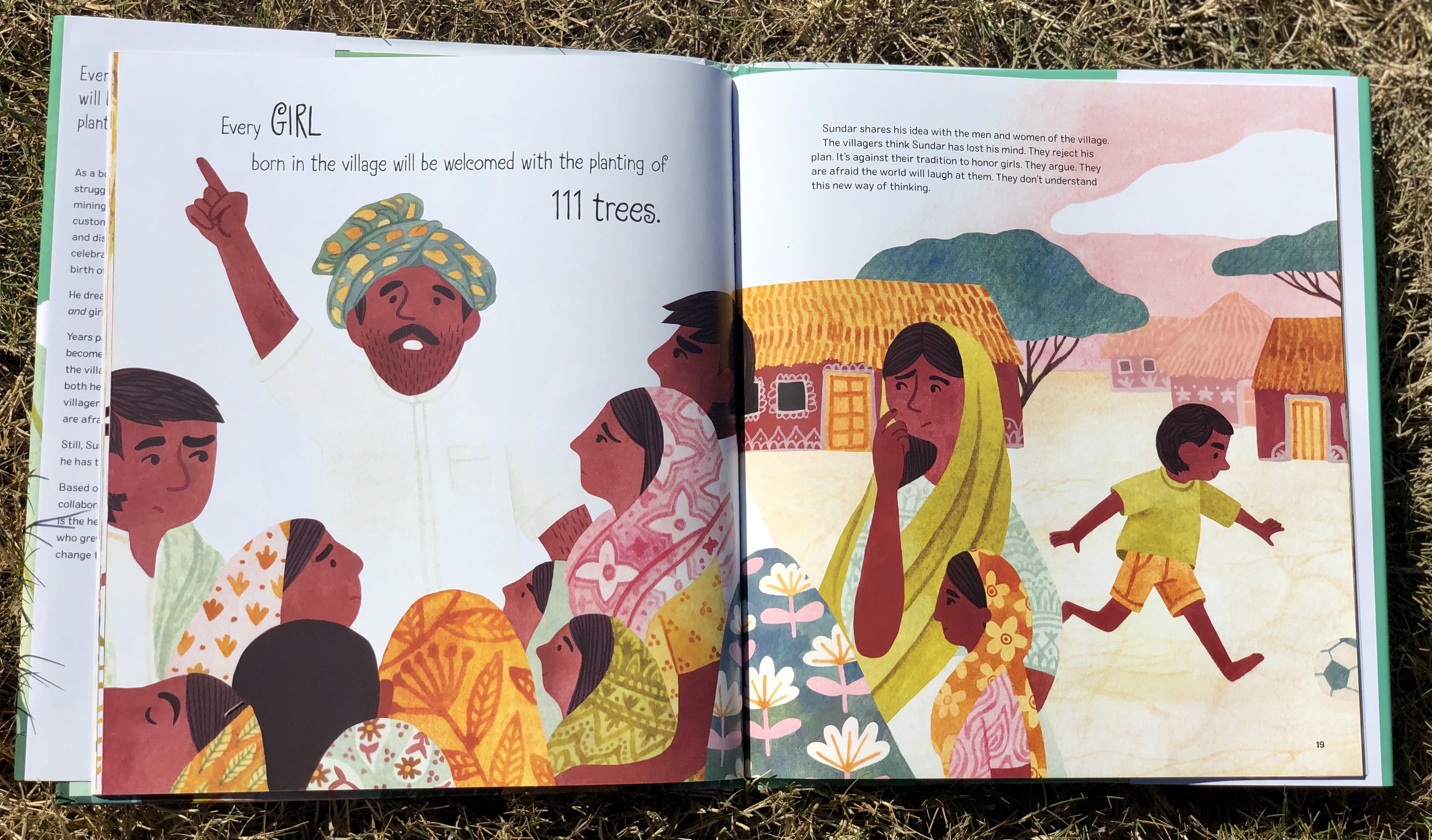 When he comes up with the idea to plant 111 trees for every girl child born in the village, he faces resistance! But when he persists, the villagers slowly see the change it is bringing to their lives where the women don't have to walk far to get water, access to food gets better, the barren land, now fertile, welcomes birds and animals back.

He ensures that the villagers promise to send their girls to school and put an end to the illegal practice of marrying the girls off before they are 18.
I read this book aloud to my 9 yr old, who had many questions about why there is inequality in India between boys and girls. She was fascinated by the term eco-feminism! Of course, I am an eco-feminist, she said.
The illustrations by
Marianne Ferrer
capture life in the village beautifully, our favorite spread is the one where the girls tie threads around the trees to renew their bonds to them. How powerful!
A thought-provoking book, about the power of individual action for environmental sustainability and equality!
Chapter Books
21. The Teenage Diaries bundle
Age group: 9+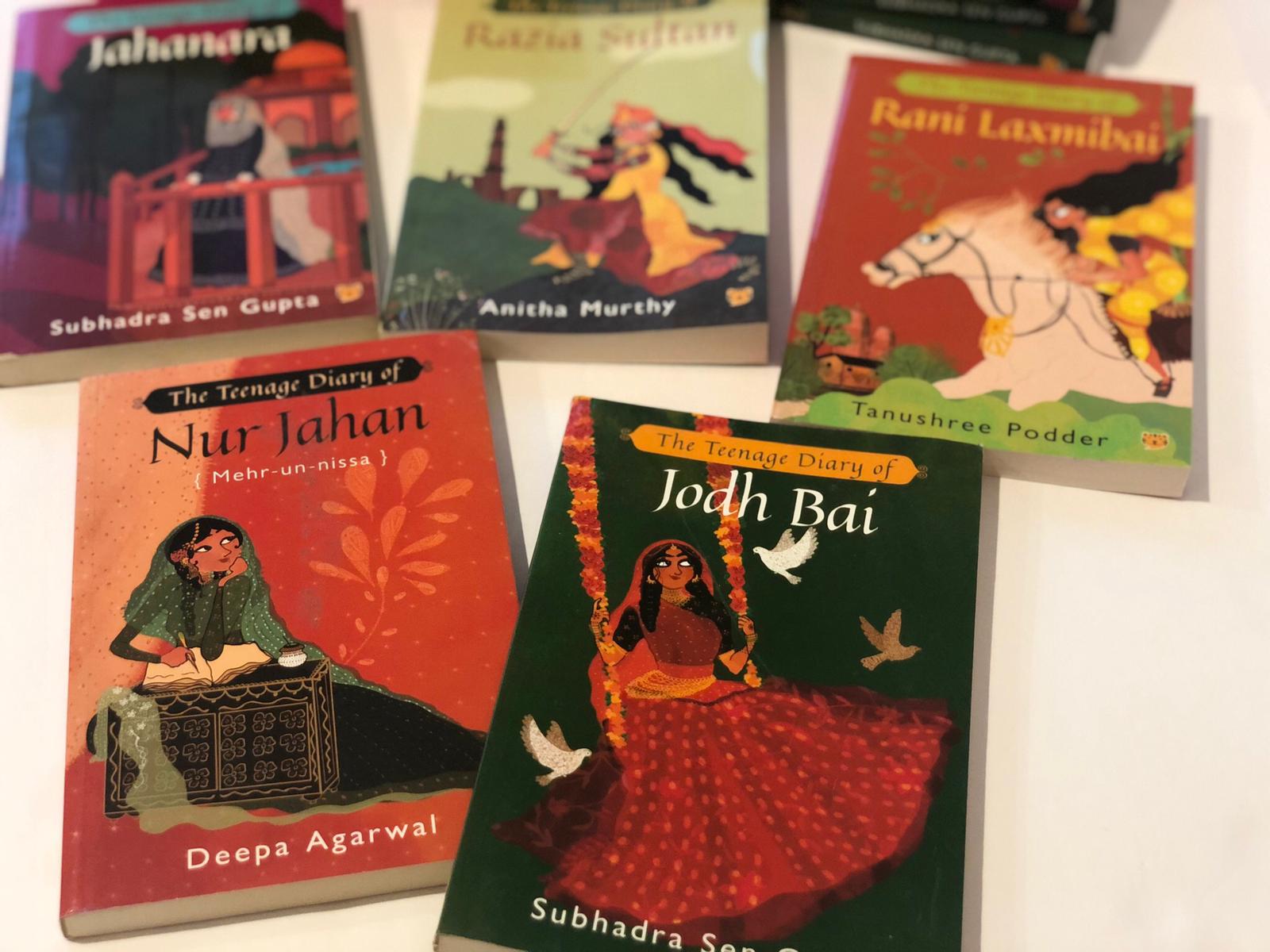 The Teenage Diary Series published by Talking Cub, is written from the point of view of brave female warriors from Indian history who went on to defy the orthodoxy and became fierce warriors and achievers. There are five books in this series -- The Teenage Diary of Razia Sultana by Anitha Murthy, The Teenage Diary of Jahanara by Subhadra Sen Gupta, The Teenage Diary of Rani Laxmibai by Tanushree Poddar, The Teenage Diary of Jodh Bai by Subadhra Sen Gupta, and The Teenage Diary of Noor Jahan by Deepa Agarwal.
Young children and chapter book readers will empathize with famous historical personalities because they are written from a teenager's point of view. It makes for fascinating reading and inspires children in many ways!
22. Daughter from a Wishing Tree by Sudha Murty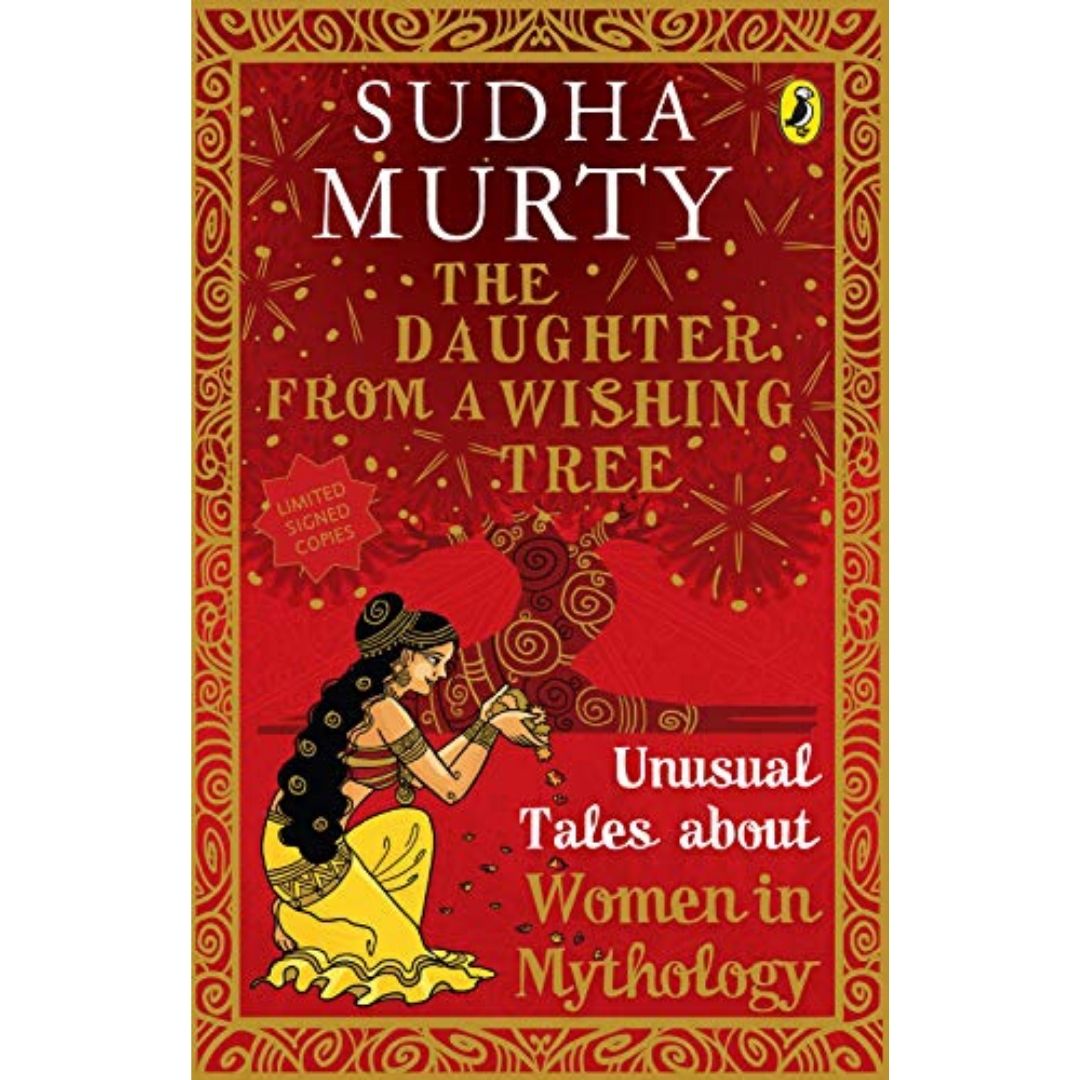 Age group: 9+
Did you know that the Trinity often turned to goddesses to defeat the asuras? Did you know that the first clone in the world was created by a woman? The women in Indian mythology might be fewer in number, but their stories of strength and mystery in the pages of ancient texts and epics are many. They destroyed demons and protected their devotees fiercely. From Parvati to Ashokasundari and from Bhamati to Mandodari, this collection features enchanting and fearless women who frequently led wars on behalf of the gods, were the backbone of their families and makers of their own destinies.
Buy this book now!
23. The Girl Who Stole An Elephant by Nirzana Farook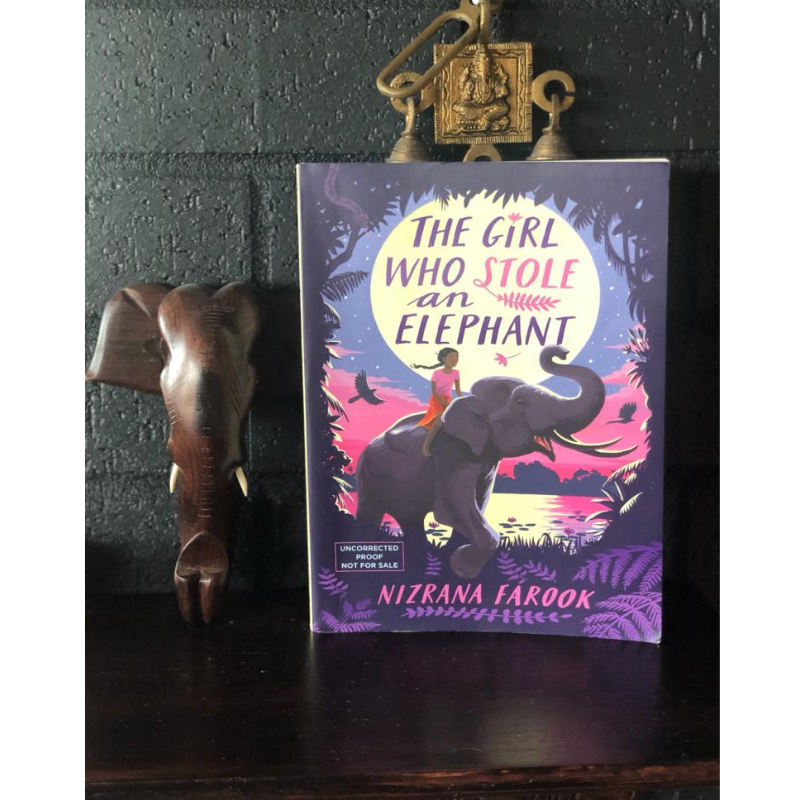 Age group: 6+
A fun adventure in the rainforests of Sri Lanka. Chaya, Neelan and Noor are on the run from the palace guards! Chaya, stole the queen's ring to help her people. But when the King finds out he sends his guards to find her. To escape, Chaya steals the King's elephantAnanda and hides in the forest with the help of her friends Neelan and Noor.
Will they be able to come back home safely? The lush rainforest comes alive in this book and the pace keeps you reading And waiting to find out what happens next!
The unexpected ending ties up loose ends neatly in a beautiful ideal world! A fun fast-paced read for your middle-grade reader. Highly recommended.

24. Nina Soni Master of the Garden by Kashmira Sheth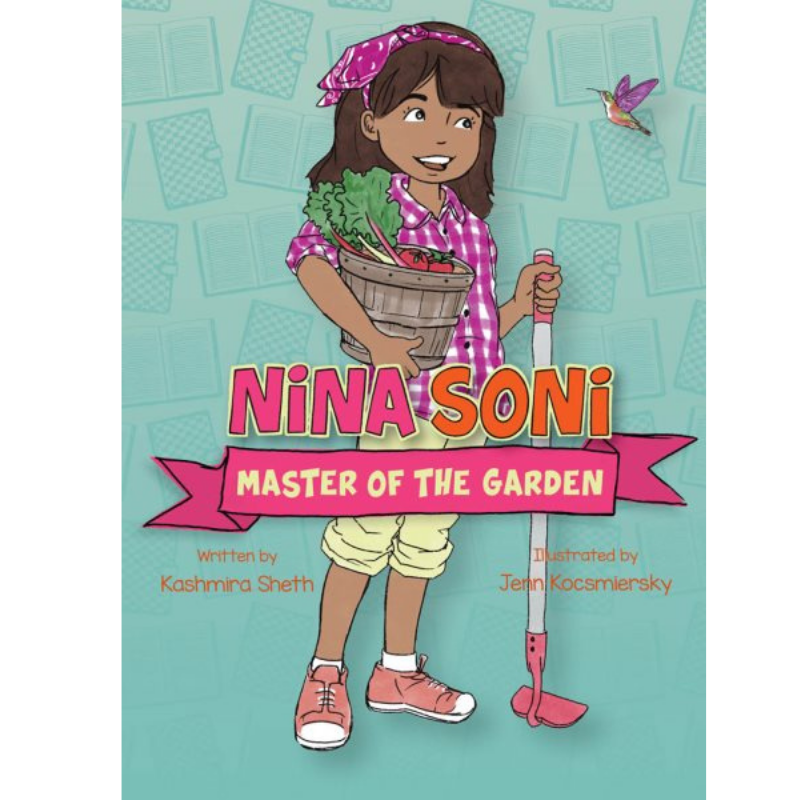 Age group: 6+
Nina Soni is back! The Indian-American science lover who has our heart is back in the third installment of this award-winning middle grade chapter book from Kashmira Sheth.
It's Take Your Child to Work Day, and Nina, Kavita, and Jay are all going to work with Mom, a landscape architect, to learn how to start a garden. Naturally that's not enough for Nina, who quickly develops big plans for a business selling the vegetables she plans to grow. But her plans don't include managing the problems that inevitably arise, including rabbits, slugs, mosquitos, and more!
Readers are sure to relate to Sheth's endearing Nina Soni, her family and friends, and her slightly scatter-brained efforts to manage her life with lists, definitions, and real-life math problems. A great read for STEAM enthusiasts!